Finally I ported the whole thing to Unity 5 and I'm using the new UI system.
Here is how the new UI looks:


As you can see, things changed quite a bit.
I also added an option menu:



Here you can toggle some features and save the whole image.
The color picker was also remade from scratch: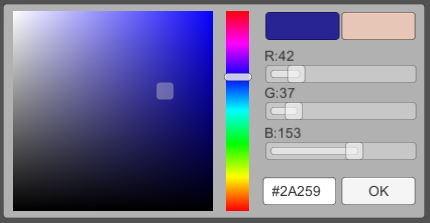 Now it looks more like the one from photoshop, you can change the RGB and hex values.
Things that have changed since last post:
New UI and UI graphics.
Now you can press ctrl+z to undo.
Added option menu.
Added fullscreen option.
Added chat sound.
Remade color picker.
Now you can see other people's cursors while they are painting.
Names on the chat are bold now.
Optimized code.
Fixed grid blurriness.
Quite a few bug fixes.
If you have any suggestions, please leave the in the comments.
Thank you.