The Mac version of Last Train to Timbuktu is now available!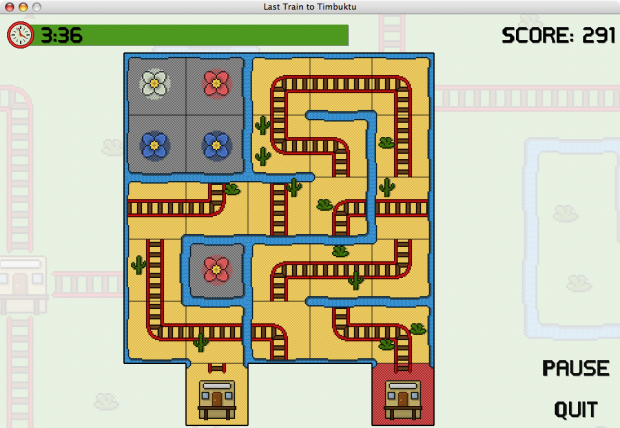 Rather than creating two separate products, I decided to bundle the Mac and Windows versions together. So when you purchase the game, you get access to both versions for one low price. The game will continue to be on sale for $3 until April 14.
If you've already purchased the Windows version and would like a copy for Mac, please email me and I'll send it to you directly.