In the past week we've started getting more questions about how Last Regiment is going and what plans we have for the game, so for today's stream we first did a little Q&A session. We even answered questions not specific to this game such as "Why do game developers do stupid things?" Our answer was multi-fold.
1) They may not be making the games you think you're making. Players might think it ought to be THIS game, that should have this and that. But the devs may have another game in mind, implementing features they think ought to be in THAT game, which players who are expecting else won't be able to understand. For players it may be a stupid decision, but for the developers it's not.

2) Sometimes they also don't play games enough. Yes, devs are gamers by heart. But game development is such a time-consuming process: we spend so much time MAKING them that there's little time left to be PLAYING them. Usually, playing and learning other games (especially competitor's games) is a task we have to schedule. Thus sometimes, game developers don't have the same experience to know what players want in the game they're making.

3) Sometimes we just mess up. We get fixated on one feature we want to implement, and behind that one thing there are several decisions you have to make. You go down the rabbit hole of to do A, you have to do B; to do B, you have to do C; and so on. If you trace that logic to how you got there, it seems reasonable because of that dream you wanted to have in the game. But if you look at each of these decisions objectively, sometimes it's just really a terrible idea.
Then we showed some of the new art we made for the maps, such as bigger and more interesting tiles for the blocker features (non-walkable tiles), instead of adding several small tiles.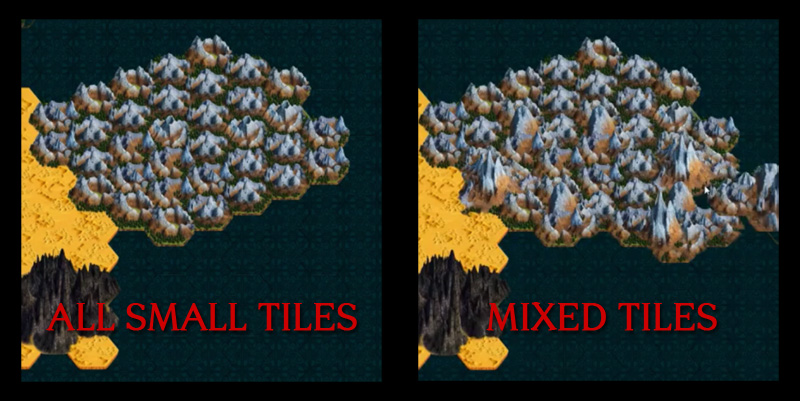 That way the hex shapes are not too obvious when you look at the map on a whole.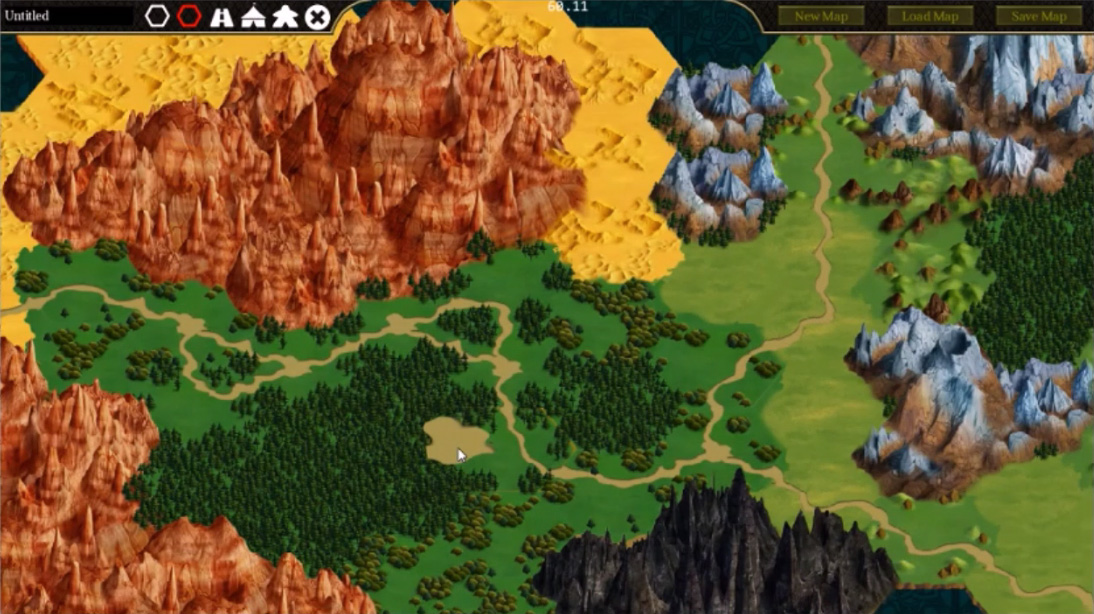 It may not look like huge progress, but it's really a process we need to spend much time on. We want to make sure we create some pretty looking maps, because screenshots are the first things that people are going to see at the download page. We want to make sure that we make a beautiful game from the very beginning.
We actually also made some progress for multiplayer mode. We tried it yesterday, and had wanted to stream it this week, but it's still not ready. We'll continue working on that and hopefully we can show that next stream.