For those who don't know: Last Knight is jousting action, platforming, and the very important: avoiding painful crashes! It twists it with rogue-like elements, arcade-ish endless fun and more traditional like story levels.
It is now live on Steam! Store.steampowered.com
Here is the Launch Trailer:
I hope you like what you see because you get to see it now also as the intro of the game. It should give a rather quick impression of the dangerous and big fantasy world that lies in front of you. It utilizes the same cool looking low poly stylization that also the ingame 3d map is made with. Honestly, it is also because I don't have tons of cash lying around to blow on a CGI trailer. :)
The music is made by Edouard Brenneisen who also made some great new gameplay music as well as nice less up-tempo music for the 3D map and inventory.
Also new in Update 7 are the wonders of the world which are of course 7. Because all good things are 7 which also includes 77, like the 77 achievements the game now has!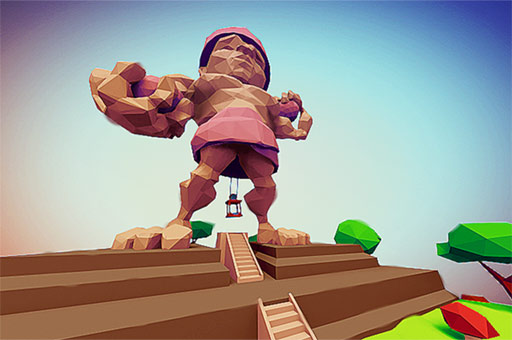 The rogue rider mode is already really hardcore with just trying to survive, so don't get your hopes up of accidentally stumbling upon a wonder of the world. Also, stumbling gets you killed!
There is randomization to it but there will be always all 7 distributed over all the directions in the distance. When you should find one and get to it, it will be added to your trophy room along with the achievement. You can then collect all 7 over the course of multiple games. I'm pretty sure getting all in one game would be not humanly possible.
The first person view and bird's eye view are now also added to the rogue rider mode. Getting a wonder of the world unlocks a view mode here.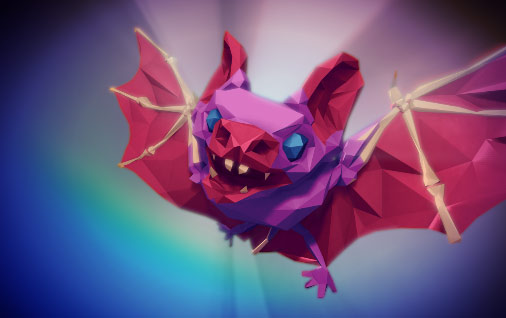 The full game release doesn't mean that I will abandon the game but it means that I have now finished the Rogue Rider Adventure mode and with it made the game a complete package that hopefully a lot of people will enjoy. On that note, if you know someone who is into jousting action or better just into fun games spread the word! :)
The previously missing German, French and Polish localizations are now of course also included for the Rogue Rider mode.
May you have a smashtastic experience,
David Hagemann
Toco Games
@TocoGamescom - Lastknightthegame.com - Store.steampowered.com