Last Day for Crowdfunding

Thanks everyone for making our Kickstarter and PayPal crowdfunding campaigns a smashing success! However, as we near our launch date, we have to close our PayPal page soon so we can get an accurate final tally for all rewards.
The last day for our crowdfunding campaign is MAY 31 (11:59 pm PDT).
If you want to snap the game at a lower price than MSRP, get your name immortalized in the credits section of the game, as well as other limited edition collectibles and exclusive in-game starter kits, please click here to contribute: Paypal.legrandlegacy.com

You can also help by retweeting our Tweet OR by sharing our Facebook post.

Thanks for your help! Every bit of money, retweet, and share, will help us make Legrand Legacy an even better game and experience for everyone. We hope we can reach the final few stretch goals before we close our crowdfunding campaign forever.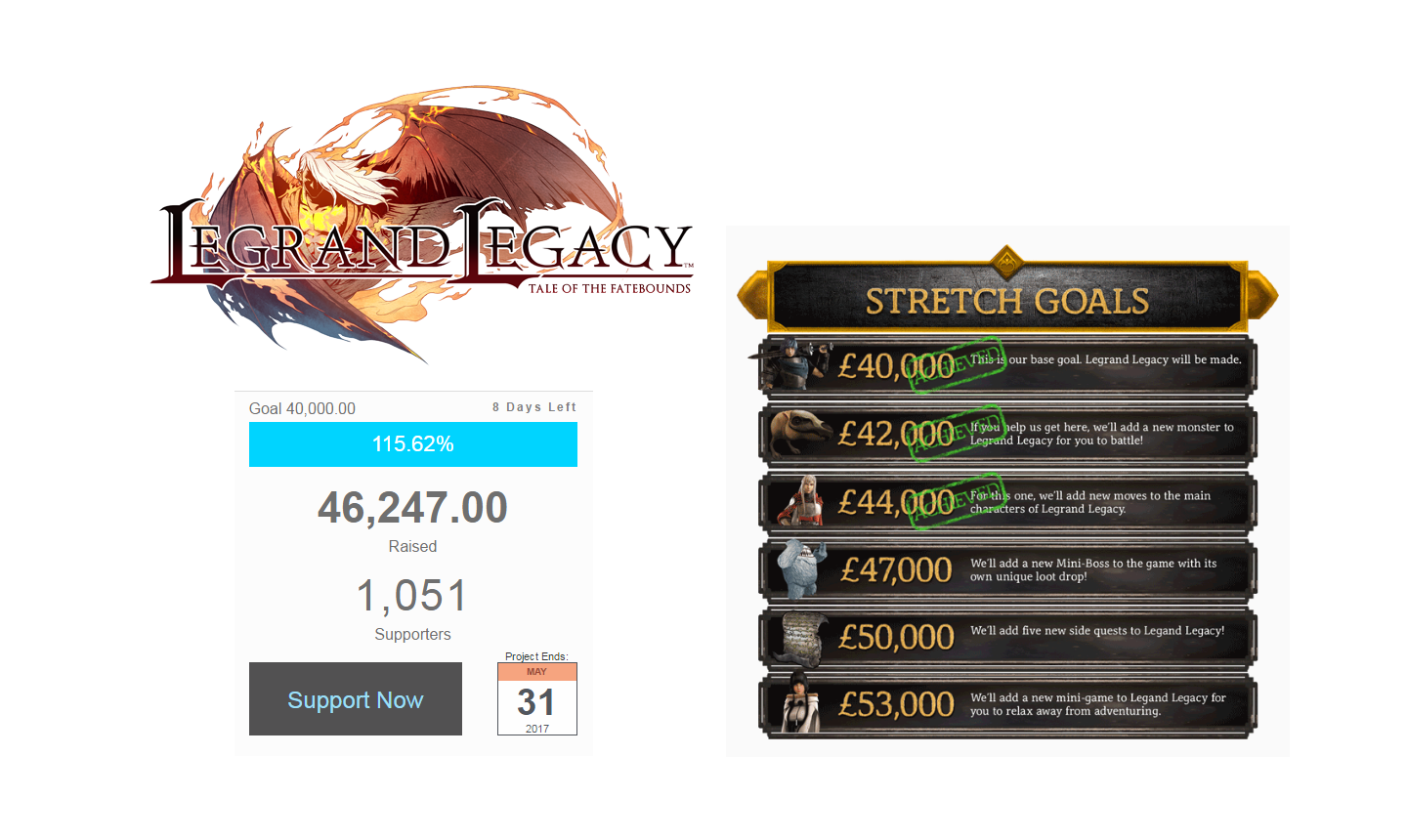 We are so close to the next stretch goal!
Language Poll

Another big decision we have to make is which languages we should localize Legrand Legacy to. We've narrowed down our options to the three most requested languages: Spanish, French, and Japanese. However, if you want to play Legrand Legacy in another language that you think we should consider, please choose Others and leave your comment.
Beta Announcement

As promised, we have been working very hard on Legrand Legacy's Beta. The good news is that we will be sending Beta keys to Kickstarter and PayPal backers in the Explorer (£40) tier and above on JUNE 1! The entire team has been pretty much operating on zombie mode for the past few weeks, but we all hope that you will enjoy playing Legrand Legacy's Beta.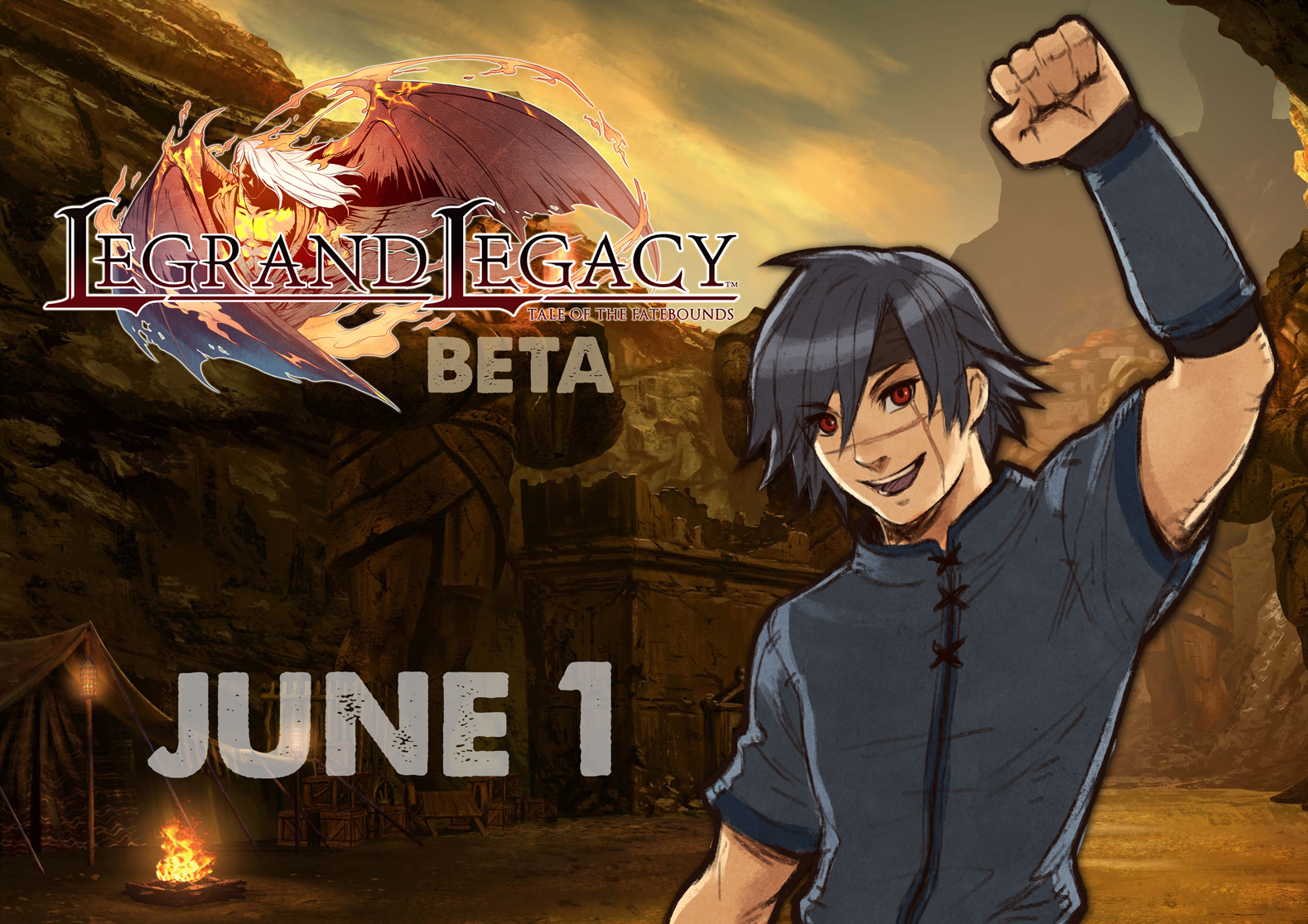 See you in Beta on June 1!
Hope to See You Again BitSummit!

After two long weeks away from home, Uwil has finally landed back home! In short, BitSummit was EPIC. It was definitely THE BEST event we have ever been to and as icing on the cake, we met a few of our very own Kickstarter backers there! Hope everyone appreciates the new t-shirt packaging, which was rolled and labeled personally by... yours truly. Oh, just in case you're wondering, that egg-like character is Mayumaro, a silkworm cocoon who happens to be Kyoto's official mascot.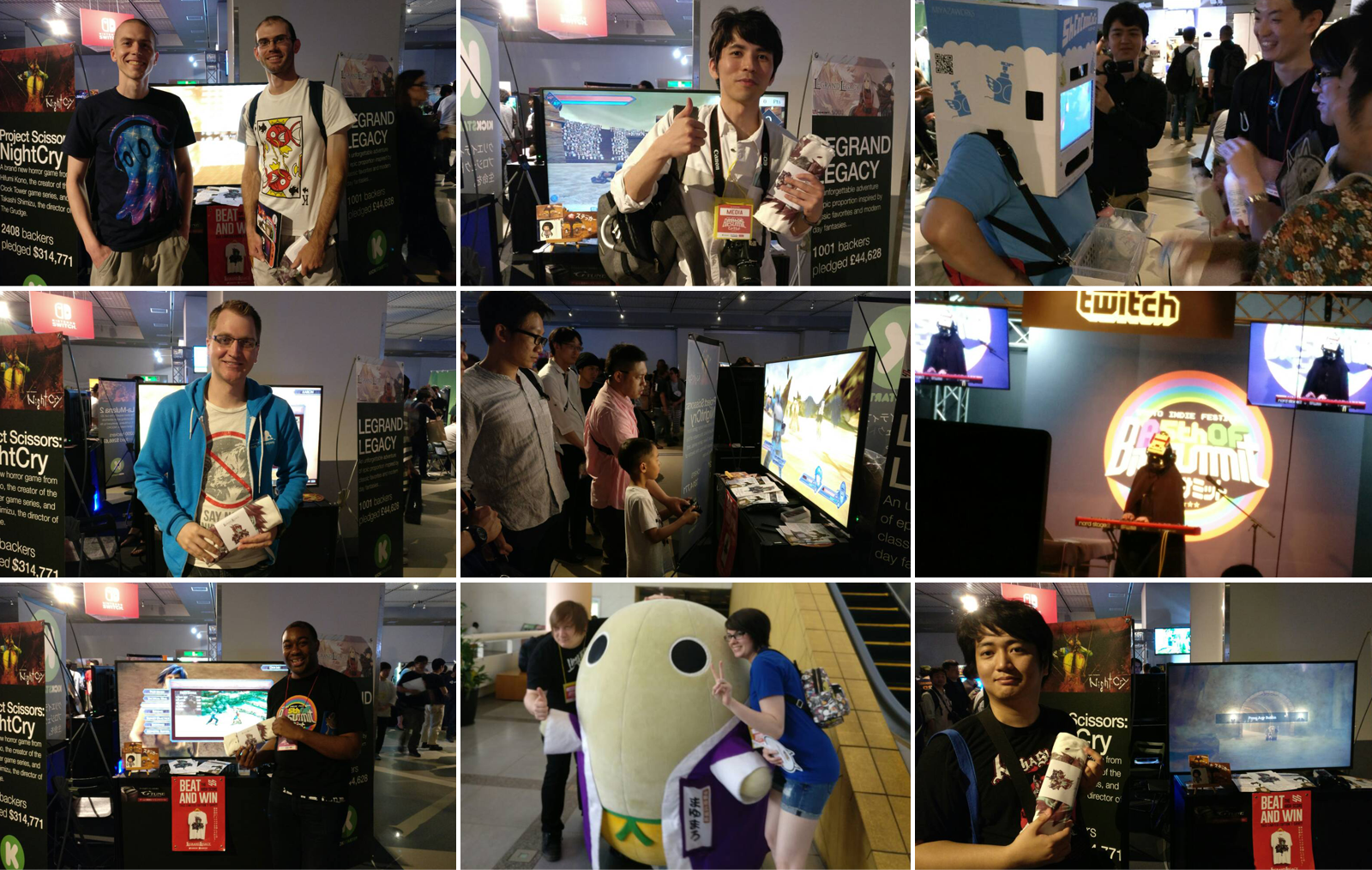 A collage of BitSummit goodness

Uwil had one day to explore Kyoto, so he decided to try some local delicacies, from home-made tofu, katsu rice, to green tea cookies and desserts. Uwil spent the rest of the day exploring the famous orange Fushimi Inari Shrine and the bustling Nishiki Market, as well as drooling over an authentic Persona5 art book and the widest selection of Gunplas he has ever seen!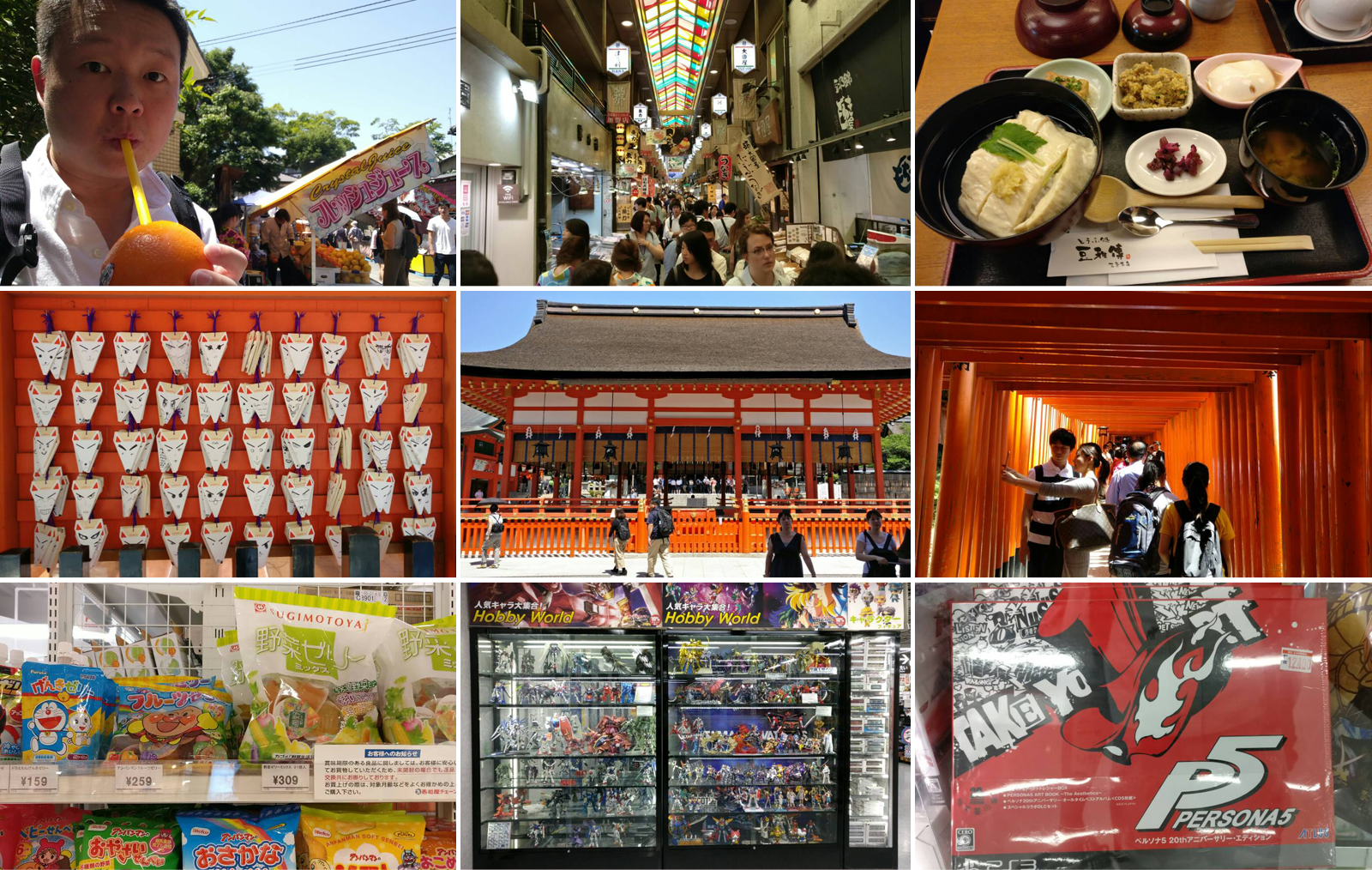 Snapshots from Uwil's one day trip around Kyoto

You may recognize Luke and Anya's names from your biweekly Kickstarter Games newsletter, but what you may not know is that they are the most hilarious and hardworking duo in the entire crowdfunding world. Our biggest thanks go out to Luke and Anya for being the most gracious and entertaining hosts. Thanks for offering Uwil a place to stay (because I booked an Airbnb at the wrong location), thanks for taking him out to dinner, and most of all, thanks for offering us the opportunity to showcase Legrand Legacy in one of the best indie game events in the entire world!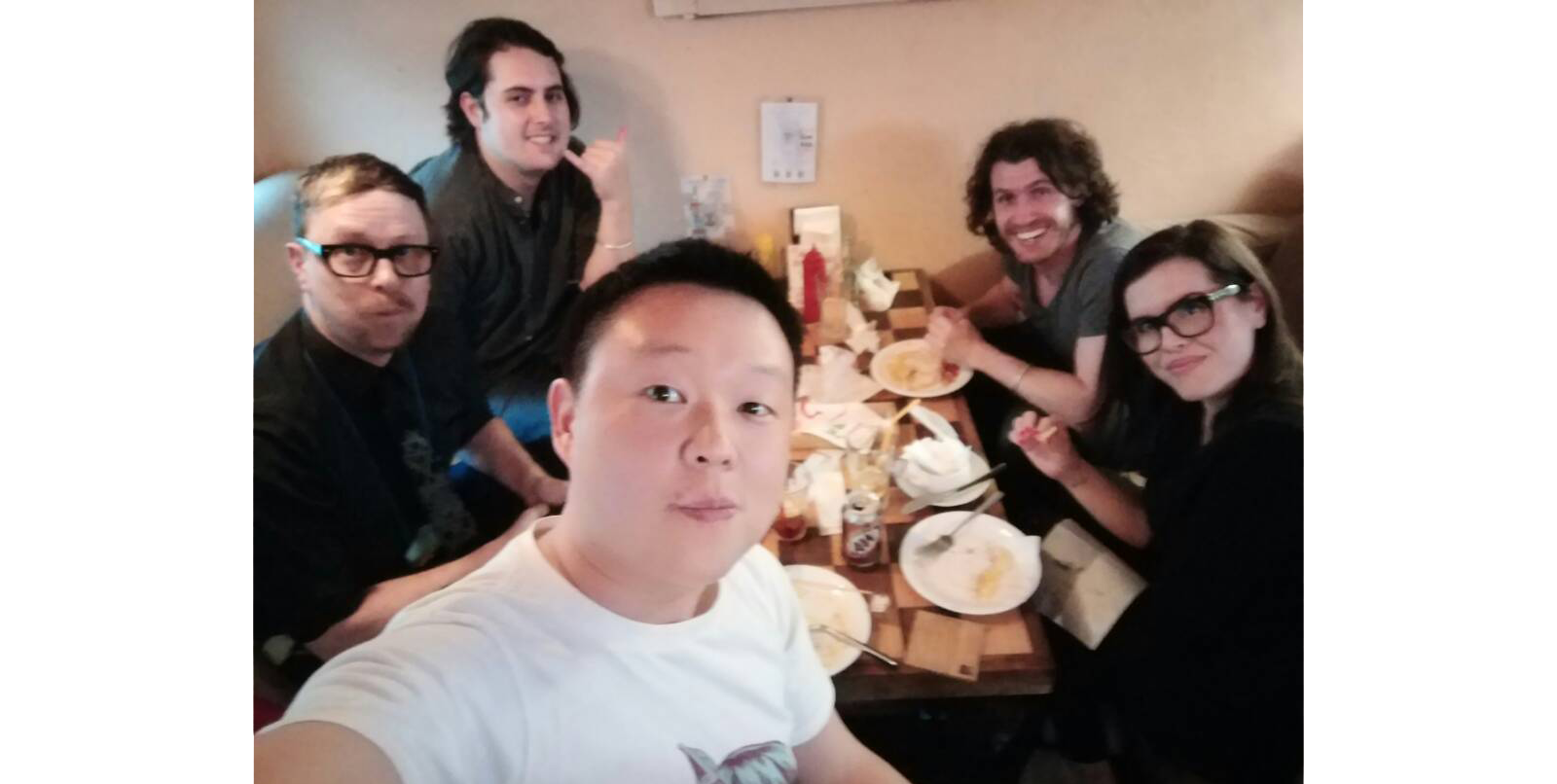 Uwil, Luke & Anya from Kickstarter Games, and team Sumer

We hope we'll get the chance to showcase our game in BitSummit again next year. In the meantime, Uwil is going to practice his Japanese…

じゃあまたね京都 (See you again Kyoto)
Thanks for Reading
That's all for this week's update. We'll report back next week with more updates from Legrand Legacy's BETA!

-Revinia & the SEMISOFT team-