Hi all,
The Walaoeh Development Team is in need of people talented at making models. If you are the one we're talking about, PLEASE PLEASE PLEASE join us! Your assistance will really be very much appreciated. If you do join, you will become one of the makers of Return of the Lost Generals mod.
If the team should still have no new modellers joining after some time, the modding work will still have to continue, and so me and the current members will be forced to learn and do the models. By that time, even if anyone wishes to join the team, they will likely no longer be welcome.
On a lighter note, Return of the Lost Generals Release 1.1 is coming soon! Updates include a command center with Tech General logo (we need ideas for that, please feel free to post them here or at the forum), some changes to costs of buildings and vehicles, improved M113 and fixed Rocket Tanks and Quad Tanks with radars that spin. Look forward to it, and hope to see you join the team!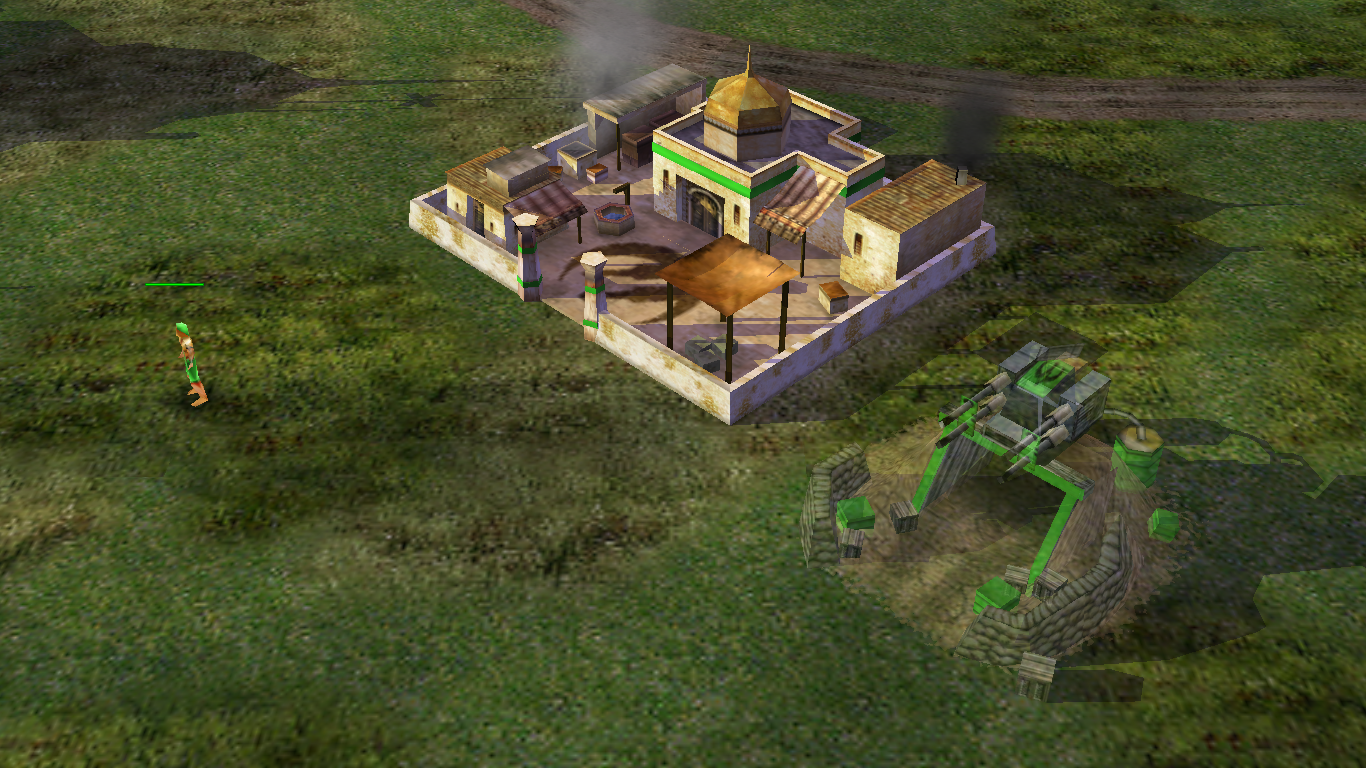 Picture showing a fixed Quad Tunnel Network model and Barracks with Reinforced Steel (replaces Fortified Structures)
Thanks,
p3ac3k33p3r
Return of the Lost Generals Mod Leader