This is the last Alpha release before the final version (end of may 2017). This version is very stable but if you find some bugs, please report by using comments on the game page.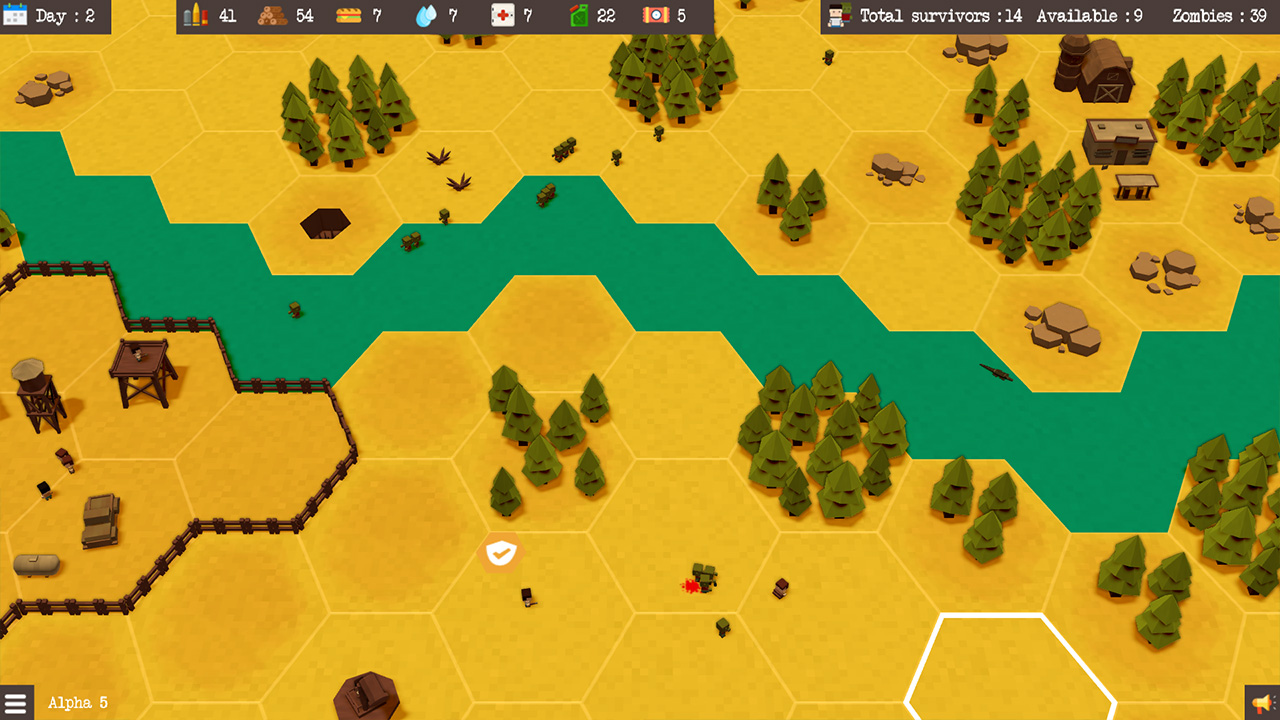 What's new in Alpha 5

Alligators in the River: Available only in the Hard and Expert levels, alligators appreciate zombies, but humans too! So be aware of your new neighbors!
Using the defenders, you can repel these intruders if they are too close to your camp. Alligators also does not like the pickup.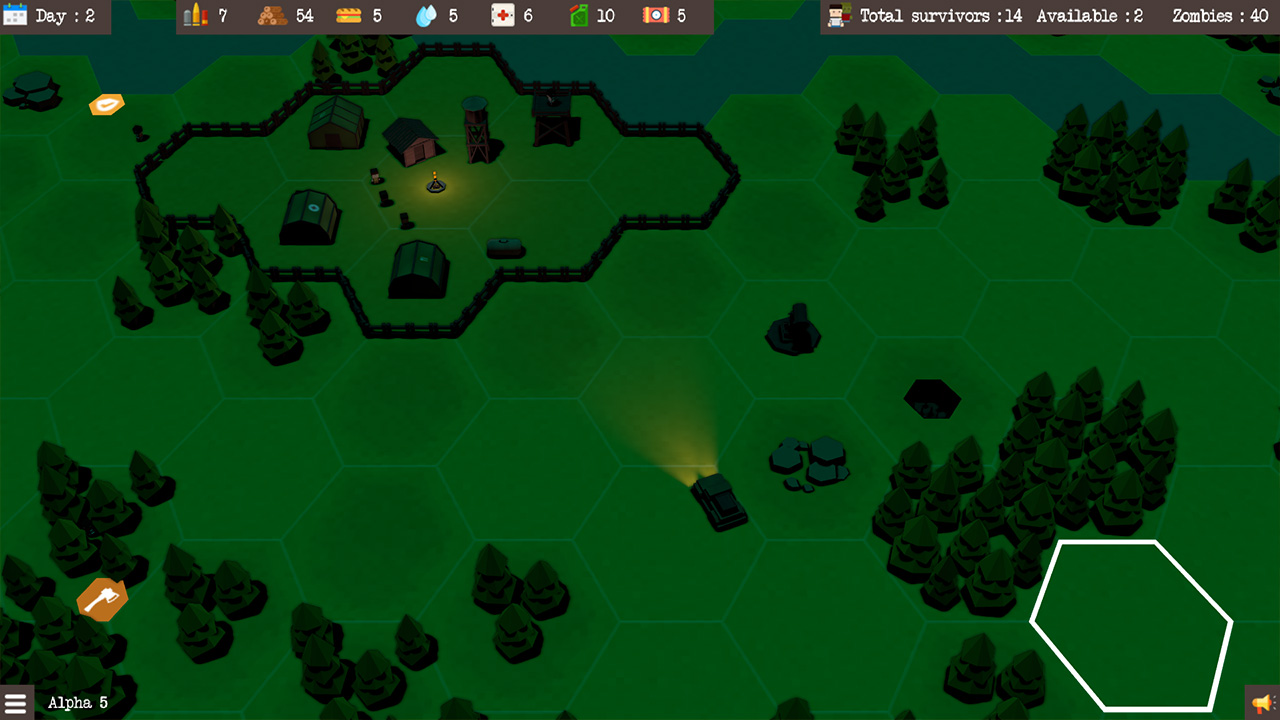 New base camp panel displaying some statistics concerning your survivors needs and the main goals of the game.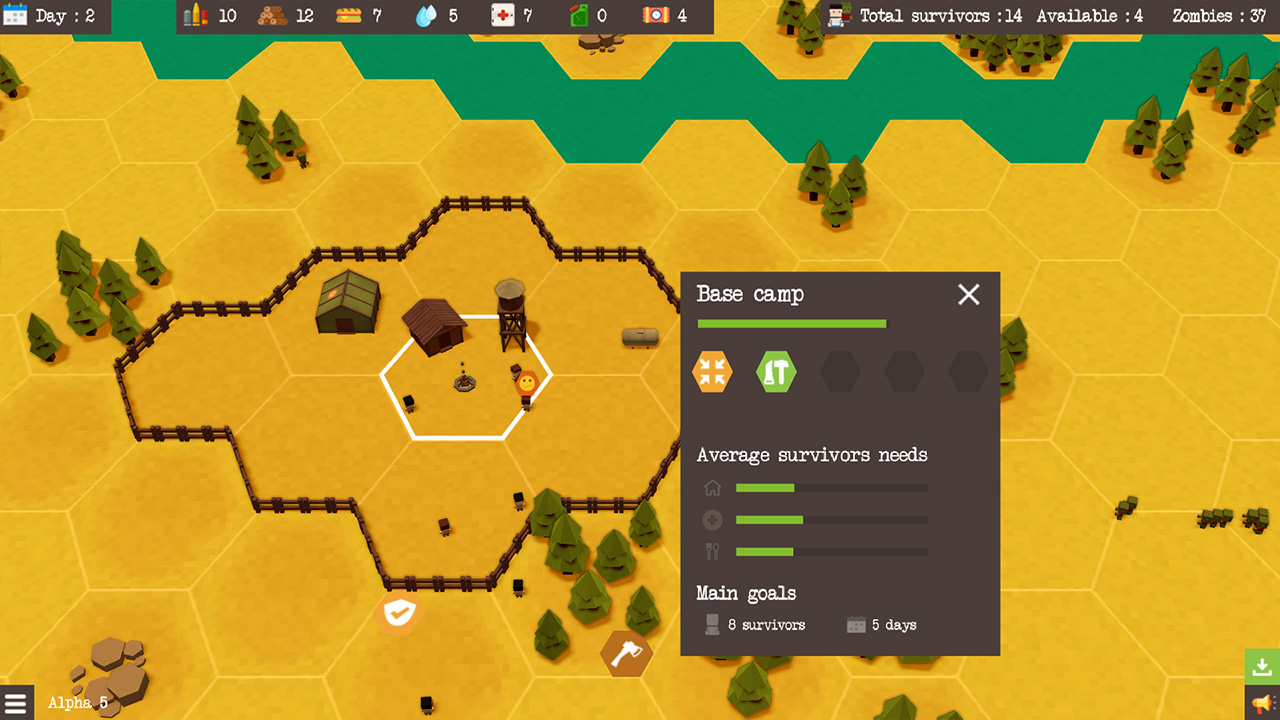 Lot of bug fixes and optimisations of the code.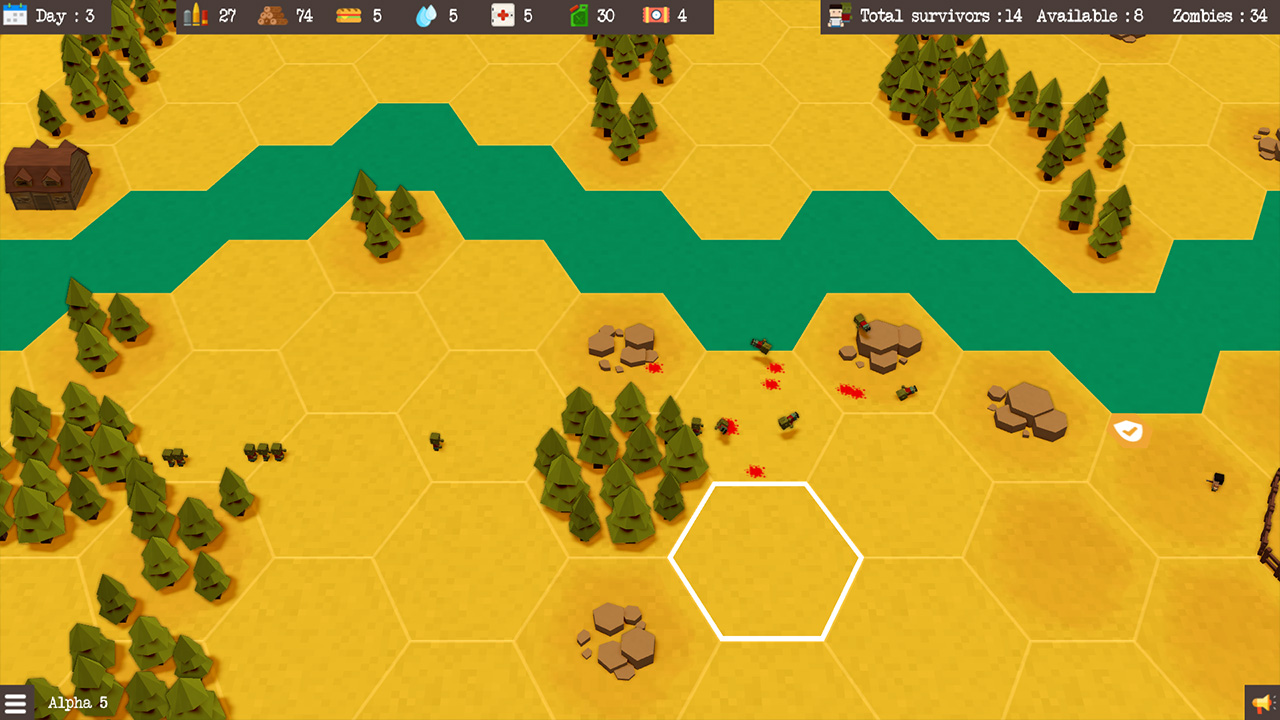 Coming next (final release)

Adding some visuals things and studying a new "special mode" :-)