I've finally completed the release build of Laser Lasso BALL! It is available on Steam at 20% off. The game has taken me a long time, for such a minimal game, but I hope that it feels like a world that keeps on living once you shut it down. Of course when the game is off, the denizens live in total darkness, waiting and yearning for a new entity to revive them to light and color! WILL IT BE YOU?
About the Game:
Out there... somewhere is a drifting rogue-planet entirely covered by a massive crowd. The crowd waits in darkness for The BALL to spawn. When The BALL spawns, individuals are pulled into the arena, controlled by unseen entities, to battle to the death in a frightening fast paced ALIEN DEATHSPORT.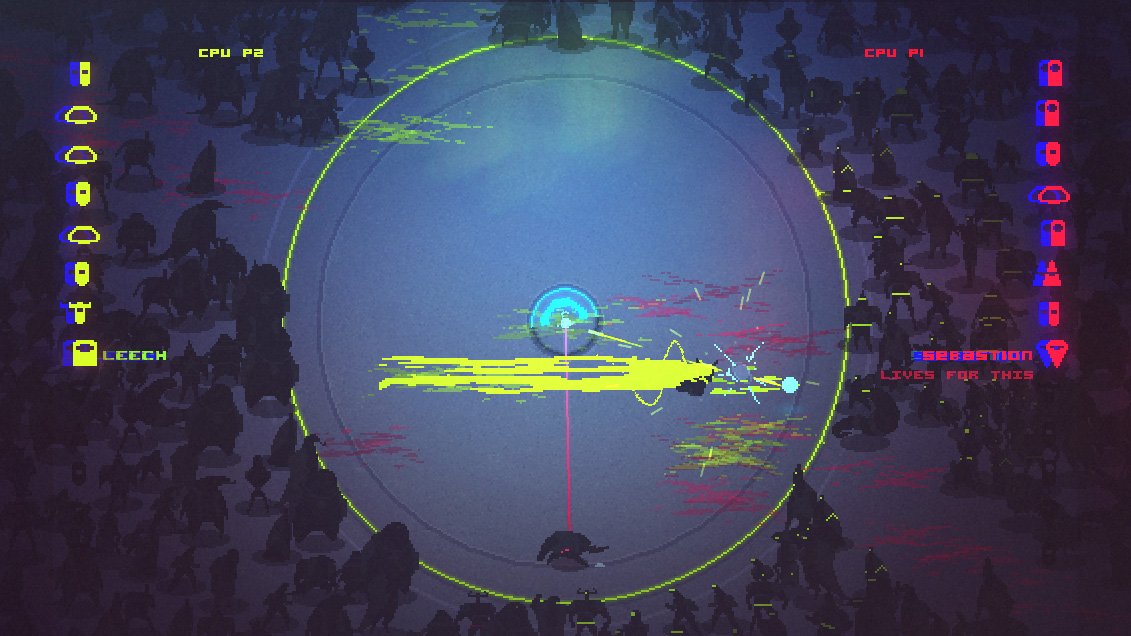 The objective is simple. Kill your opponent with The BALL. Impacting The BALL is instant death,
yet each death is an act of creation that illuminates the universe.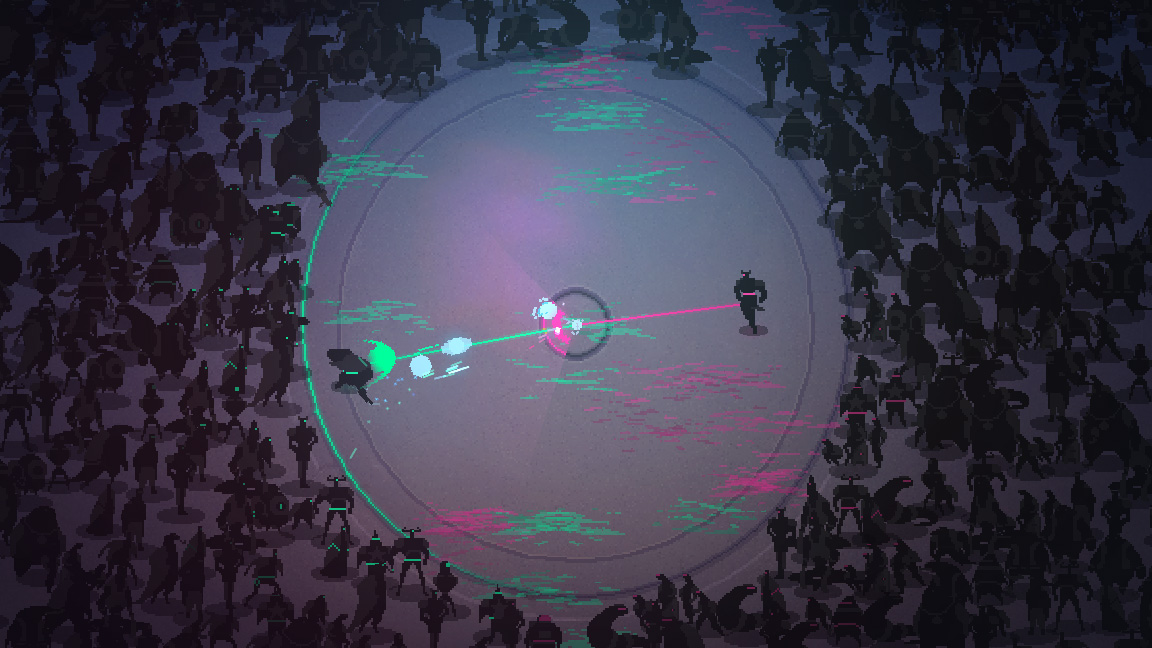 Use the Shield at the center of the arena to block The BALL from passing to you.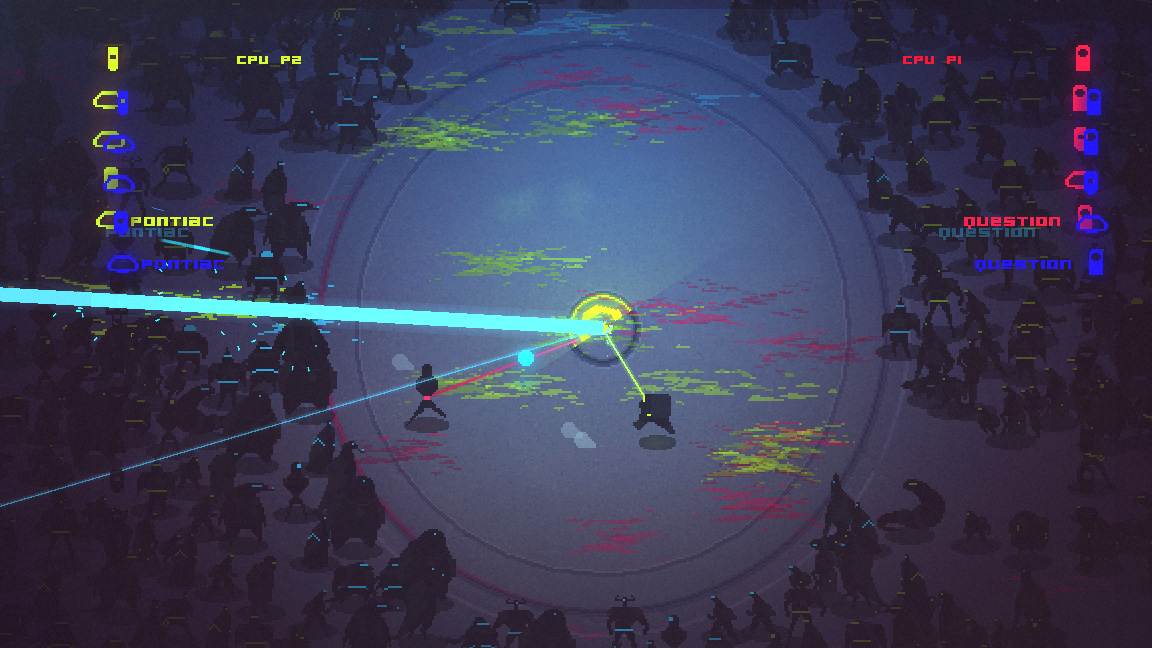 Activate special Weapon BALLS in the arena to fire at your opponent.
Competitive 2 Player Local Multiplayer or Single Player Matches!
Play against your friends, make some enemies, or test your skills against the CPU Bot that becomes more difficult with each death.
KILLER Soundtrack by SLOTHFELLA
Very Colorful Achievements!

Steam Trading Cards also Supported!