Welcome to Laptop Tycoon!
Compete with the tech giants! You will have the opportunity to show your skills in business management. Start your own laptop company! Choose and hire the best people for your company, buy and upgrade your own office and start building your dream laptop.
You are presented with a unique laptop editor in which you can:
- edit the external characteristics of the laptop (height, width, thickness and much more);
- edit the color of the laptop, which will be on the shelves in stores around the world;
- add your own logo, Face ID, Touch ID, operating system, laptop packaging, exclusive designs and many other additional features;
- choose a processor and video card for your laptop, the amount of RAM and internal memory, etc .;
- choose resolution, technology, screen refresh rate;
- choose the highest quality and most popular speakers around the world;
- choose the cost of your laptop for sale around the world;
And many more features await you in Laptop Tycoon!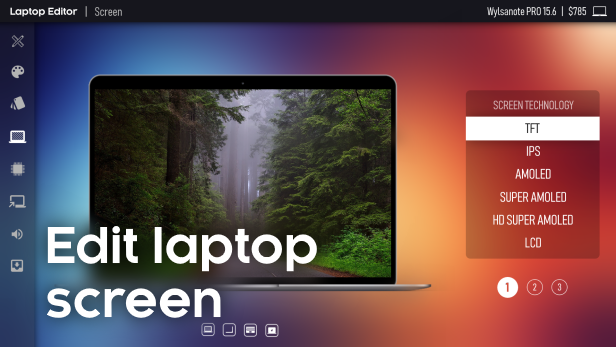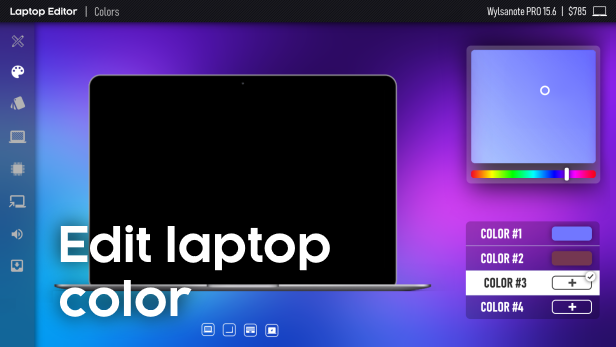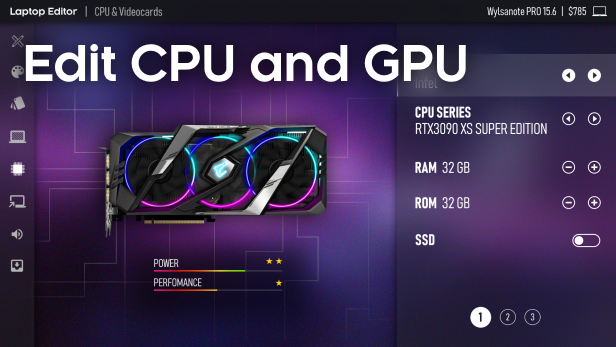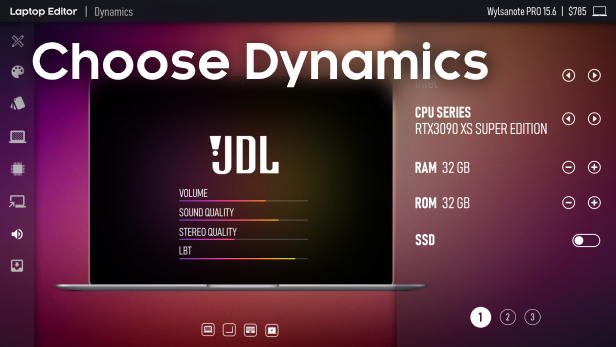 Not all features will be available initially in the game. As you progress in the game, you can learn new features and use them successfully in the editor!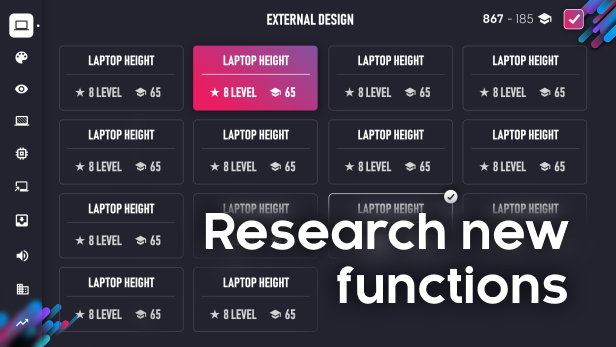 That's not all you can do in Laptop Tycoon. Your company has the ability to create custom processors and operating systems. This will allow you to find the uniqueness of your company, as well as profit from the sale of processors and licenses of your operating system!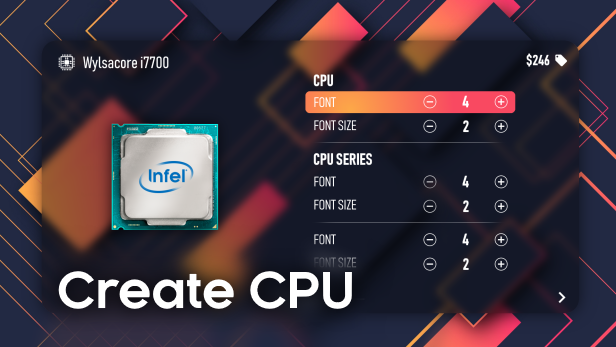 You will be given the opportunity to do marketing to grow your fan base. More fans - more sales!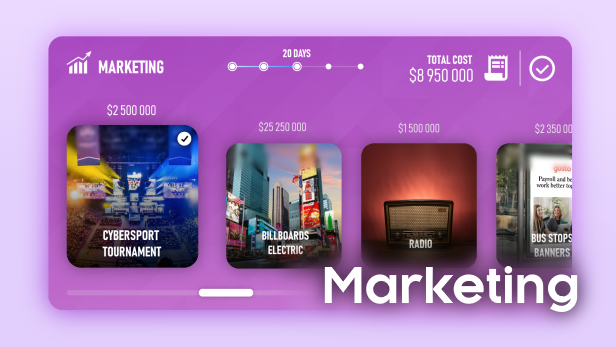 All the features of Laptop Tycoon can be told endlessly:
- view the ratings of other companies to compete with them;
- view news to find out about trends in the global market;
- improve your office;
- hire and fire employees
And much more... Better to see once than hear a hundred times!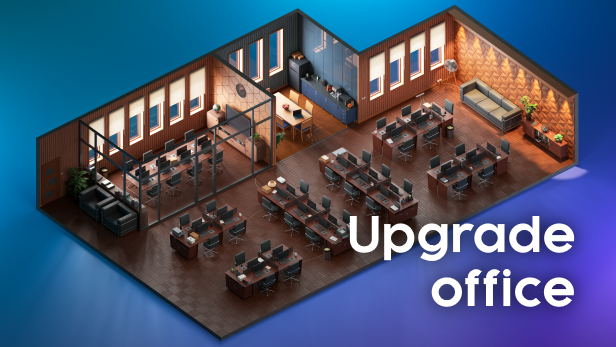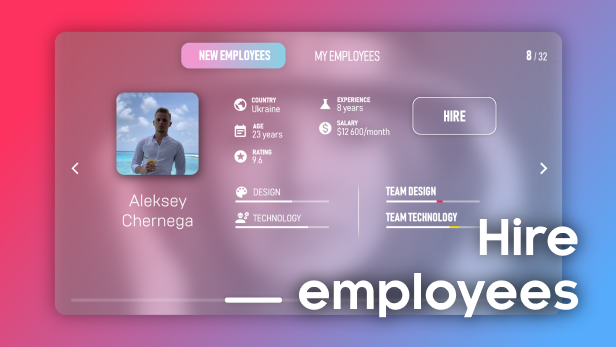 Have a good game!

Game Link: Steam

Roastery Games social: Twitter, Youtube, Instagram, Telegram.