Ah, such busy days!
I have been working on updating the game Lantern of Worlds, (which is available on Steam now) rescaling it to a new resolution, and improving several GUI elements. And the update is now complete.
As the game is an interactive fairytale, an interactive book really, I am moving towards a graphical look that has more in common with dusty old books :)
Two free DLC stories have been added, which give background information on characters you might meet in the game.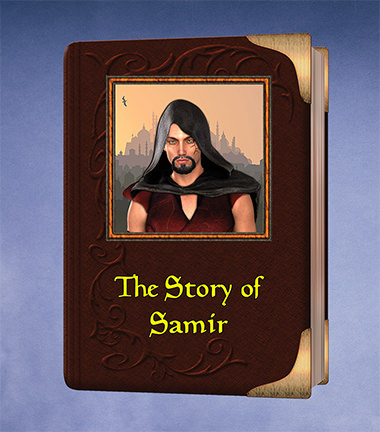 I have also added a new story to the desert area of the game.
And finally, work has begun on the prequel to Lantern of Worlds, Lantern of Worlds - The first Quest. In the prequel, you have been chosen by your village as the best and bravest of its youths, and have been send to compete in the Trials. The winner will have a place at the Great Tournament, where a new Royal Adventurer will be selected.
The Devlog of Lantern of Worlds - The First Quest can be found on GameJolt: Gamejolt.com
And on Itch.io: Fasold.itch.io
Here are some early screenshots: