We're excited to announce the release of Lantern Forge version 1.06!
There have been a lot of changes to Lantern Forge over the past month. We've fixed most of the more annoying bugs and added a lot of new features.
First off, we now have full language support for both Spanish and French! For all of you've been playing in spite of English not being your first language, thank you very much for your patience.
One of the new features that so many asked for is keyboard movement. There is now a movement key (default: w) that will cause the player to move toward the mouse cursor without clicking. It's very handy for navigating around in tight corridors.
We've also added portals to the game. There are red, blue, and green portals that can be crafted at the Town Center. These can be placed anywhere in the world, allowing you to quickly travel back to a location.
A number of new items have been added, including a much brighter lamp post, some new blocks, and new furniture.
Finally, we'd like to highlight some player screenshots. We've been amazed at what you all have done with the game!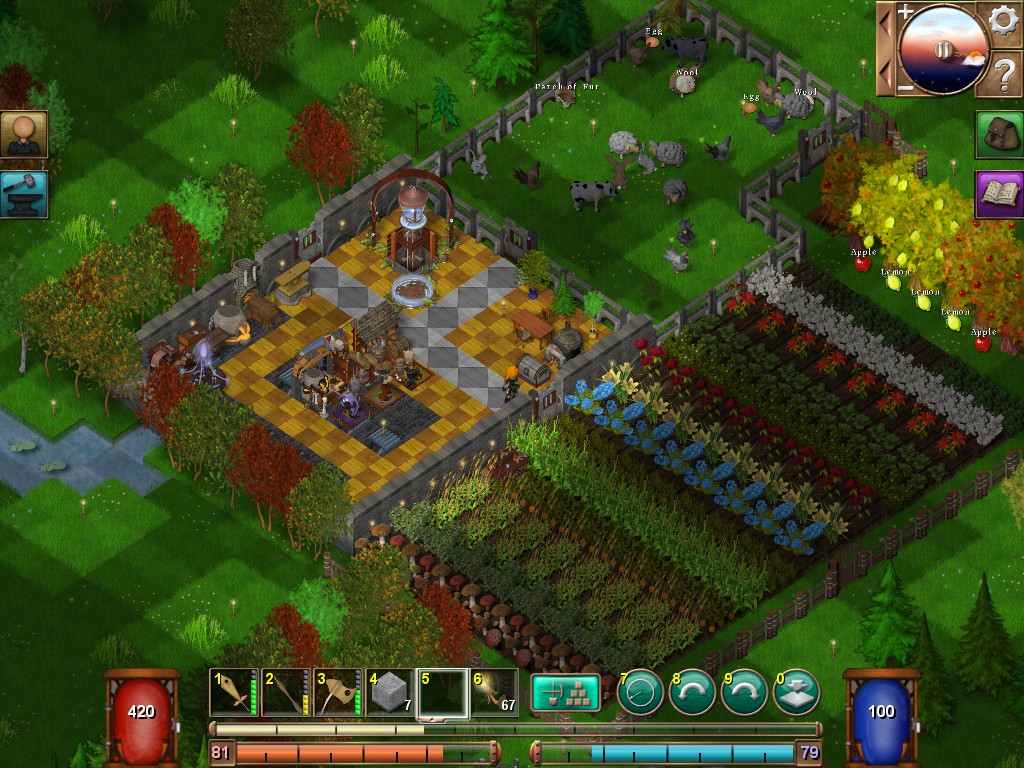 A wooden fortress: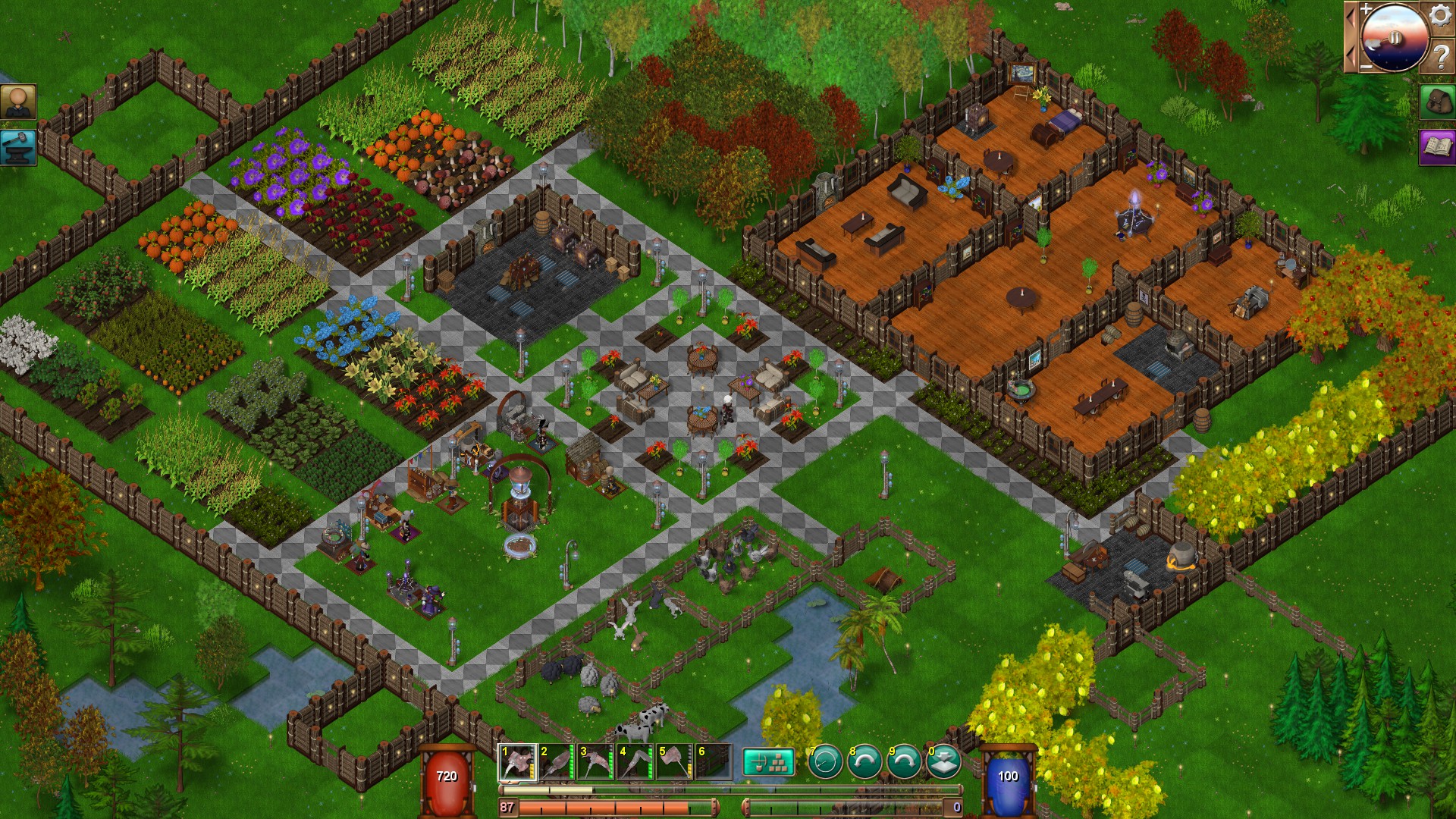 On the edge of the Void: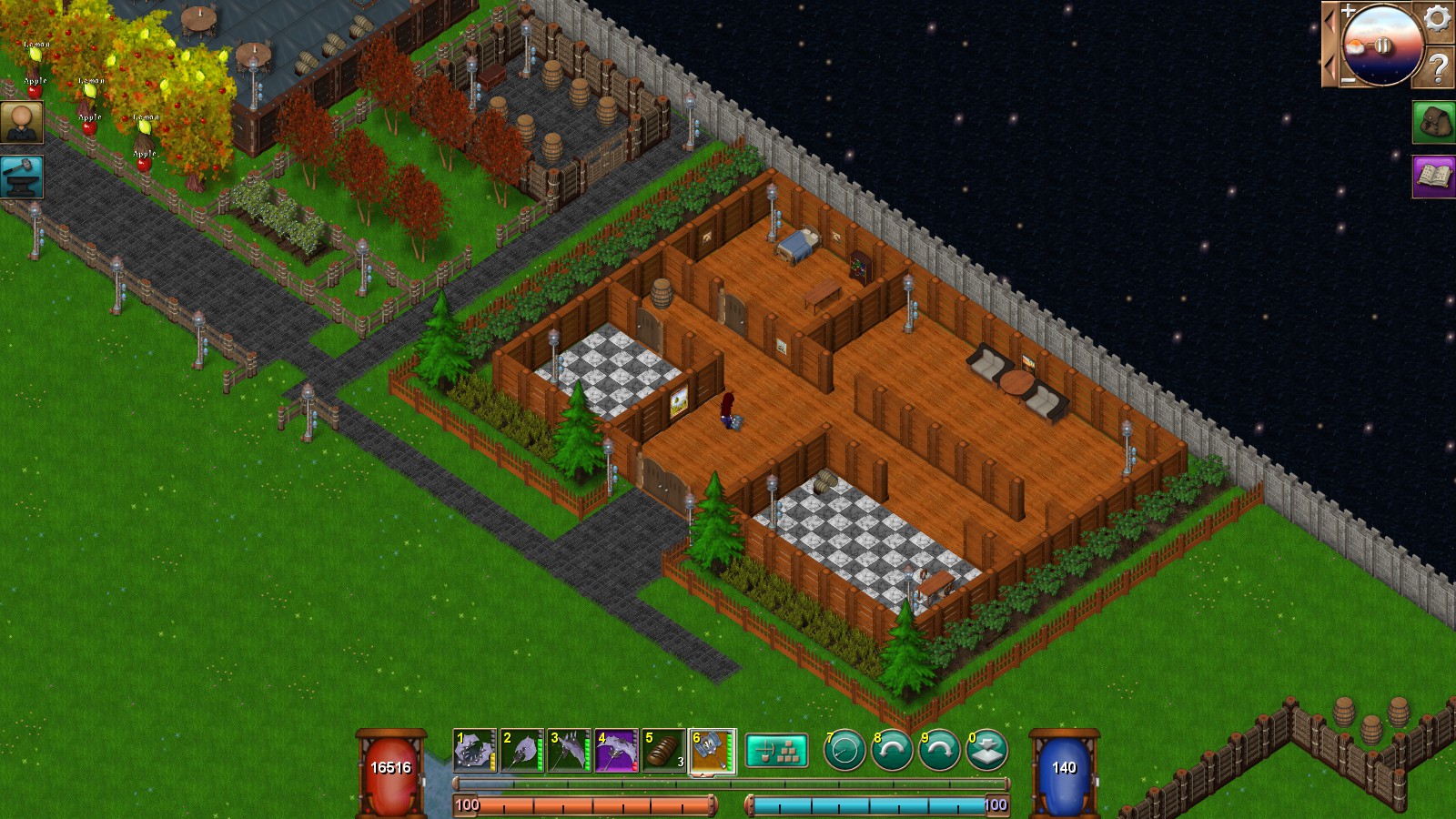 Massive plantation: