Renovations complete in Leavenworth. Hope you'll enjoy your stay! Around Leavenworth, you'll start noticing things that could be foreshadowing things to come in the future updates.
Backstory:
New treaty signed by the people of Leavenworth and the Salters. Leavenworth has now come under the protection of the Salters. All Salters are to not use hostile force while in Leavenworth. Wasters have stopped pillaging in fear of Salter retaliations. In exchange for Leavenworth's fealty, Salters have provided Leavenworth with building supplies and an anti-creature transmitter, transforming the town into a lively safe space. But how long can Leavenworth maintain the Salter's protection once the treaty ends?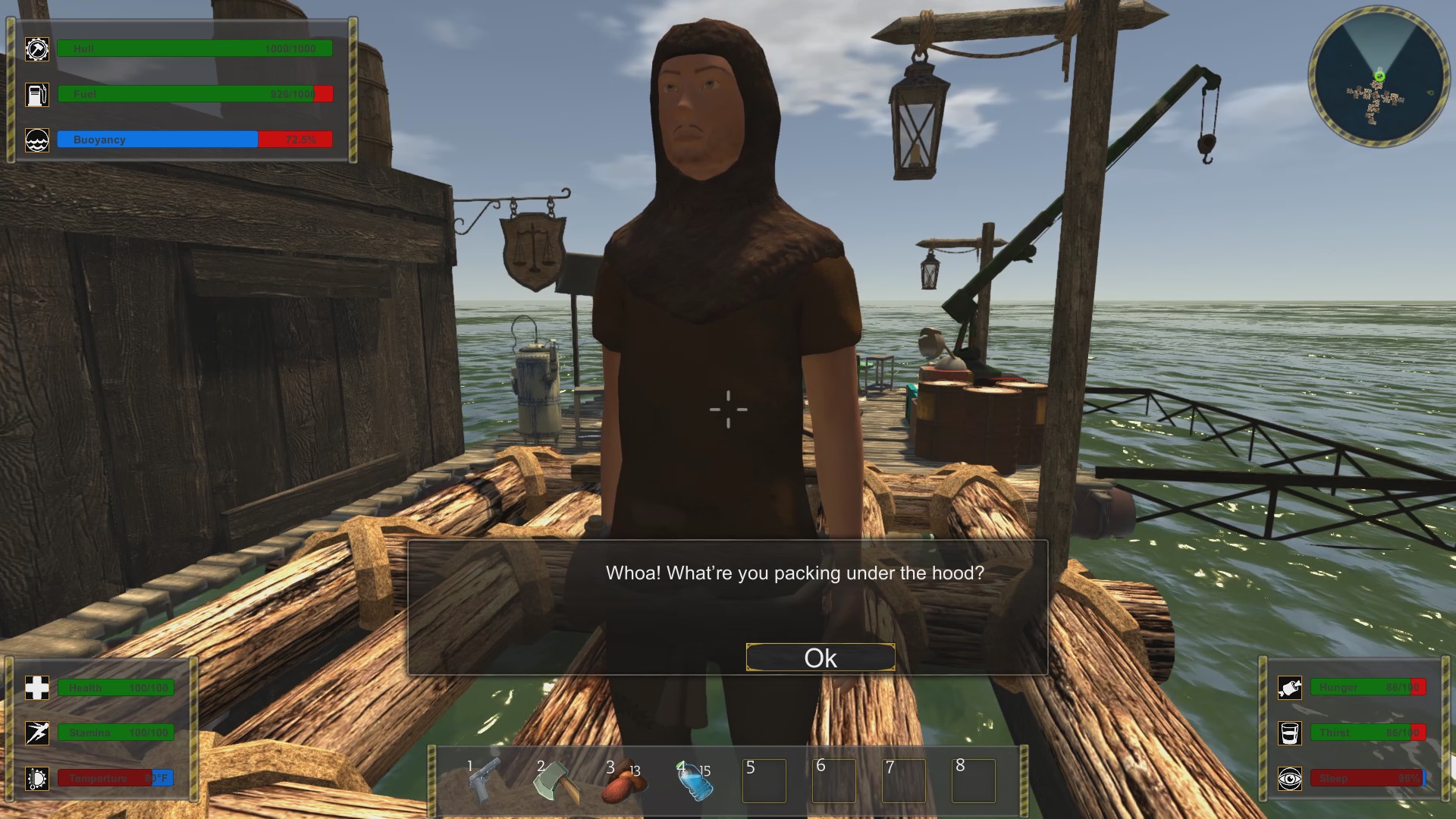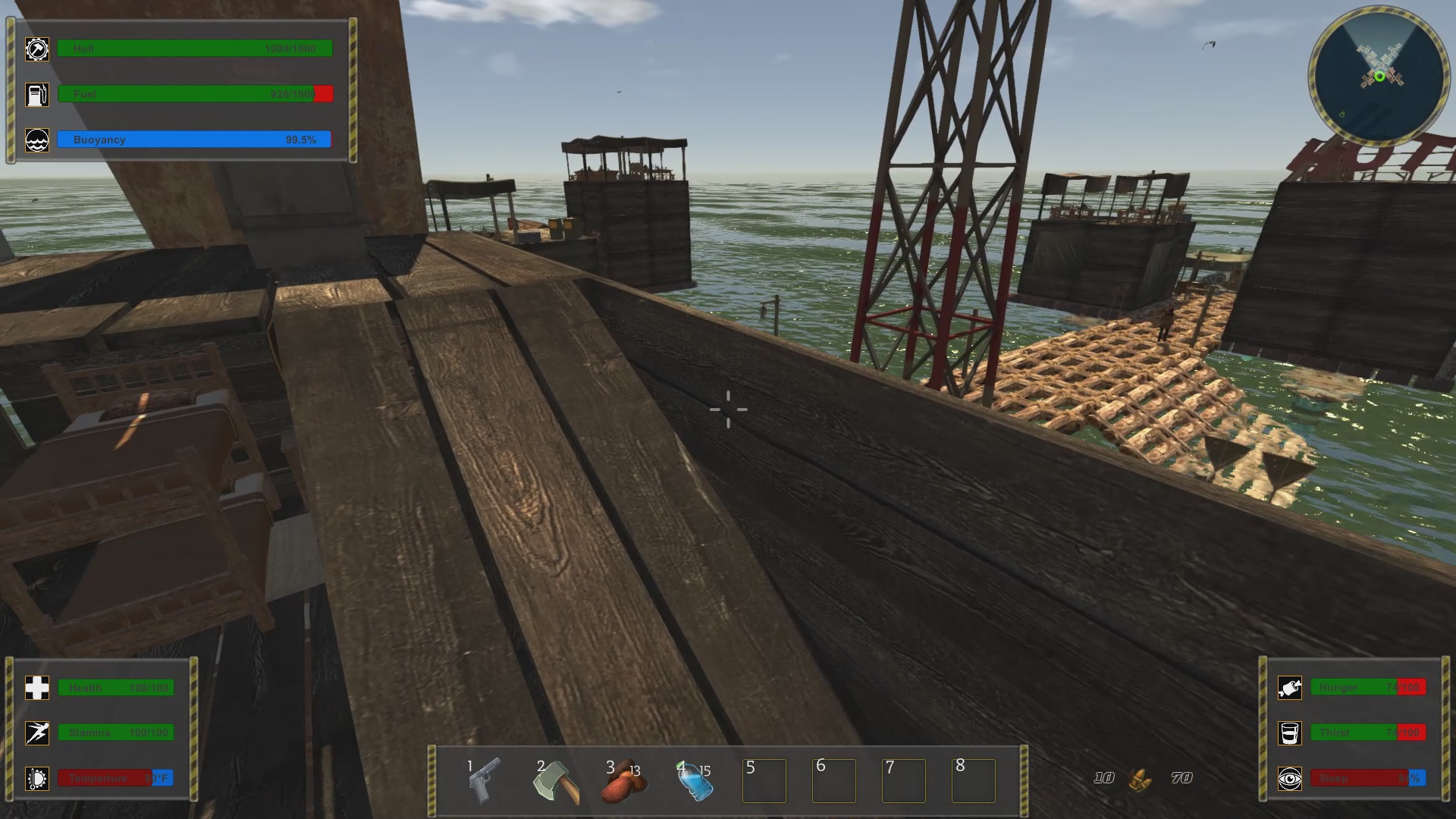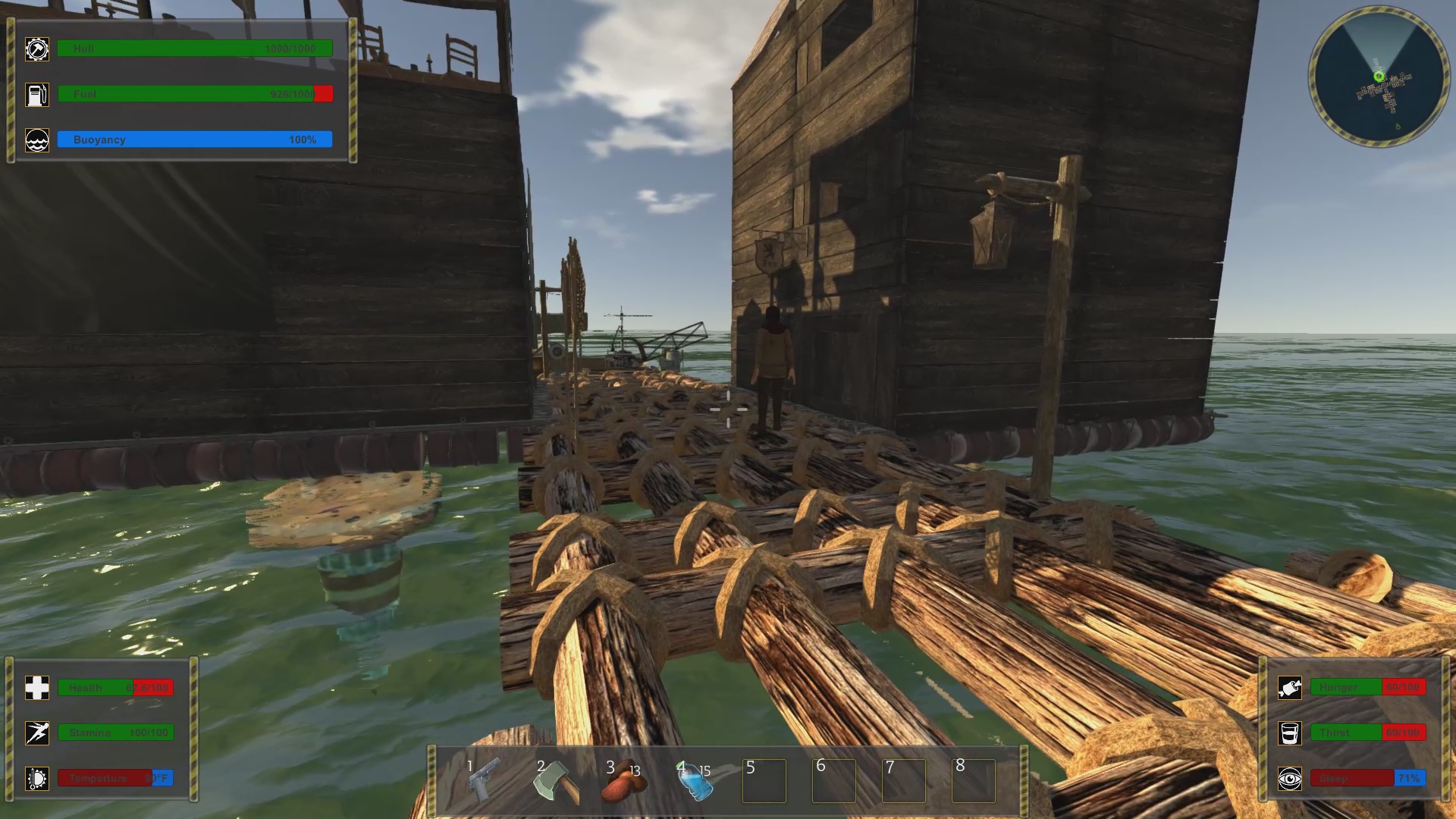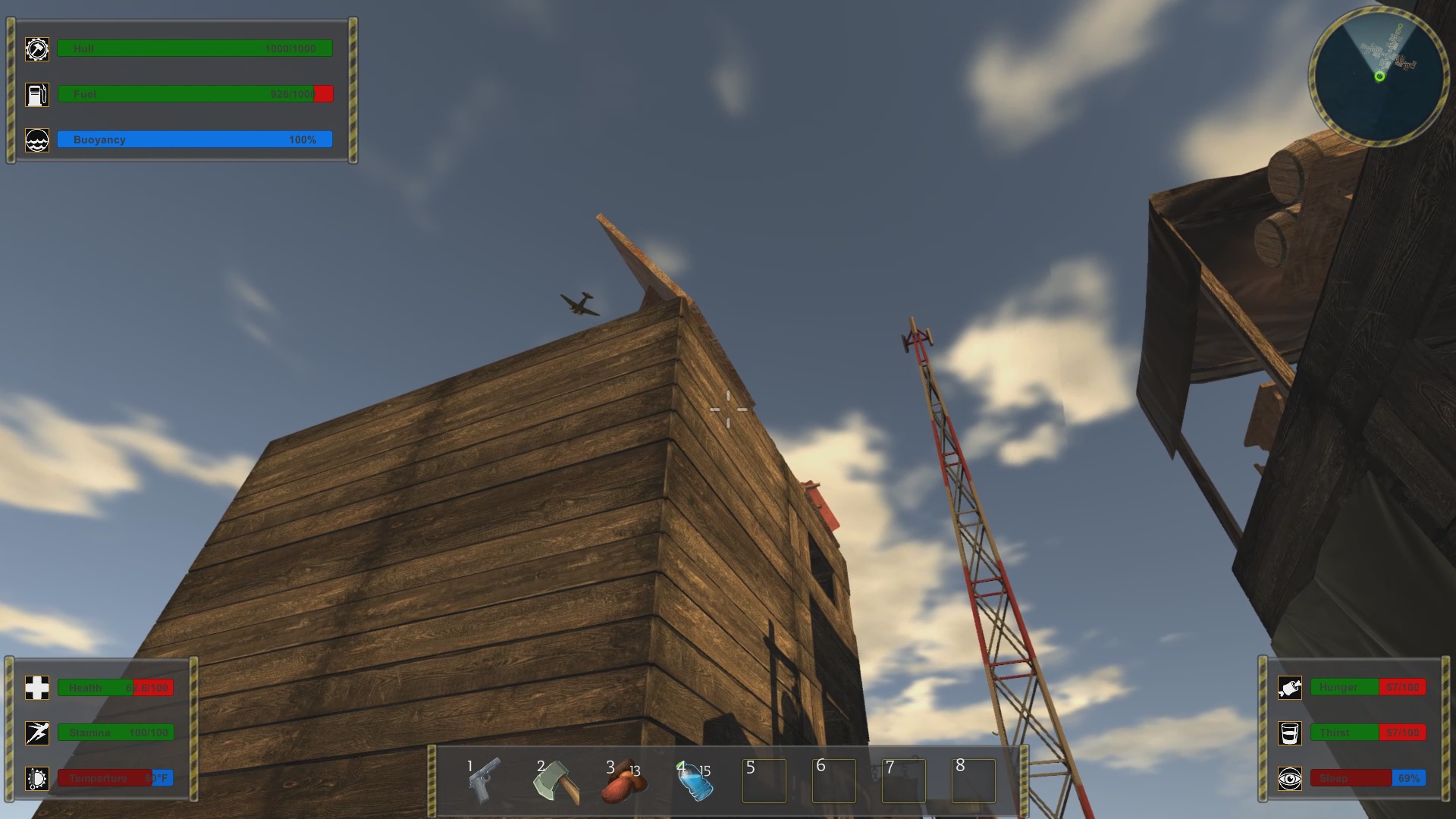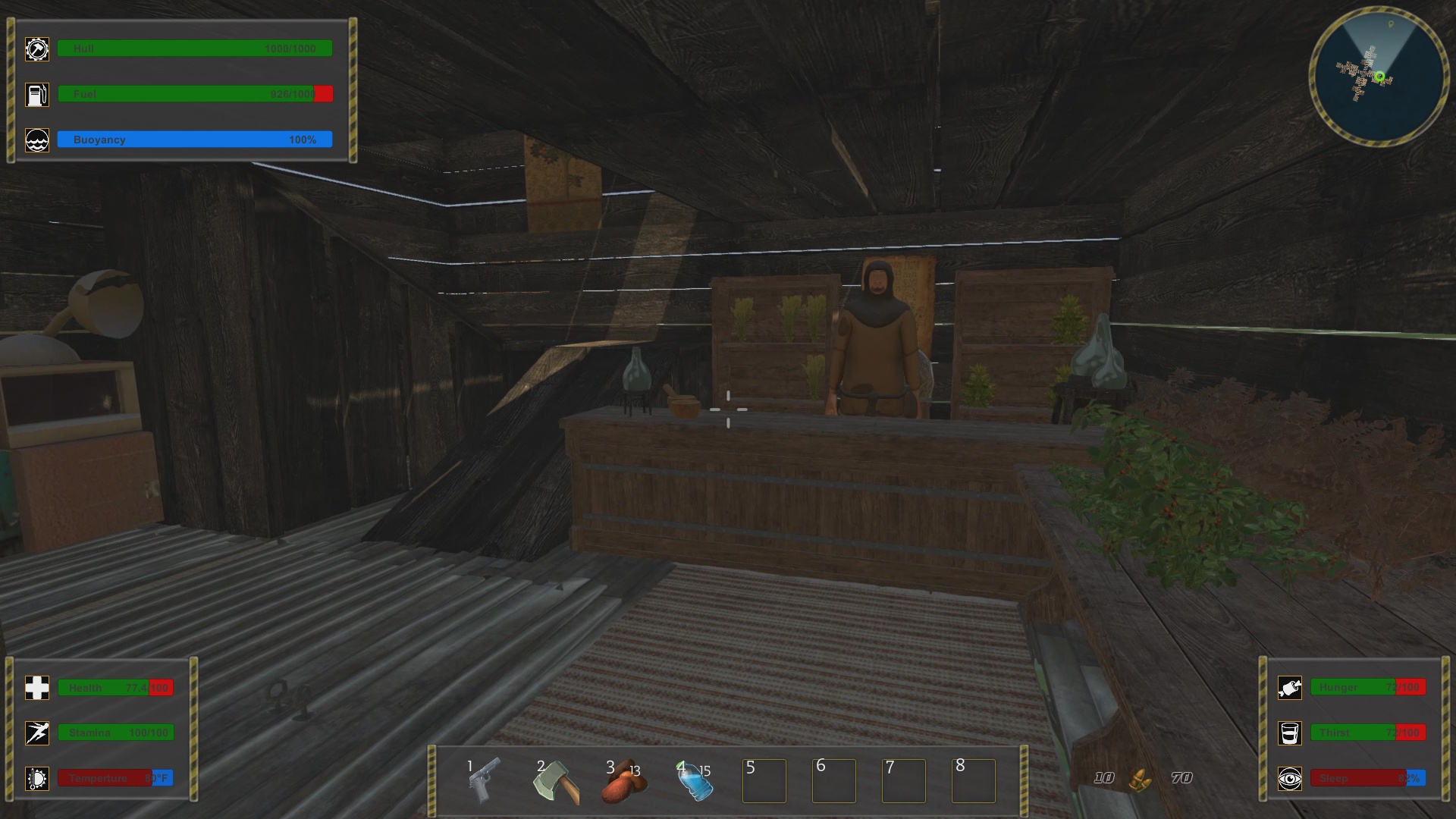 Patch Notes:
- Safe zone placed in Leavenworth. Wasters and Salters have been strictly directed not to enter Leavenworth. When they get too close, they sound the retreat! Sharks can't stand those sharp shark pitches... Sharks now swims away in extreme annoyance!
- Starting crates now sink after they have been looted
- Shark push force has been reduced
- Orca push force has been reduced
- Crafting blueprints have been split into categories. We're getting closer to 0.33!
- Gun will no longer be lowered in rough seas where the water goes into the boat
- Old plant loot has been removed and replaced with a newer slightly bigger model. This new plant also floats underwater, so the player will need to dive in to find them
- NPC patrols added to the walkways of Leavenworth
- Gun no longer accidently fires while shopping
- Water notification added to let the player know when it has started raining
- Player built homes should no longer disappear when the player has gone out of range
- Merchants added all around town and placed statically behind counters. Merchants will become unique in upcoming patches.
- Sprint feature added, but does not currently consume stamina. Stamina mechanics require more testing as it will tie in with the other survival mechanics.
- Visual effects added to enemy engines
- Sound effects added to enemy engines
- 3D sound added to enemies. Now players can more accurately detect enemy positions via sound.
- Footstep sounds can now be adjusted along with the sound effects
- Can no longer drag crafting progress bar
- Birds no longer fly like Frisbees from time to time
- Added sound effects to refill water and fuel
- Wooden stairs are now correctly scaled.
- Lighting during night time has been properly adjusted. The ocean just got much scarier…
- Building and removing fixes added. Only applies to buildings built from and after this patch.
Thank you,
CodeBullet