USERS EXPERIENCING ISSUES WITH THE MOD
Q: I downloaded the gamefile, typed open lnc3_*whatevermapnameitis* in the console, nothing happened.
A: Have you downloaded the said map file?
Q: Whenever I load custom content the game crashes.
A: Have you downloaded the latest patch?
NEW SPAWN SYSTEM
A friend (Burned) worked hard on a new spawn system that works with spawn distance restrictions. For example, the players will NEVER spawn near a enemy anymore, nor will the enemies spawn next to a friendly or the player. Think of CoD4, except the enemies still can spawn from a far in your FOV (though it rarely happens), and you won't always spawn next to friendlies. The spawns are still random to spread around in the maps.
For some reasons this concept doesn't work too well on MP levels, the courtyard style (I.E. Redalert) seems to be the most suitable solution for Lance. Mappers will be able to experiment nonetheless. And hopefully we can see new layouts designed for this mod. Converts work, but it's not the best solution for new maps.
NEW CHARACTERS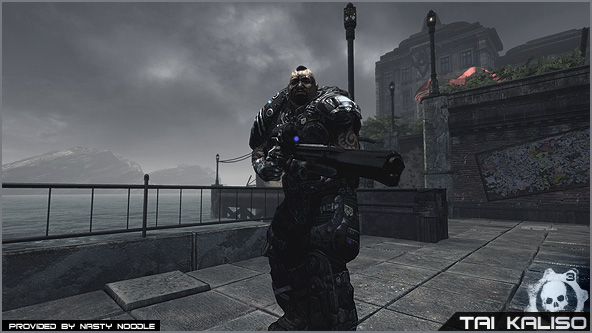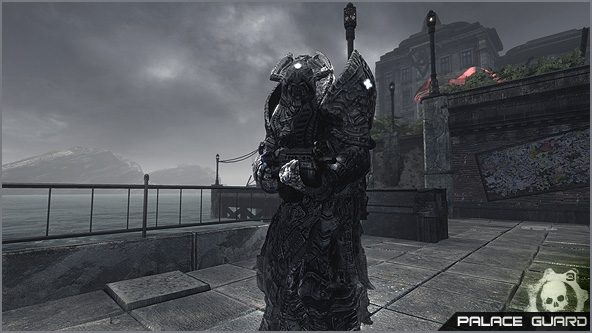 ALL CHANGES SINCE LANCE 2
Gameplay:
New spawn system. (all thanks to Burned)
Redone AI death animation (thanks Burned)
Fixed AI rolling after DBNO (That was annoying)
Overall much harder, the game doesn't play the same as it did before, AI may be in pack sometimes.
Wretches spawn from random time, you get both COG and locust wretches on the field. They automatically die after DBNO
You now get Torque bow with 5 ammo for mid-game reward
You can no longer spawn with Torque.
AI is now forced to use sniper in combat when spawning with one.
AI use grenades, A LOT more.
Increased chances of spawning with COG pistol.
You can now store 6 Grenades, don't spam them, use them to take down enemies in cover.
AI behavior has been changed to the Elite grenadier's, was set to drone before. They seem to play differently.
Sniper doesn't have active anymore.
All weapons has less ammo, you grab more. (You still get the same amount from pick ups!)
Mantle (jump over cover) speed has been changed to something nearly as fast as Gears 2. (Thanks again BI) + New mantle anim (COG only)
Respawn protect is now 6 seconds instead of 4.
New Visuals / Improvements / Options / Audio:
Palace Guard (Modeled from scratch by Kantham, Helmet and shoulders only)
Tai Kaliso from Gears 2 (Provided by NastyNoodle)
RAAM skin is now Brighter. (No idea why Epic put this dark skin on there by default)
Added random ambient music triggered on level start
Added drama sound when You're on last stand (Last life left)
Changed (re)Spawn shield for sphere with new material, with respective faction colors
Changed selection screen background
Added non-permanent achievement - Survivalist - You have not died once (Crowd applauds)
Added difficulty medallion, there's 2 for each faction, the result depends on the number of lives you picked.
Marked spawn points with floor signs.
From the options, you now either chose from 3v4 or 4v5, instead of 5v5 or 6v6.
Fixed some very minor issues from L2. Like some characters not dying fast after DBNO, and win-after-fail bug.
Added a few more Queen/Hoffman chatters. Some have more chances to get picked than others.
Known issues/Bug/Silly stuff:
Tai is using DOM voice/gore.
Yes, the custom character parts are meant to disappear after 6 seconds or so from the characters, to re-attach with the new spawn.
Wretches still complain when they're dead after shooting them (try it)
When AI execute melee animation before being DBNO, they don't play death anim. Heart Attack!
Tai's face bone issues when in cover facing left (Mirror table issue, barely noticeable though)
Rare odd case where the wretches remain DBNO for 15 seconds before dying.
LANCE 3 WEAPON FACT SHEET
The weapons have been tweaked to play differently. For example, the Hammerburst melee is now 150 DMG per hit, each clean spawns have 300 HP. So like nearly every other weapons it takes 2 melee hits to down AI's. It's field of view durring aimming is also much higher making it a deadlier weapon from up close.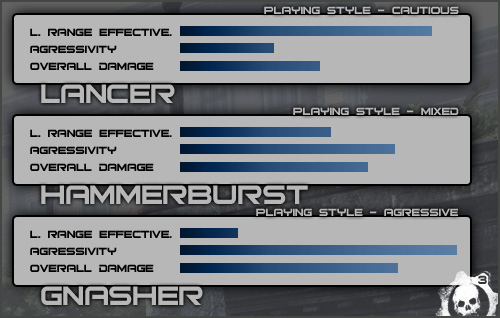 JOIN THE CAUSE
Whilst I was the only person working on "official" Lance one/two levels, I am now on the lookout for tallanted level designers to provide RedAlert/courtyard like levels from scratch. Converting your old MP maps works, BUT, it does work MUCH better on mid-small-open layouts with few Z-axis spots.
PM me via Epic Games Forums if you want to get involved.
The levels would be uploaded on this mod page after verification and possible tweaking. You will be added to the credit section, your level will be clearly labbeled "you are the author of it."
DUE CREDITS

Burned Internal - New spawn system, and the reason why Lance exist
NastyNoodle - Tai Kaliso, and how this (more likely) is going to improve the future of this mod.
Kantham - Palace Guard, and the whole rest. :B
Epic Games - Seriously, I'm sure we can't get source code of this game because of M$ Games restrictions. I'm still suprised this game was ported on the PC. Also Credits for Tai and Palace Guard.