On Tuesday, Sheffield Hallam University officially opened it's PlayStation 4 Development Lab.
Guests to the event included the LittleBigPlanet 3 team from Sumo Digital, Maria Strukoff from Sony, as well as the team behind Gang Beasts. (Who as it turns out, are stationed pretty much across the road from our studio!)
We took advantage of the event to show off our game to the local developers and we got some really great feedback. Sean Millard, lead designer on LittleBigPlanet 3, gave some great feedback on what we could do to help improve the style of the game, and Maria had some good suggestions we aim to use to help improve the general flow too.
All in all it was a good event. Mince pies for everyone, and we've been lucky to have access to the facilities we do.
Here are a few images from the event.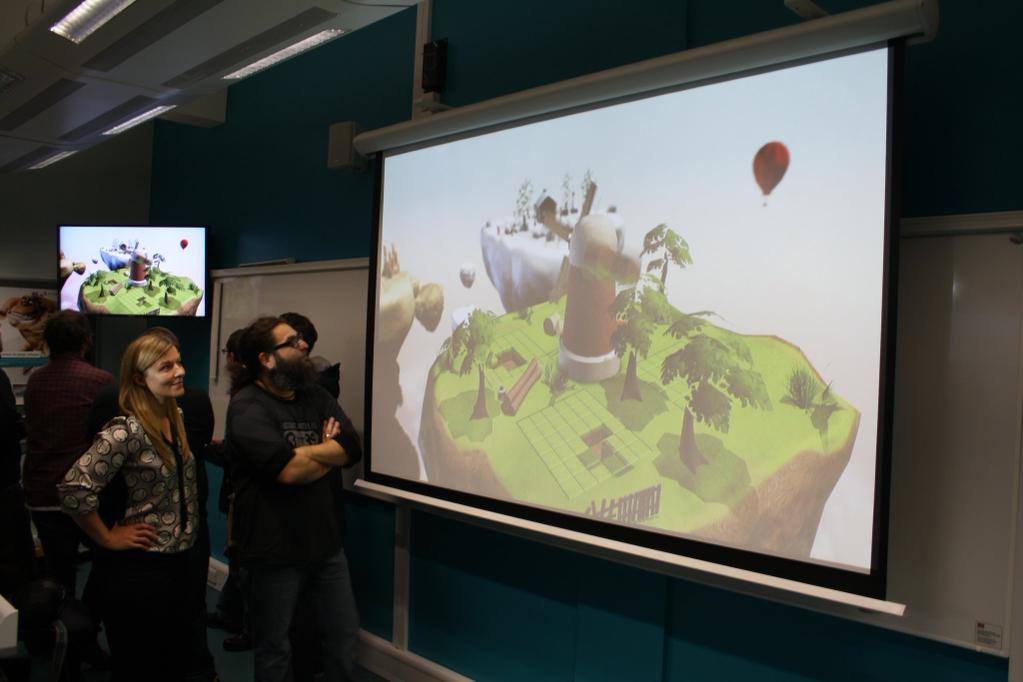 - Sean and Maria watching the Gang Beasts team and a couple of the developers play.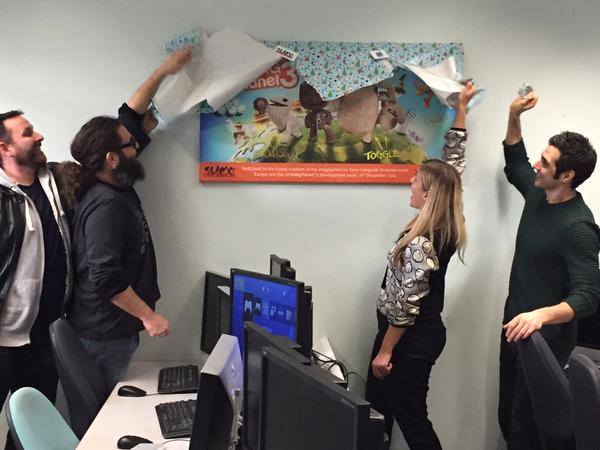 - The big "Officially Opened" sign unveiling!