Hawaii Update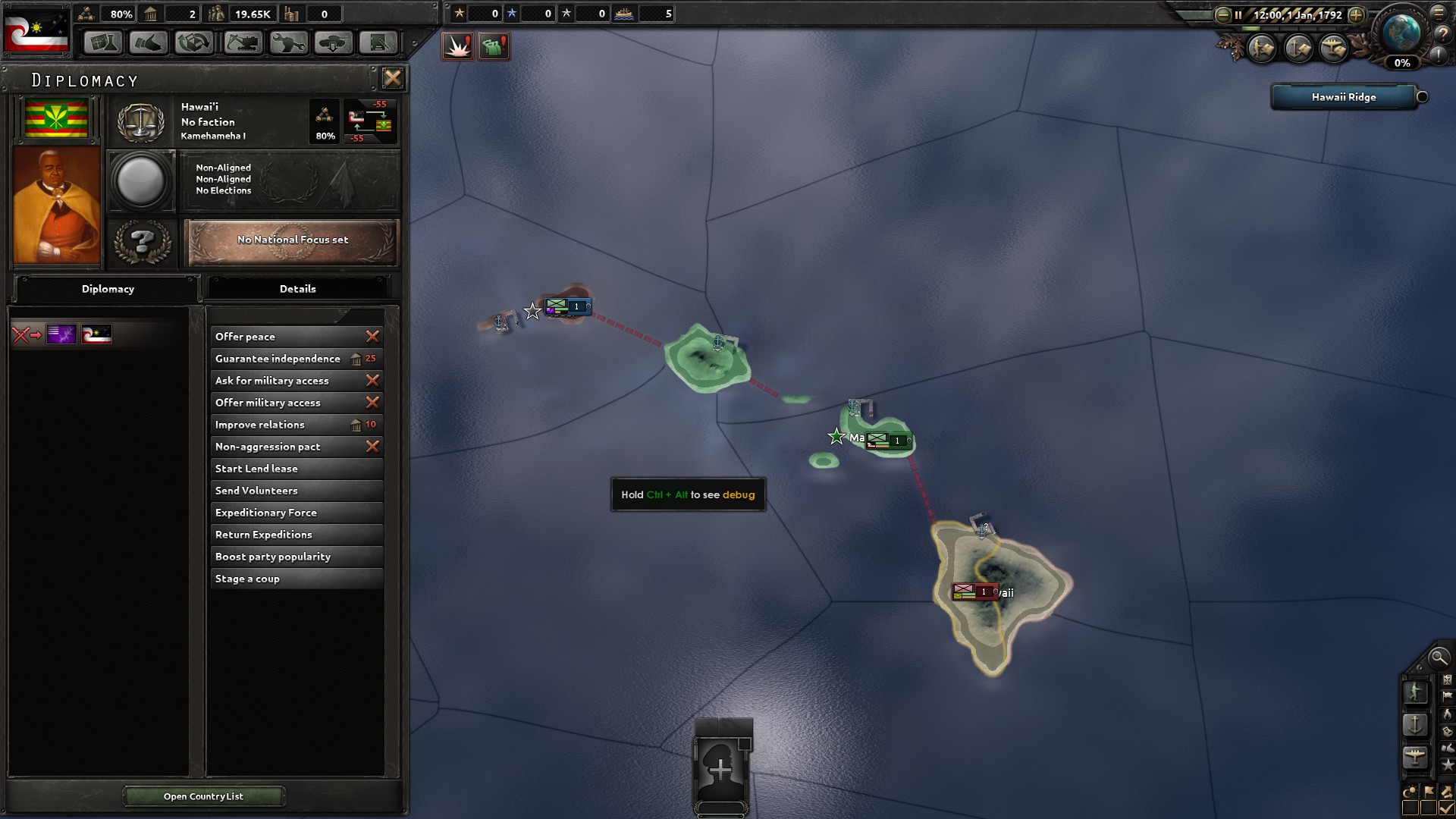 Hey guys,
Its a long time since the last Update, but now its here. Its mad up mostly of bugfixes, I reduced them from 1200 to under 200. But it has also some nice features which I will list below.
- I decided to switch all native countries to neutrality and the more advanced ones to absolutism. When I come to the actual country I maybee will rework that again
- fixed some borders in europe
- some new GUI elements
- fixed many flags
- fixed some puppets
- Added an generic idea for native tribes which provide +10% defence in core territorry

And now to the core of this update: Hawaii ;-)
You may ask why Hawaii. Well someone told me that the islands are still a part of the USA. So instead of just add them to another country I completely reworked them.
Here are just some of the 15 new events for the Hawaii Kingdoms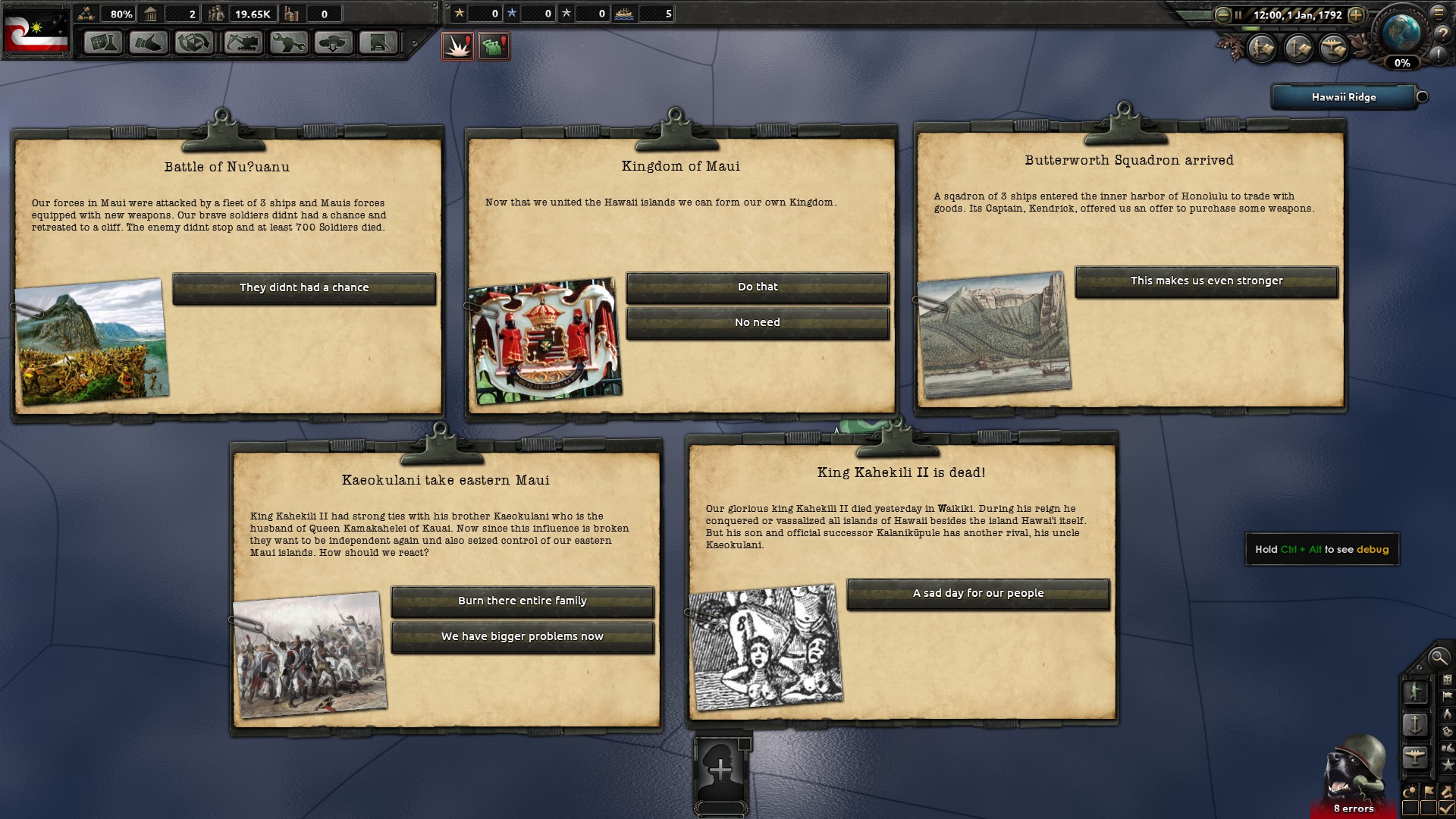 I also split Hawaii into 4 states now and added its correct population for this time. So in facts thats the most accurate country in this mod now ;-)
Stay tuned for a new update.
Ps: Please report me every bug you encounter. Otherwise I cant fix them