We have stated this in our last article but let me take it back to the beginning.
In E3 2009, Valve anounced a release date for L4D2 (Left 4 Dead 2) In accordance, consumers of the original game; L4D responded with a boycott group.

Boycott group has become "The Talk" not only among people with L4D but also among the ones who dont own it in addition to many famous gaming websites. The group initially started growing after the thousand mark, it quickly developed and in five days it reached 10,000 members. Currently the group is holding 15,000 members (By 6/7/09) and the number keeps growing exponentially.
EDIT: New member count; 20,065 (6/11/09)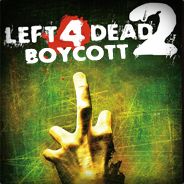 As for the main purpose of this news; Today, the group mailed Valve with their demands of the situation with a manifesto consisting of 14 general points in one page. Hopefully if the mail doesnt end up in one of the filters, spam boxes or junk folder we might first time in the world as the community have a say in our products.
The situation is somewhat fortunate for the group because this has turned into a formal fight of community vs company. Therefore many gamers who have not even played Left 4 Dead wants to change Valve's so called "Milking the consumers"
Here is the manifesto, I am not sure if it was sent in this format but these are points included;
Group's wrote: This manifesto was created by user "afternine" with slight modification by the L4D2 boycott staff. It has since been sent to Valve staff:

We Recognize:

-Valve is a company with financial needs and cannot be expected to survive without the release of new games.

-Judgment cannot be passed on the quality of Left 4 Dead 2 until its release.

-Left 4 Dead was, and is, a quality game which deserves the praise of the entire gaming community.

We Are Committed:

-To holding Valve to its promise of free, continual updates to Left 4 Dead in order to build and sustain the community.

-To keeping the Left 4 Dead community together in order to improve the quality of online gaming.

-To supporting the model of continual updates Valve has set forth with its staple products like Team Fortress 2.

We Believe:

-The release of Left 4 Dead 2 as a stand-alone sequel will split the communities and decrease the quality of multiplayer gaming.

-The announced content of Left 4 Dead 2 does not warrant a stand-alone, full-priced sequel and should instead become updates (free or otherwise) for Left 4 Dead.

-Left 4 Dead has not yet received the support and content which Valve has repeatedly stated will be delivered.

-The release of Left 4 Dead 2 will make Left 4 Dead an obsolete purchase and inferior piece of software after only one year since release.

We Request:

-That Valve honor its commitment to release ongoing periodic content for Left 4 Dead.

-That Left 4 Dead 2 not be released as a stand-alone, full-priced sequel but as either a free update to Left 4 Dead or an expansion with full compatibility with basic Left 4 Dead owners.

-That Left 4 Dead owners be given discounts for Left 4 Dead 2, should it be released as premium content.

Therefore, we - the members of this Left 4 Dead 2 Boycott - promise to abstain from the purchase of Left 4 Dead 2 until our requests are addressed.
This is for now as we enter the second week of this boycott. I wil try to keep Moddb Community informed about this first in the world. Images are not by me and I do not take responsibility for them.

EDIT: I wasn't planning on doing this but any comments with inappropriate words will be erased regardless if you support this or not.