Skyrim Alcester Village Quest - The Missing Ones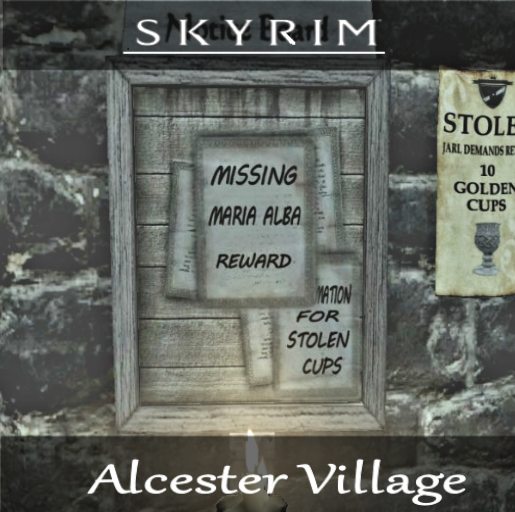 - Story -
Maria Alba has been missing for 3 days and nobody seems to know anything. Her husband Jeffery has been searching but to no avail.
Will you help him trace his wife's last movements and uncover a dark secret that somebody is hiding within the village ?
- Features -
A Fully voiced quest that does not just point you in the right direction with markers, Instead requires you to use your wits and examine clues to help you solve this mystery.
- How to begin -
Go and speak with Maria's Husband Jeffery, You can find him by the river.