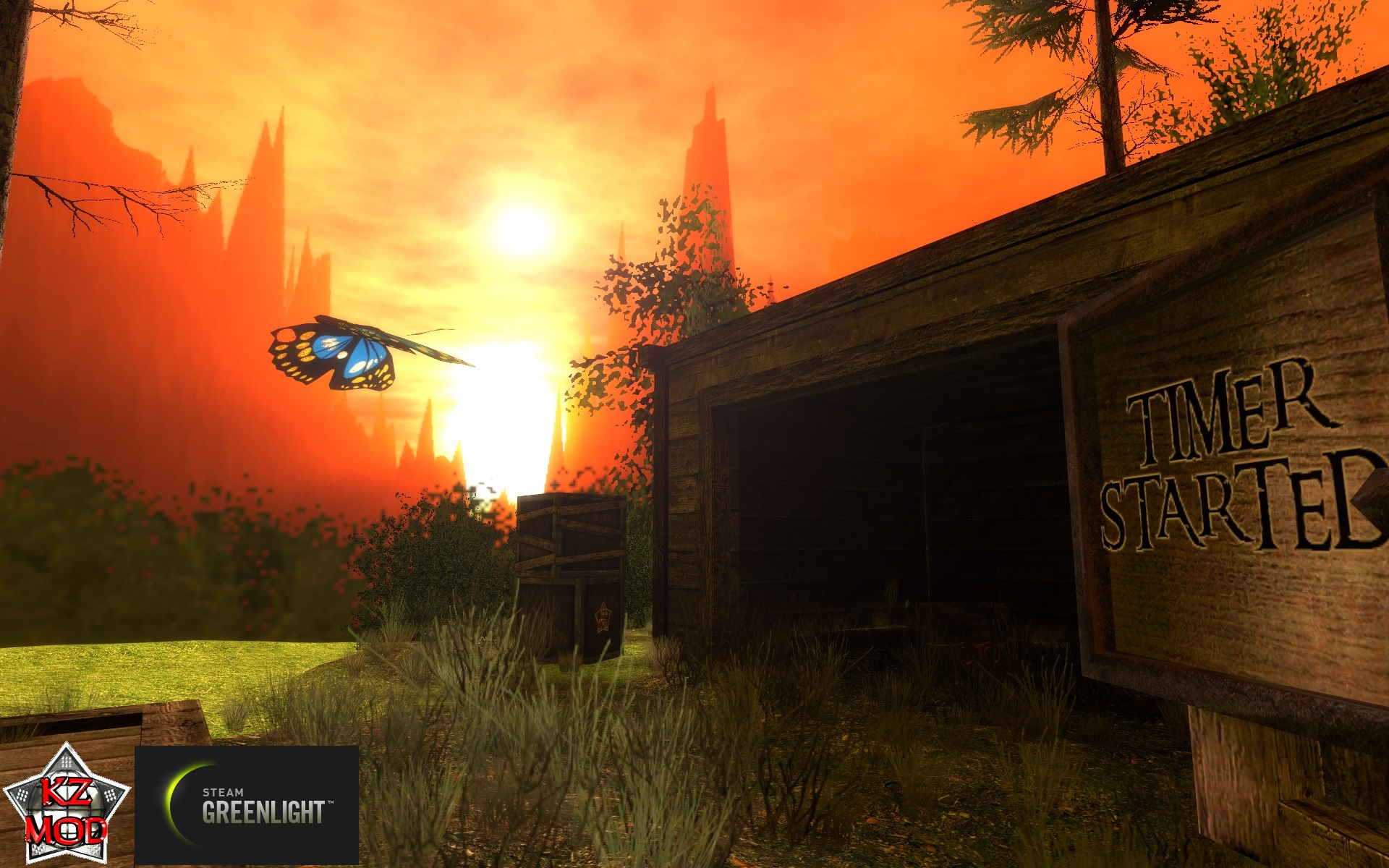 Kreedz Climbing, a unique skill-based puzzle-platforming game for the Source engine, is now on IndieDB and Steam Greenlight! After growing from it's roots as a long-running mod of over 8 years, Kreedz Climbing aims to become a forever free game on Steam, and is in need of your vote!
Kreedz Climbing is a movement-skill based mod for the Source engine where the focus is not on combat, but defeating the challenges of the map itself. It is a puzzle platforming game, where you will need to learn multiple disciplines to advance in the game's levels. The main enemy is time - and gravity - for although you cannot die directly from a fall, it will certainly set you back, especially if you choose to not use the built in checkpoint system. Kreedz Climbing can be played alone or with your friends (or competitors) online, and with more than 100+ maps and 250+ courses, along with over 15 different disciplines to master, Kreedz Climbing is a challenge to improve your own abilities.
With a focus on replicating the movement mechanics of Counter-Strike 1.6 and bringing it forward into it's own game, KZ gameplay is further extended with bunnyhop, surfing and many other disciplines added by the game itself. A versatile set of mapping options gives level designers great freedom in making a challenging map - and the player can set their own level of challenge by picking an easy or hard course, as well as if they choose to use the game's built in checkpoint system.
With the game itself free to play, you can download and try it immediately! We hope that if we are greenlit, we can offer more convenience with the downloading and updating, as well as adding many new features to make the gameplay experience a more pleasant one. Kreedz Climbing is intended to be a free game that won't cost you anything to play, and if we make it onto Steam we intend to be a forward and progressive face for KZ gameplay to the world.
Please visit our Greenlight submission, and if you like the game, consider giving an upvote!
It's Gamer vs Gravity.