Where do we start? So much to say!
Three And A Half Months
The last time we posted a development update was in late December. We had planned to release another update in January, but much like last August life got in the way (in some rather unpleasant ways at that). But this time the series of events meant development on the game needed to be scaled down far more than was planned, with only the occasional screenshot making an appearance as the months went by. Once other work commitments and life's little niggles were taken care of… BANG! Our PSU on the main development PC blew out, leading to yet another development delay.
Where Are We Now?
At a glance it may seem that the game looks hardly any different from the last update, but behind the scenes the team have made some major headway. An overhaul of the graphics means post-processing effects work much, MUCH better than they did previously, and the in-game effects have been enhanced massively in comparison to three months ago.Let's take a look at this example. Here in the first picture we have and old version of the game featuring Tibbles' craft with the old shield system (which was a spherical bubble around the craft), which was just one singular colour (cyan). Also take a look at the space station and the jaggies along the edges of the model.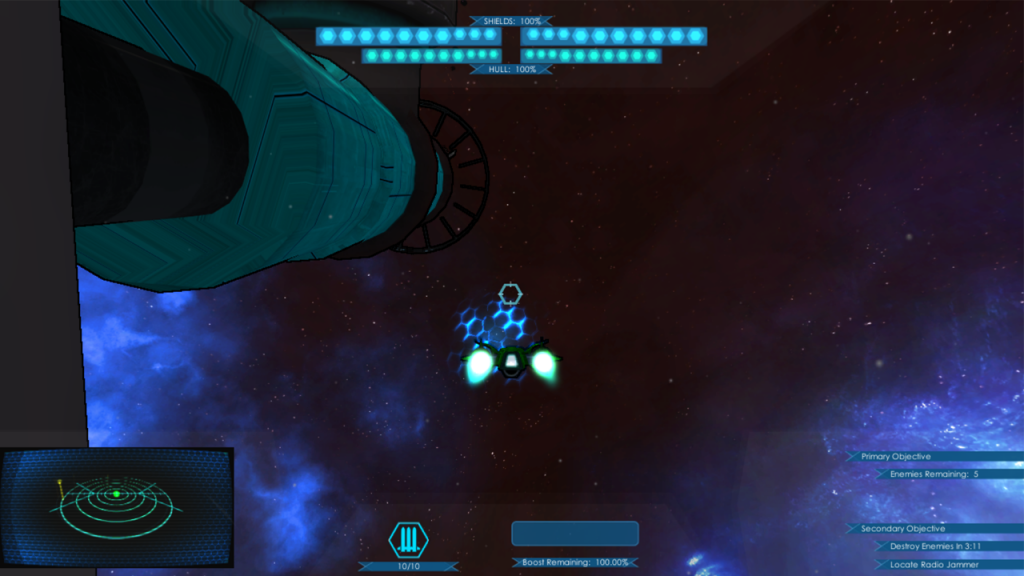 Now compare that to the latest version, where the shield is now an ellipsoid around the player's craft, which changes colour depending upon how much shield is remaining (in this picture it is yellow, denoting that the player does not have much shield left). Also take a look at the space station in the bottom right, the jaggies are no more!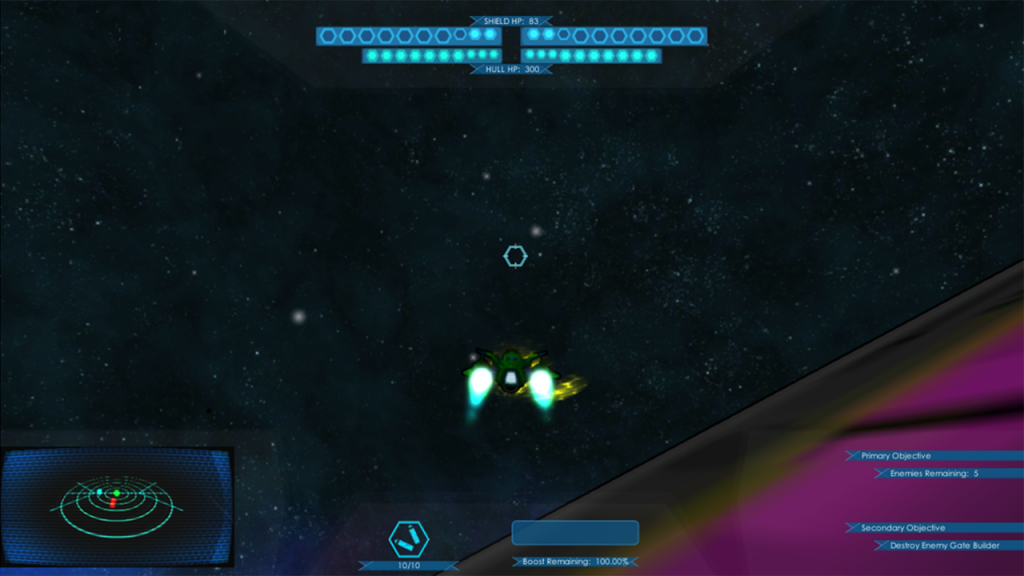 We are delighted to present our near-completed HUD in these screenshots, though we are dying to show off all its bells and whistles during a gameplay video! All that remains to be seen is the finished communication link where you will be contacted by your teammates and others in-game, but you will be seeing more of that very soon.
You Get A Screenshot! You Get A Screenshot! EVERYONE GETS SCREENSHOTS!
Since it has been ages since the previous update, and since we keep referring to screenshots, here are the elusive snaps for you!
And that brings this update to a close, if you want to catch up with us around the web then follow our Twitter account at @yanxengames, and if you have questions then send them in via out Twitter, or via the Kitty Galaxies Greenlight page or Indie.db page and we will try to answer as many as possible.
Sayonara until next time,
Yanxen
(Developers of Kitty Galaxies, fans of Jaffa Cakes)