Hey Everyone, I've finally been able to release KitBit Vela and it's Soundtrack, I apologize for it being late but hopefully the extra time has made the game a little better. I would be very appreciative if you gave it a go and let me know what you think.
You can get:
The Game and Soundtrack Bundle: Itch.io
Just the Game: Haydn780.itch.io
Just the Soundtrack: Haydn780.itch.io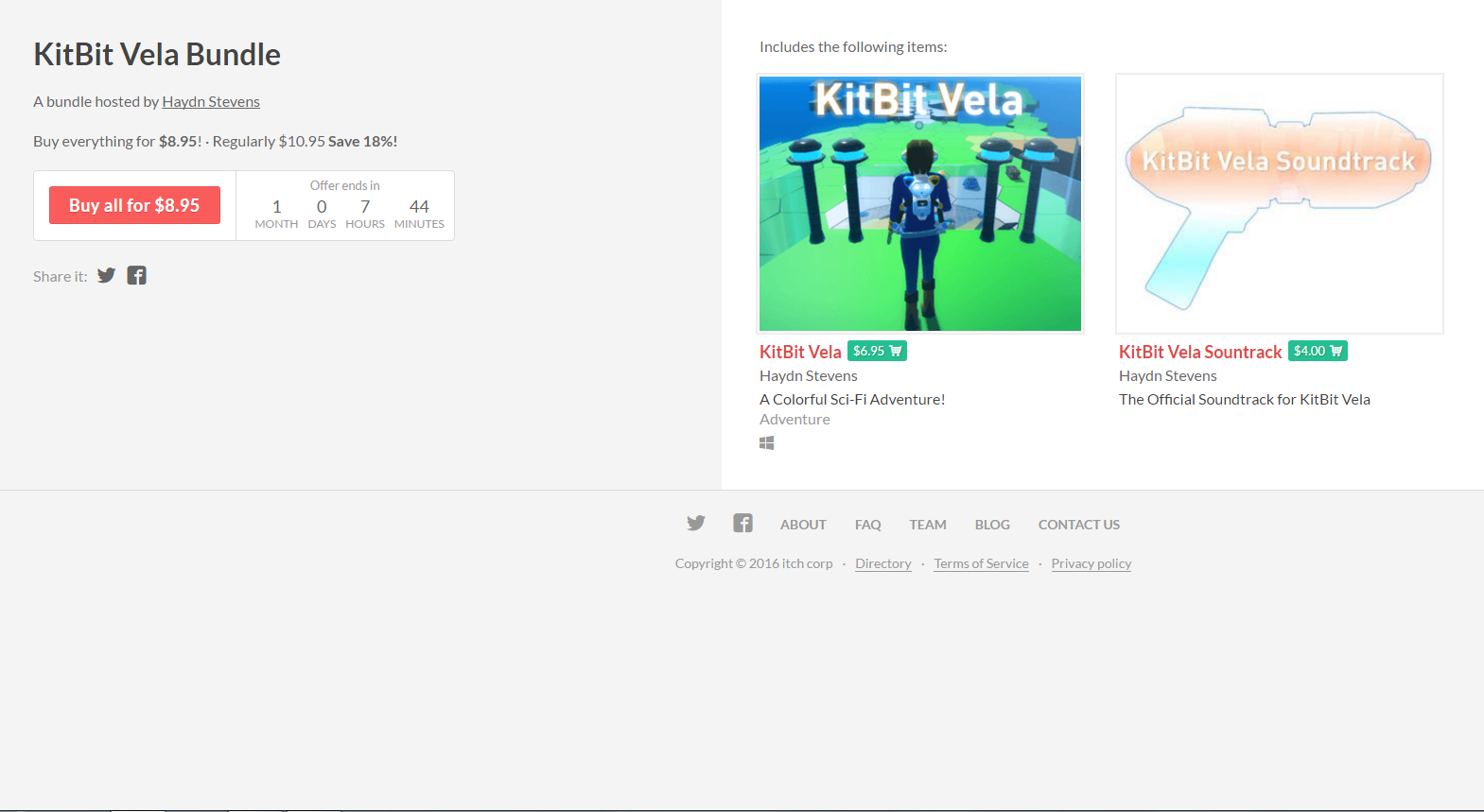 Once again I hope you enjoy the game and feel free to leave feedback.
Have fun gaming!
- Haydn