Hi, Cyfieithydd is here!
Today i'll tell you about Kingdoms map, it's size and nature aspects.
MAP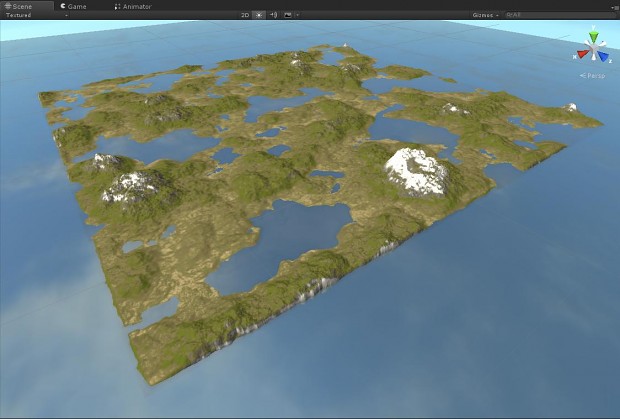 Our map is very big - 30km x 30km. We decided not to generate it every time game starts but to make one map, that will look real. For me it was always very important to have such feeling in every game, that mountains in the distance not only decorations, bit they're here in the game and they're really huge. So, player can explore every corner of the map, NPC can built towns and villages also everywhere they dicided to do it. This week i was working on forests generation and they look pretty nice for this moment. Let's talk about it in details.
FORESTS GENERATION
So, for now there are two forests zones that can be generated in game:
As you can see, i've added some details such bushes and grass. Cypres, oaks, pines, mapples, lindens - all these trees can be found in game.
But, nature generation wasn't main thing i was working on. Till this moment i've been searching for good pathfinding system for NPCs, that could match my goals. Map is huge, so Unity NavMeshes are useful in my case and i was looking for alternatives. NPCs behaviour and AI are very important, so all must be done well.
Besides, i've made some scetches with fight-system and new ideas about it. If i could vizualize it well, you'll see it next time.
So, that's it for now, write your comments, your support gives huge inspiration to move on, thaks for that. Also, don't forget that we're still looking for artists/modellers/animators and composers.
Bye ans see you next time.