King of Battle, an exciting new blend of tower defense and idle castle city building, is now available free-to-play on Kongregate. The game is now live at King of Battle on Kongregate.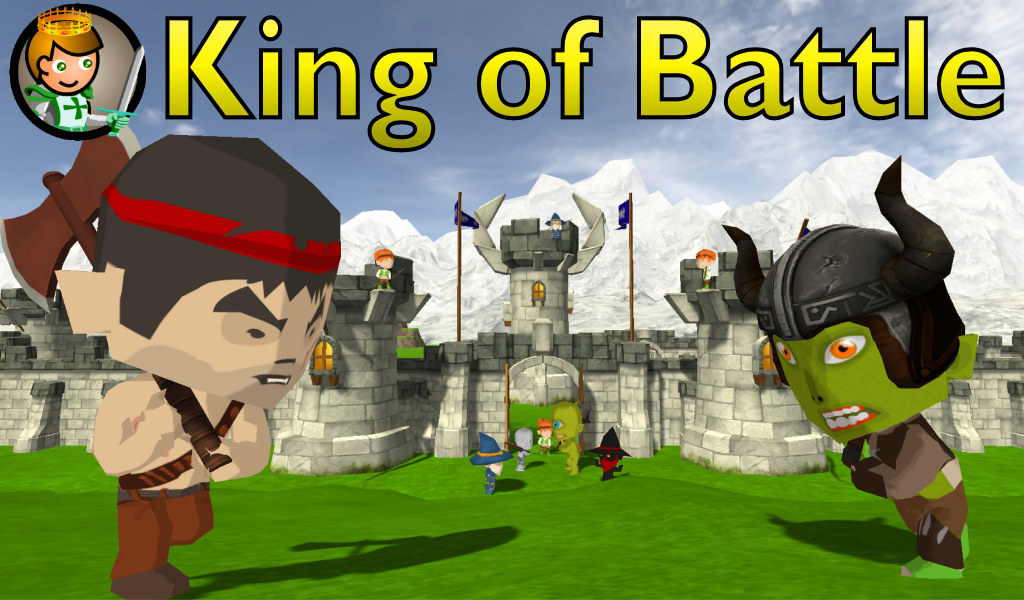 Developed by indie studio Coded Velocity, Inc., this new title features an expansive combat system with four classes of soldiers: barbarians, archers, knights, and wizards. They battle to reclaim conquered lands against ogres, goblins, golems, and powerful dark wizards. In addition to real-time tower defense battles, the game features a growing castle city with expanding buildings and hundreds of upgrades.
Train soldiers and battle to expand your castle city as you lead a rugged band of settlers to recapture lands stolen by ogres, goblins, and dark wizards. Make a ton of money and become a powerful king in this evolving 3D game.