That helghast Helmet replica looks nice.
It also contains an Art Book.
A Voucher.
Cloak Marksman Action Figure.
Killzone 3 Game....Really?
And apparently the voucher is a super voucher.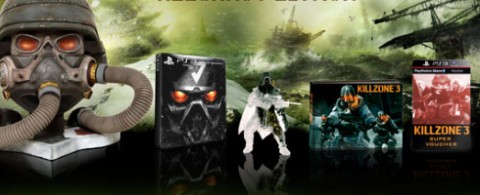 They also have a special edition witch in most cases is a hard metal copy of the game with that super voucher.