Want a chance to play the game?
We will be at the Tampa Bay Comic Con at the end of the week.
hey guys you asked for more gameplay so here it is, while Kill Bugs Dead is still in alpha and we are still about a year out from release, we are currently developing 5 unique looking areas,
each area with multiple story missions
unique bugs
combat experiences
unique puzzels
limitless random calls
many different kinds of challenges
all of this works together to equal hours of gameplay time and solving the mystery behind the city of Nexius. It takes hundreds of hours between (myself Joshua Czariki the programer) and (Christopher Mathes the artist) to turn our concepts into reality, we work hard and want to make each area look and play flawless, before we show it off, so just a quick look here is the origional concept of the area in the gameplay above (code name "THE CAVE")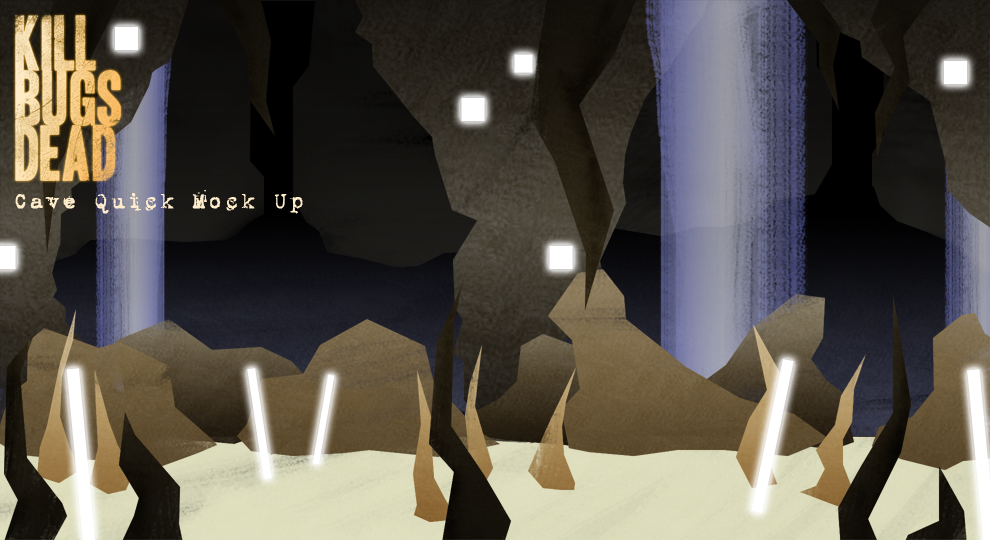 Like what you see, be sure to check out our Steam Greenlight page and help us get Greenlit.
Be sure to check out our Kickstarter and reserve your copy for launch and check out some of our other awesome rewards for backing our project.
As our Campaign goes on we want to share more and more about the game, from concept art to more gameplay and bugs.
So here is a sneek peak at one of our early concepts of the first area in the game.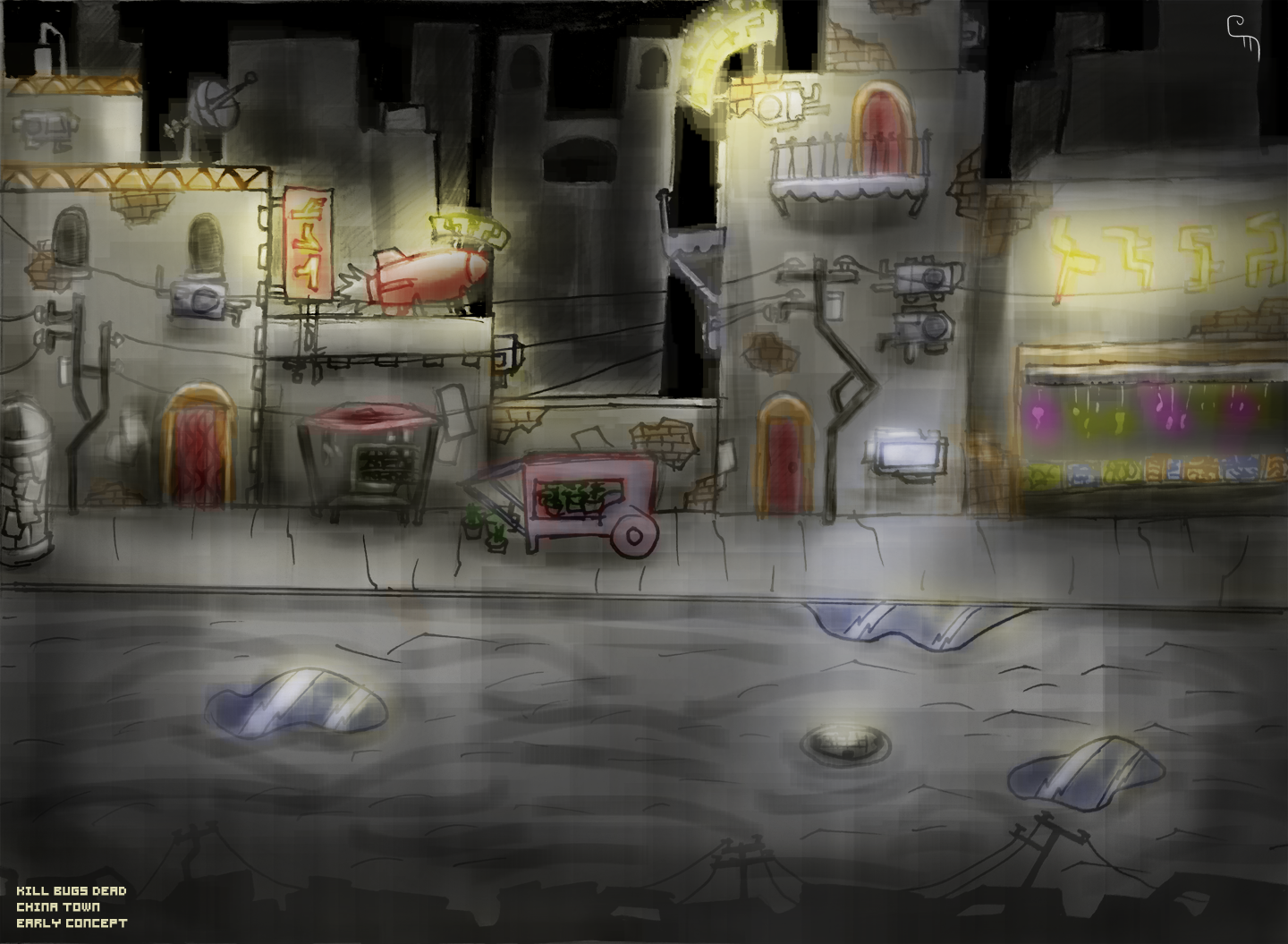 If you missed what kill Bugs Dead is about check out our Reveal trailer.
We thank you for all your support, and with your help we can be Greenlit and reach our Kickstarter goal.
;)