On Kickstarter in November
We finally decided to go on Kickstarter with our game "The Quest Giver". We are very excited and hope we can excite you too. There will be great rewards to be had, both the physical and the digital kind. The campaign will start in the beginning of November (the exact date will be announced soon).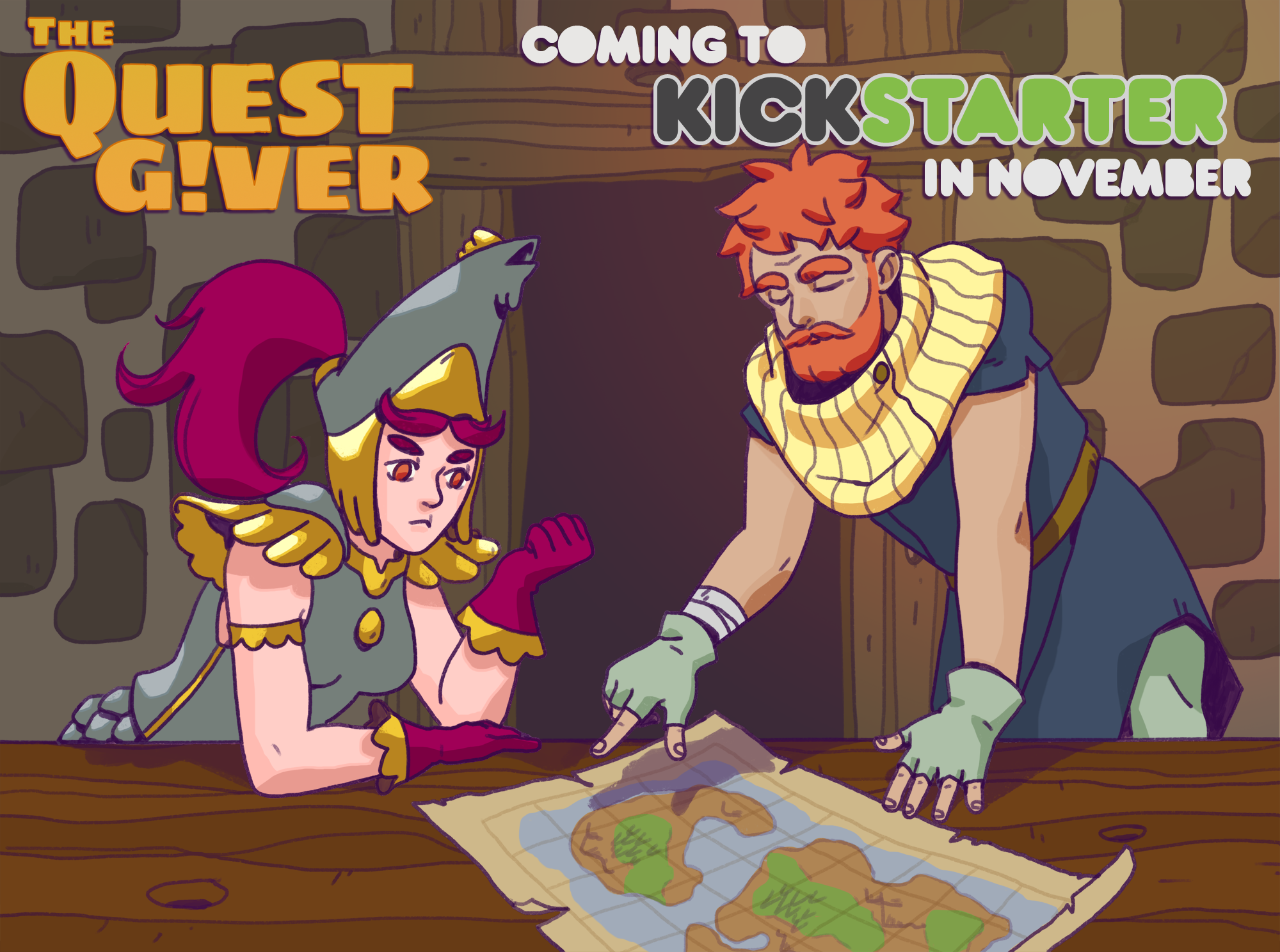 If you're interested, save date or write it in your quest log. We hope to see you there.