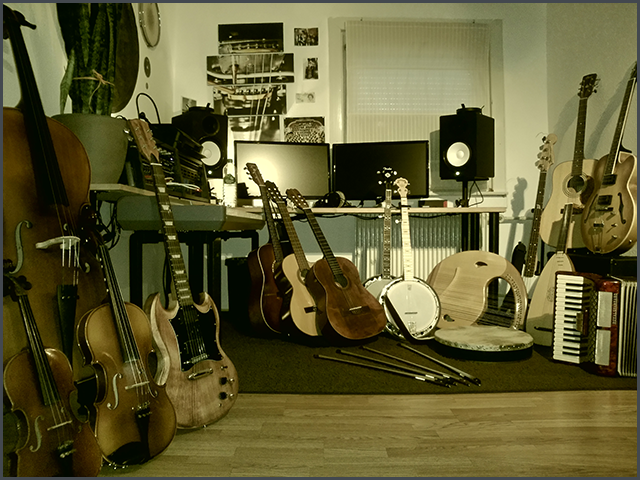 Music
Music is one of the best tools available to create a certain atmosphere or a feeling. We want the player to feel heroic - but in a cinematic way. The music will lift up the action of the game into something that feels both more real and more cinematic/epic at the same time. Every random siege or tournament can be something that stays with you for a long time as the music helps craft a narrative for the chaos of battle, making those events into stories you remember well.
The OST is based on "the Lay of Hildebrand", a 9th century text telling the struggle of an old warrior in a changed world, something we feel fits perfectly with the world of Melee: Battlegrounds. It will be loud, it will be quiet, melodic, beautiful, ugly, brutal and gentle - the perfect accompaniment to the game itself.
The music is composed and produced by Simon Schütt.
Sound
All sound is recorded on locations ranging from ambiance in the Norwegian mountains to visiting medieval reenactment events. We want the sound to immerse you as well, to hear what kind of armor you're wearing when it's raining, if it's linen, leather or mail. For weapons and armors our resident sound wizard Glenn Goa has a large collection of medieval weapons, so when you hear the sounds of a longsword they're actually recorded from an actual real life longsword. Not just the weapons have had their sounds recorded from real life counterparts but the siege engines too has been recorded from actual real life built siege machines, on location (movie props, but they're movable).