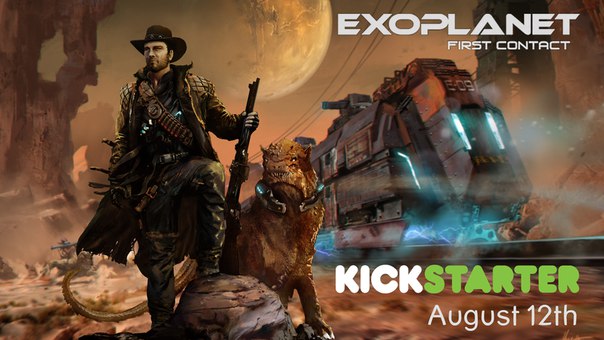 Hello there! We didn't post anything here for a long time. But we were working hard and now we are ready to show you the progress we have — and that's a lot of updates after 12th of August! During all the 30 days of campaign we are going to entertain you with new concept arts, videos, lore articles and much more. Don't miss it! Also we would be greatful for every pledge. It's really important.
Here is a teaser to our Kickstarter video. Tell us what do you think. You can check the full version later on Kickstarter.
Exoplanet: First Contact is a single-player, story driven action-RPG set in a space western universe, where real and fictional technologies meet the cruel and unforgiving, yet romantic reality of the Wild West exploration and development. You are playing as Jack Sharp, a daring adventurer, stranded against his will on a dangerous, wild planet known as K'Tharsis. The former mining outpost where he's taken up residence is now gradually becoming a "ghost colony" as the Antigravium Crystal Rush is over and the inhabitants of this desert world struggle for survival.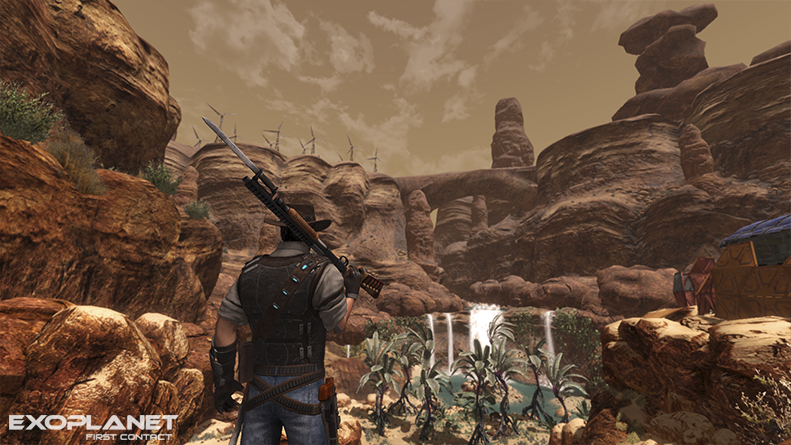 As passionate gamers ourselves, we are greatly inspired by games, movies, and fictional worlds that changed our vision of the RPG-experience. We decided to mix the best of TESIII: Morrowind, Gothic, Fallout, the Firefly TV-series, and Dune universe together – these are the main ingredients that define the setting and the gameplay or rather the "feeling" of the game we are making. However, nostalgia alone is not a good foundation for a new universe. That is why we season Exoplanet: First Contact with some modern technology and our hard-core game design.
We hope you will like the result as much as we do!
We will be greatful for any help! Please tell your friends about us:
Thank you!