It has been a while since the last time we updated but I can assure you all that it is because we have been hard at work getting everything ready; like the latest versions of the Grapple Knight demo available to download here.
With the debut of Australian Kickstarter Campaigns going live on the 13th of November, a few days ago we launched our very own campaign for Grapple Knight and we have gotten off to an amazing start, we are quite surprised by the rewards that are turning out to be community favourites.
What will you get?
Below is a simple chart breakdown of what you can expect to receive from our various digital and physical reward levels, which one is your favourite?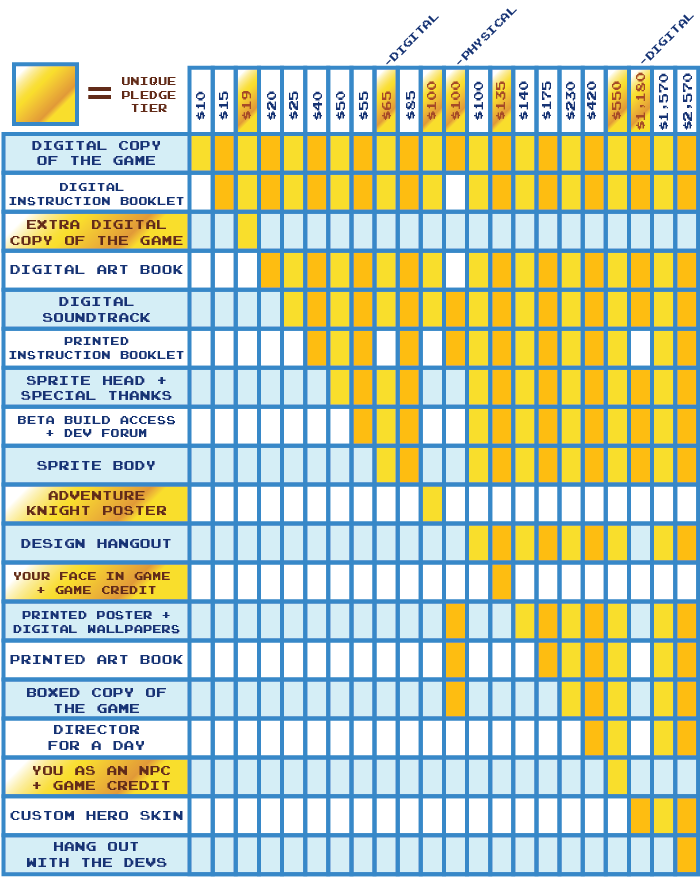 Beyond the Goal
In the event that we go above and beyond our target goal we have an array of exciting stretch goals planned to keep funding incentives alive and just to add a little bit of mystery we have quite a few stretch goals that we have yet to announce.
Below you can have a peek at the amazing graphic we have prepared to help illustrate the funding journey. How deep into the tower do you think we will be able to get?