In February we got the confirmation that Ogardonix Is approved developer for Nintendo Wii U, this is why Ralin - Dwarf Wars will not only be developed for MAC and PC but also for the Wii U Platform. We are working on special Features for this community and checking on the possibilities we have with the Nintendo Package.
And Now our Campain for Ralin - Dwarf Wars is finally LIVE on Kickstarter. Find the Kickstarter Link here : www.ralingame.com
You can find our awesome Promo Video here :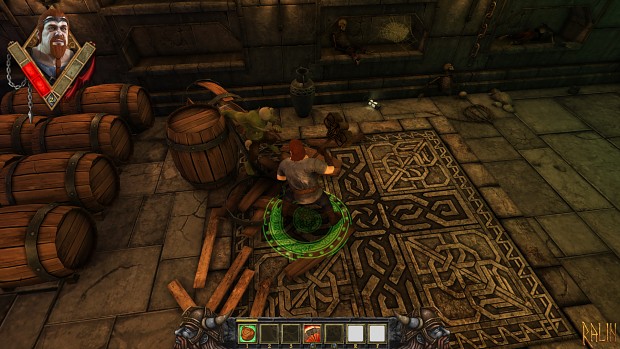 These are awesome first months of a Year. So much happened, and our Project was able to come forward in big steps.Back for us under www.ralingame.comWe put a lot of tought into the Rewards of the Campain, You can check them here:

We also have tought it would be an awesome Idea to have some Add-Ons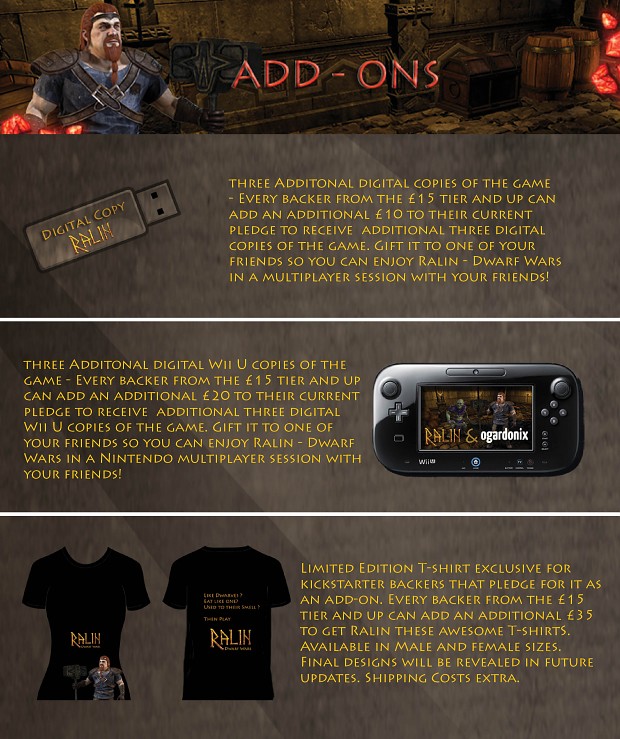 I am sure our IndieDB Community already knows everything about Ralin - Dwarf Wars.
In Case you don´t here I will write a short description of our awesome Dwarf Game:

We are sharing here with you some exclusive snippets of our Interviews we gave the press for our Kickstarter Campain :
"At Ogadonix Studios, we are gamers who want to craft unforgettable experiences for our players." said Christian Biever, lead programmer at Ogadonix Studios, "Ralin: Dwarf Wars earned Greenlight status in 5 days, we are confidently optimistic, that with the support and wonderful feedback of our community, we will be able to rock Kickstarter and make our game happen."
Why should gamers back your game?
We are gamers who want to craft unforgettable experiences for our players. We deliver high quality Graphics and awesome gameplay, and we are in constant contact with our Community. We are listening to their Ideas and improvements. High quality graphics with lots of charming details are one of the many things that make our game unique. The Community driven Story will further improve the athmosphere and richness of the Universe.

We also want to share the very first Kickstarter articles online with you :