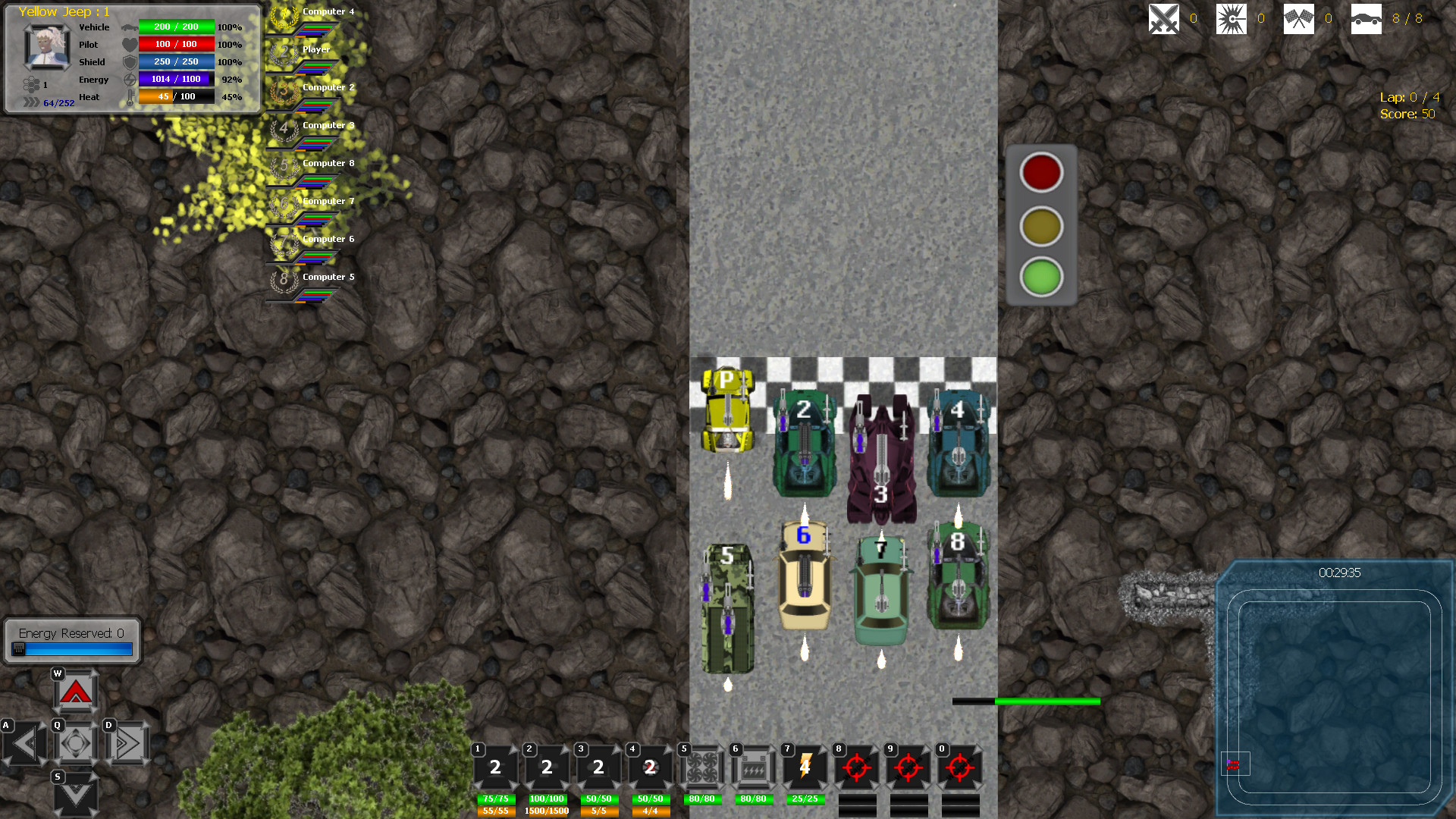 English version :
Alicestare SARL begins a campaign of Kickstart funding after more than a year of development for his game WheelsFighter.
Kickstarter link
The game has a need to evolve and improve with an special effort with its graphics and artwork level and also the sound and music. Because these are areas were we are still in a learning process.
We started the project with XNA and since we migrated to Monogame Technologies to be able to offer different hardware platform such as Windows, Linux, Mac, and iPhone Androide and Xbox for our Game.
In addition, the forum is available on our Website we will be listening to your comments and suggestions and we could have interactive sessions together.
A demo is available for Windows only for now. A automatic update system is included with the game for upgrading without re-installing new update.
A first update will be soon available to explore other parts of the gameplay as the critical blow and other superb features.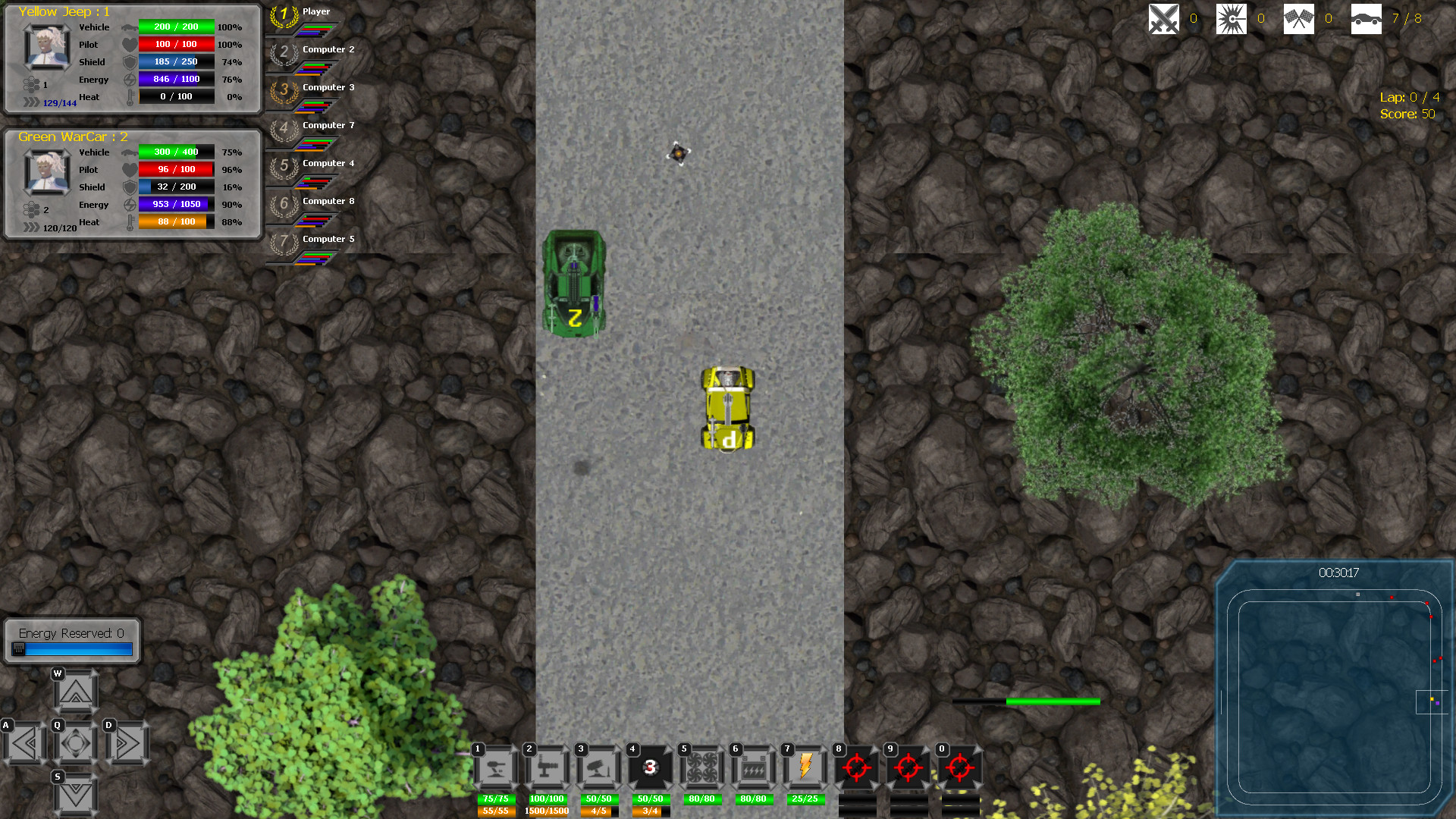 Download : Direct Download and Website page download
Forum : Here
Website : Here
The dev team wheelsFighter wish you lots of fun for the discovery of this new exciting Game.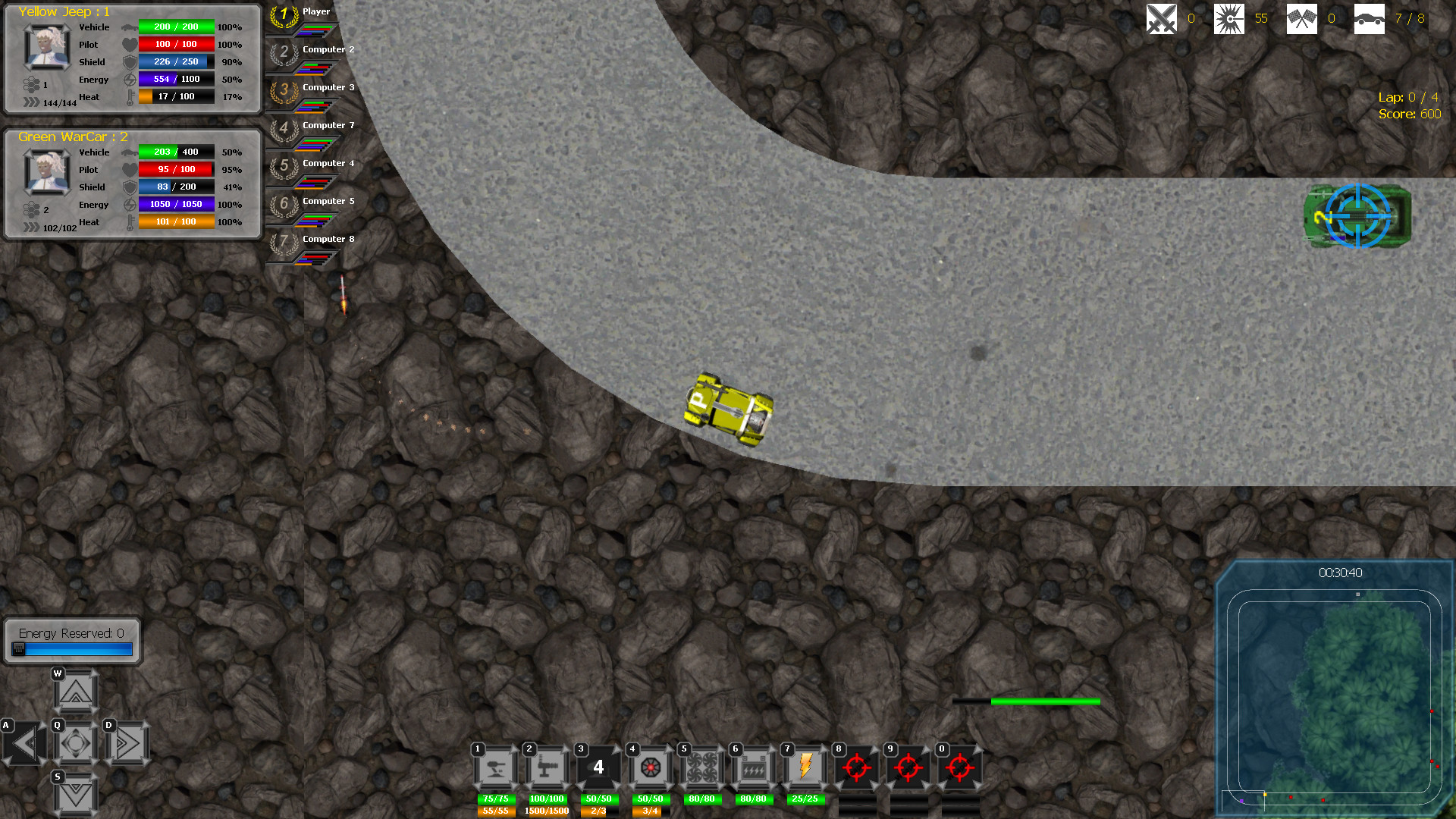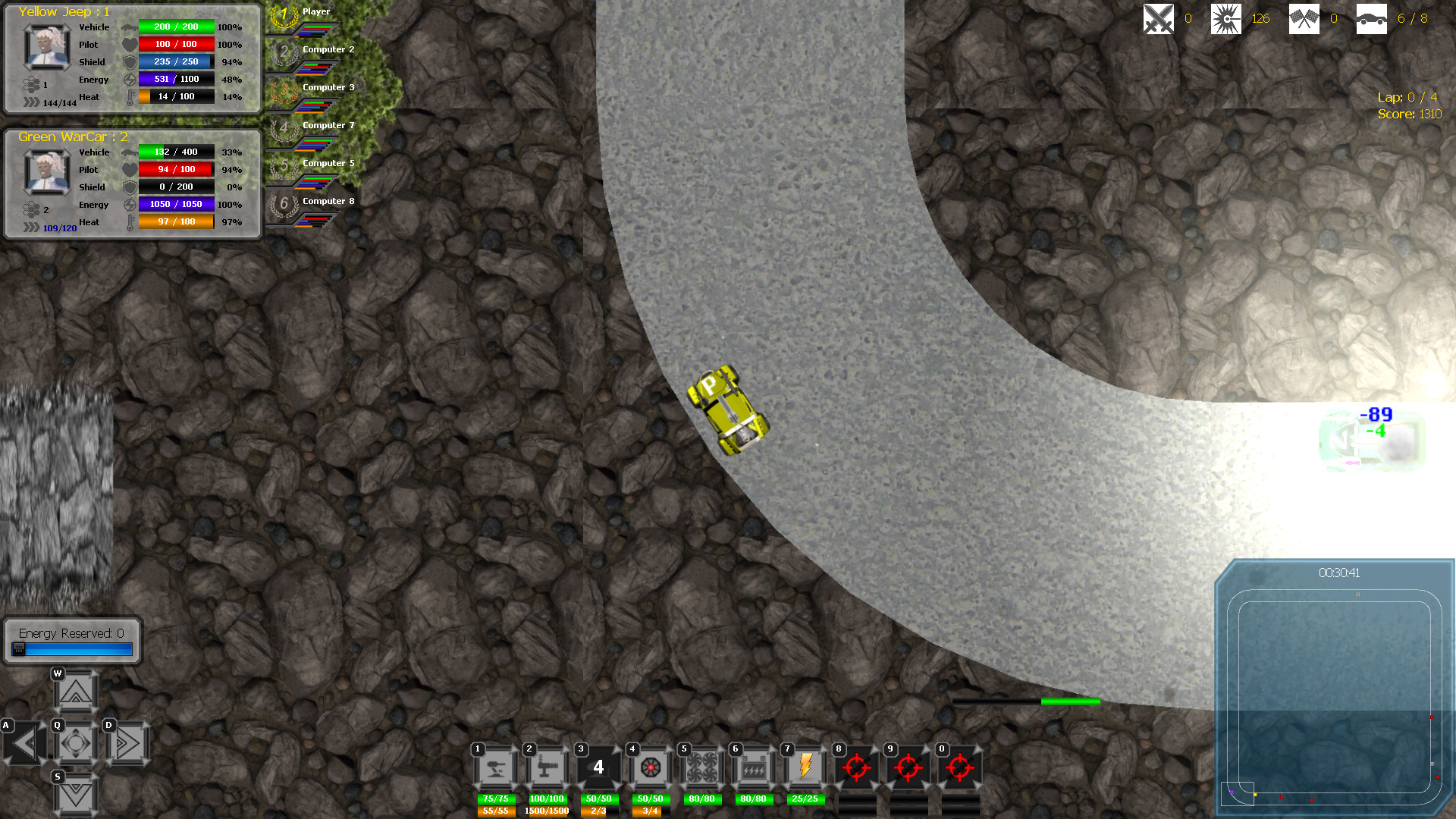 French version / Version francaise :
Alicestare SARL commence une campagne de Financement Kickstarter après plus d'une année de développement pour son jeu WheelsFighter.
Page du projet Kickstarter
Le jeux a un besoin d'évoluer principalement au niveau graphique ainsi qu'au niveau du son et de la musique, car ce sont des domaines ont nous débutons.
Nous avons commencé le projet avec XNA et depuis nous avons migré vers la technologie Monogame pour ainsi pouvoir offrir le jeux sur différente plateforme hardware telle que windows, Linux, Mac, Androide et Iphone ainsi que XBox.
De plus, le forum est disponible sur notre site web ou nous serons à l'écoute de vos remarques et suggestions.
Une démo est aussi disponible depuis quelques jours uniquement pour Windows pour l'instant.
Un système de mise à jour automatique est inclus avec le jeu pour l'installation de nouvelles mise a jour.
Une première mise-à-jour sera prochainement distribuée avec d'autre parties du gameplay comme les coup critiques ainsi que d'autres superbes fonctionnalités.
Download direct : Ici et page principale de download : Ici
Adresse du forum : Ici
Adresse du site web : Ici
L'équipe développement de WheelsFighter vous souhaite beaucoup de plaisir pour la découverte de ce nouveau jeu.