Lock and Load! It's time to Kick Ass! Grab your machinegun, flamethrower, rocket launcher and grenades - the Kick Ass Commandos demo is available for FREE on Steam!
Download the demo here --> Store.steampowered.com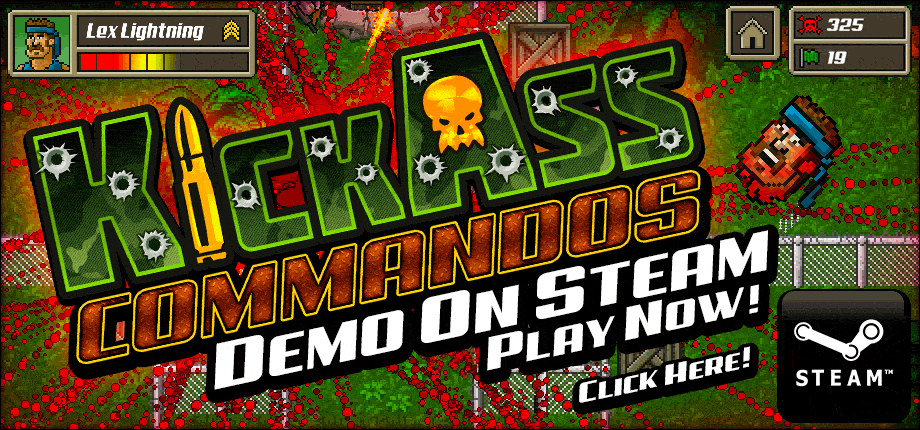 We are still working on the full version of the game, but have released the demo so players can check it out and give us their feedback. We want to make it the best game we can so any feedback and support is welcome.
Please visit our website for more info!