Hello everyone,
Keatz The Lonely Bird is currently under development and it will be released on Steam soon. I have been working on this game for about 11 months and here is the very first update to show what I have done so far.
Story
Keatz The Lonely Bird is a 2D action platformer based on the story of the lonely bird who has been abandoned by the society. Not only that, the Government of the bird country "Heavens" decided to eliminate all the flightless birds residing there. Keatz, alone, have decided to start a journey against the corruptions and social evils and also against the dumb decisions made by the Heavens Government. He wanted to make a room for himself when everything was falling apart. One day, he came across another flightless bird who soon became his friend and a part of his life. His life changed for a few days but did not last long, unfortunately.
Trailer
The trailer shown above is a bit old. However, I will make sure to release a new trailer as soon as some features are introduced.
Here are some features which has been introduced in the game:
1. Added Parallax Motion effect:
Parallax motion effect is a really important feature for a platform game. I have finally introduced this feature to make it look as realistic as possible.
Here is an example of Parallax effect in Keatz The Lonely Bird game: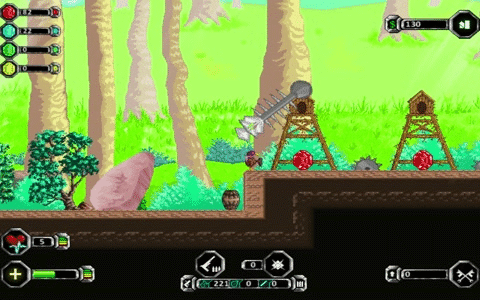 2. Added some great features including different weapon modes and different kinds of enemies including turrets.
For example, here is a water turret which shoots at the player with Missile launcher. However, the player is also equipped with the same weapon to fight back. The gif image is demonstrated below: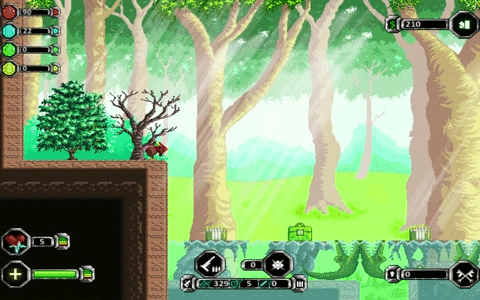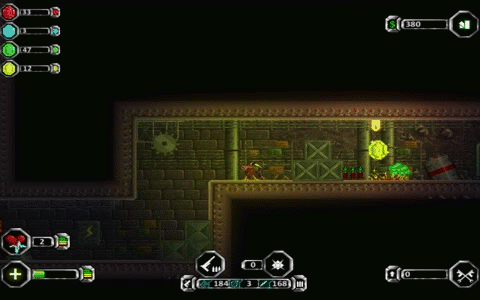 Another gif which shows a robot chasing the player.
3. Introducing more cut-scenes and dialogues.
This is one of the great features of the game which is worth mentioning here. The items collected can also be used in future whenever required. However, there is a direct connection between the collected items and the story. In some cases, the items can be used by the player to progress accordingly.
Here is a cut-scene shown below: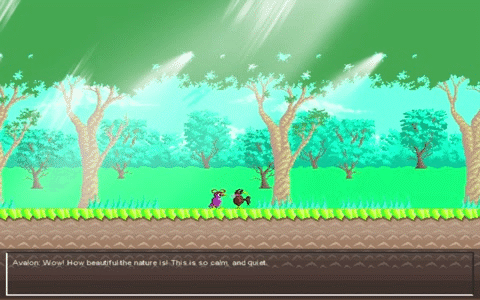 The gif image shown above presents two main characters of the game,
Keatz, the player and his best friend, Avalon.
Future plan:
1. Introduce more cut-scenes.
2. Add more special items and more achievements.
3. Introduce more enemies, turrets etc.
4. More deadly traps and there will be two different modes of difficulty instead of one.
If you are interested in this game you can read more about it on my official website here: Amaxang-games.com
Thank you for reading this article! Stay tuned for updates. Please feel free to post your comments below. I will get back to you as soon as I can.