Today is 10 Years since I joined ModDB

From knowing nothing to become one of the highest-ranked ones

Today it is exactly 10 years since I joined ModDB for the first time, why did I join ModDB in the first place you ask? Because of the mod's of course and the first one I had my eyes on was " Third Age - Total War " Well, you don't need to be a member to get mod's but I had no idea how to install it and the only way to speak with others was to join the website and to become a member to ask around since there is a limit for what "Guest" members can do. And yes I am a huge fan when it comes to Lord of the rings.

First, one I become friends with was "Legolose" he taught me everything I needed to know how to install the Third Age mod, after that, I didn't have any other reasons left to stay before I saw more was coming for this mod when it comes to patches and new versions of the mod and yeah I did comment a lot of "When will the next part come out?" or "Do anyone knows when the next release comes out?" Yes, I was that guy back then, but I was so excited since this was the closes I got a Lord of the rings total war.

After one and a half years later for almost not been here, I discovered groups.
I didn't know there were social groups, I thought ModDB was just about Mods. That's when I started to get attached to the website since ModDB has more to offer than I knew about. Not only am I a lord of the rings fan but also an Anime fan. I didn't know what anime was before I was 17 years old almost 4 months before I found this group in December 2011.

And at the same time, I joined many other groups as well.
It's literary become fun to be here, making new friends, learning new things, started to add images and videos. Since I kept myself updated about games and got way too many PM folks asking me about this I started to make news about games in May 2012 " Call of Duty: Black Ops 2 " got many views and comments both good and bad, but there is no good or bad comes when it comes to games, they just say what they think and mean about the game. For me, it was way better to see what others think about it than getting nothing at all.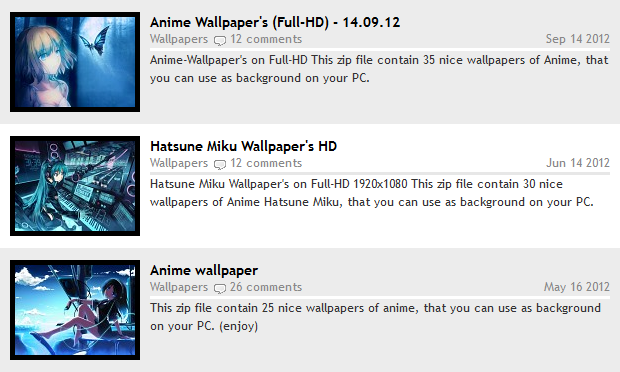 I also started to share Anime wallpapers at that time too.
I don't know why I started to share wallpapers at all, but for some reason members loved it, so I kept it going. At that time wallpapers were really important since it was hard to find around the internet, but today is pretty easy. I also started to share videoes like AMV that everyone could download but that was not allowed and that's when I for the first time made connect with Admins.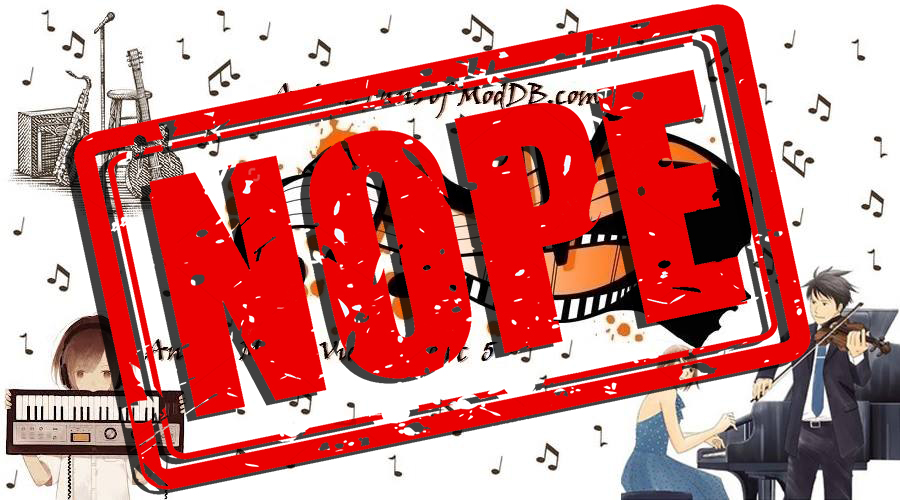 Nothing is scarier than when things disappear on your profile and you get a warning, that's when I really started to put my face in the books of rules hahaha. I was just happy I didn't get banned or kicked out of the website, just a warning for the first time, so only wallpapers after that.

For the very first time, one of my news come on the front page of the website
When I make news about games and sometimes about something else they normally never come on the front page of the website since this website is after all about Mod's, but when I made news about that EA was going to close the multiplayer part for tons of games, this went straight on the front page. EA lost a huge amount of there customers that day.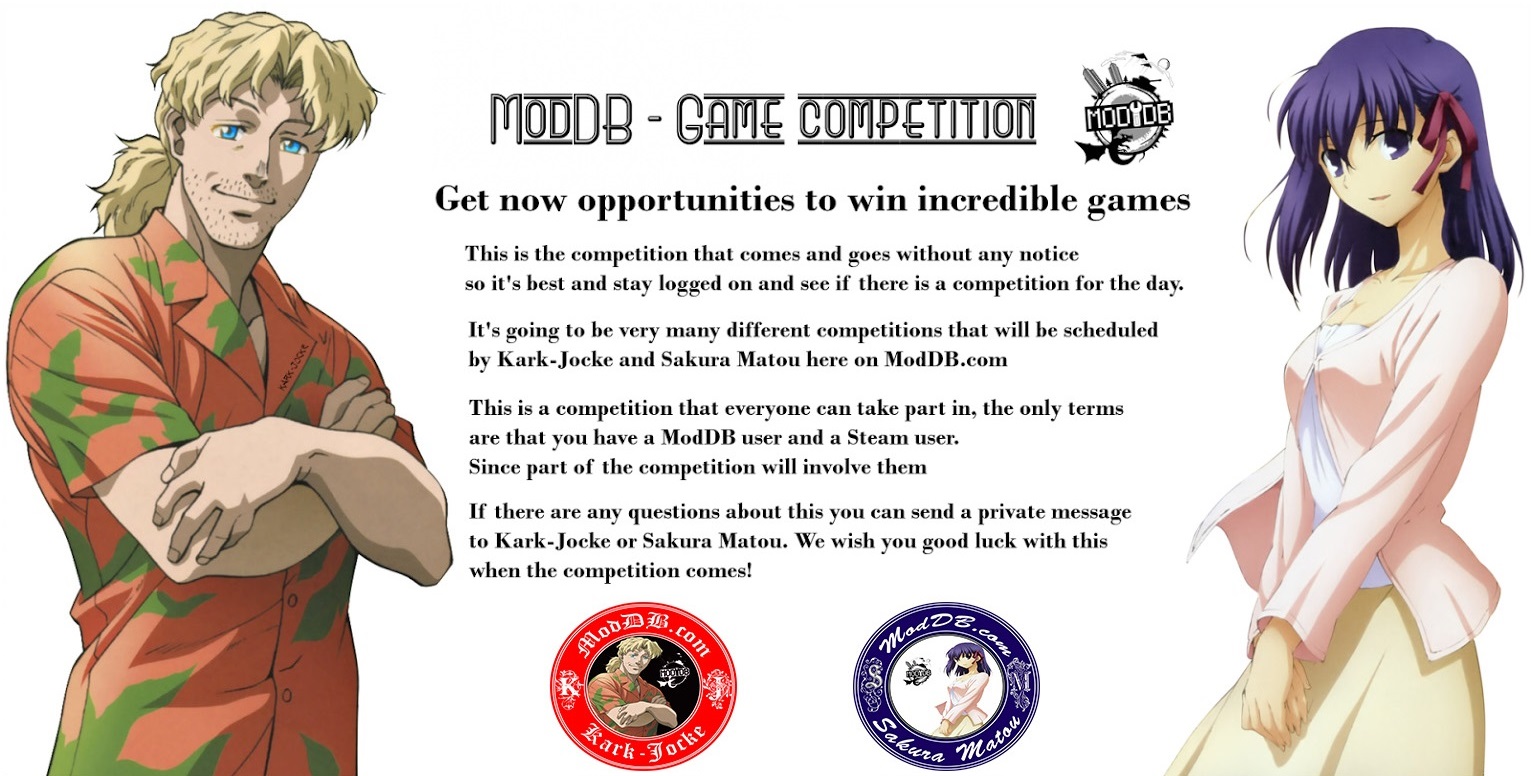 After 2 years of thinking about making contests, a group was finally made
Link Here: K-J Game Competition
After making news for the past two years I was thinking about making a group where other members could try to win some games, but my good friend "Sakura Matou" did contest a long time before the group was made, so both I and Sakura started the group on Jun 1, 2014, The group itself was called "K-S Game Competition" at that time, but today it called "K-J Game Competition" after something come up.

The group has been sponsored by:
Sakura Matou
-
Ori`verda
And after "Steam" made it so hard for me to give out games after 2018 and I had to make new choices I also stopped giving out contests, but I want to start it up again, but after seeing so many changes in the past it made it so difficult even for me to start something like this over again.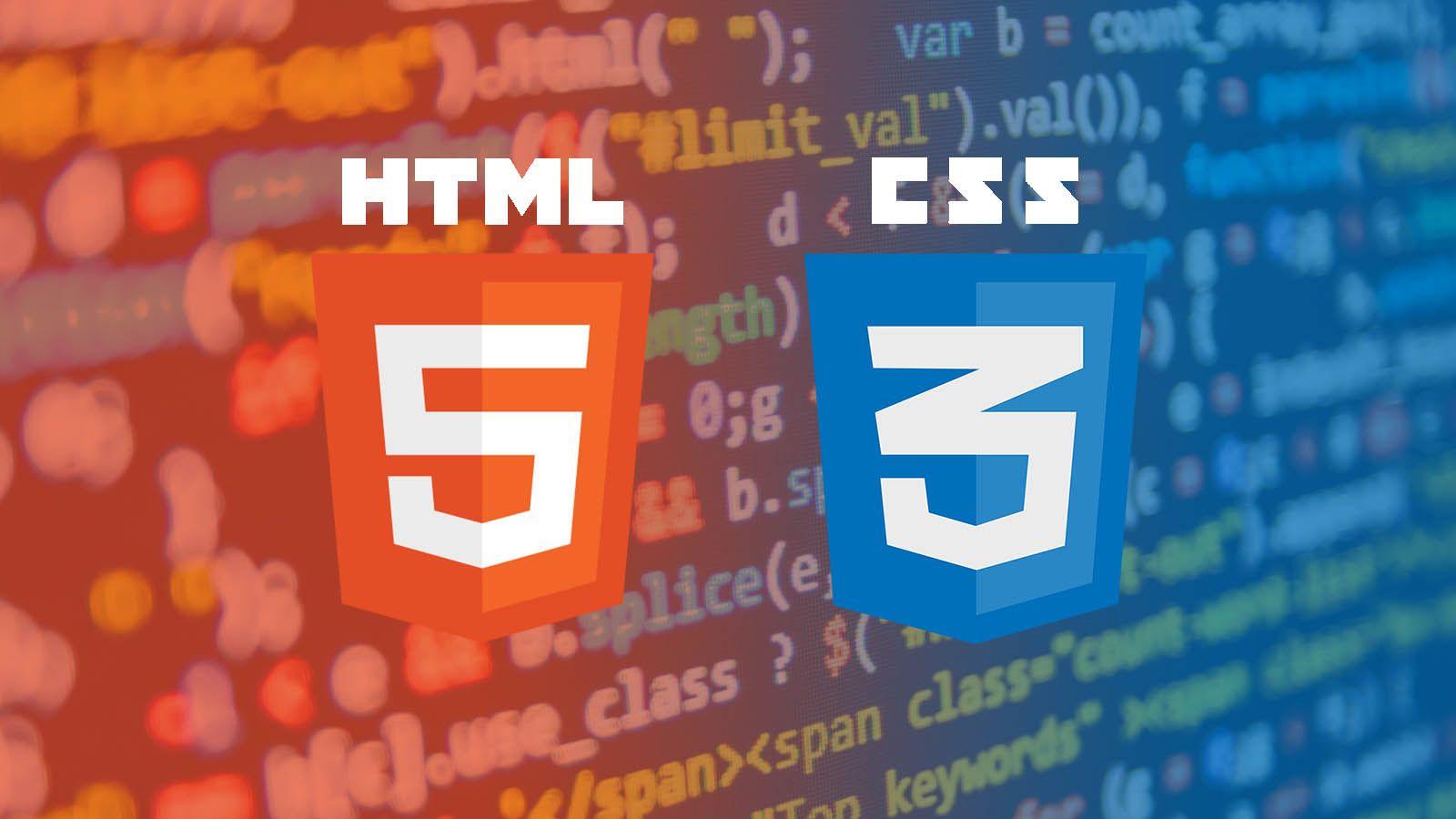 For some reason, I could never figure out how in the world some of the members manage to make backgrounds on their profile or how to make a video from like YouTube to autoplay themself when someone visits your profile and since my English part was absolutely horribly bad in 2013 I had one friend called "CaptainRegor" that also speak Norwegian and later on in 2014 after been educated in ICT I finally manage it to work and thereafter made tutorials how you can get it to work as well for your profile.
It comes a few times to time been asked for help and make wallpapers for a few profiles since I worked with Photoshop I didn't mind doing that, or me that become like a job for me on the website. I'm still working on it today in my free time when I can.

The Time I was speedless
Scott Reismanis - The founder of DBolical and creator of ModDB, IndieDB, and SlideDB.

INtense! also known as Scott Reismanis one day made a blog about me "Member feature: Kark-Jocke" that made me speedless and also made me cry that day, I'm not going to deny I did since I this was the highest honored I ever received that day.
Even I knew so many others deserve it way more than me that day, is the first time for me to be really recognized by others after been working with different things those 3 years.

The biggest challenges I have had
When it comes to the ModDB itself the biggest part of the website is the members and comments, I do wonder many times when someone is fighting like crazy in here and many times for the wrong reasons. When some make a comment is totally up to you how to look at it if it's good or bad. I got tons of comments like "I hate you, leave this place" or "You're the worst member here" without a reason to it.
Normally when someone types this kind of thing here there always a reason for it, no matter what, there is always a reason for it. It can be just because they just want to see your reaction, it can be that they mean it, or say it because they are hurt and take it out on someone else. The point of the view from your screen when you read it is that you can't see how it said, well emojis helps.
But when someone comments that's totally against you there is a reason behind it. One of the few reasons why I keep myself calm and not going all out when I see comments I don't like or when you have to decide a side of an argument. For me is better to use a little bit of my time to figure out why instead of starting giving out bad comments myself, for that won't solve anything.
For me, ModDB has been a big part of my life even today I learn something new from the website and everyone that says ModDB is dying is wrong, only because the some of the groups that used to be popular before don't have as many as before are still here and there more focused on the mods, after all, that's what ModDB is about in the first place. And yeah some of my friends are not on the website anymore but I still have contact with some of them on Facebook, Discord, Snap Chat, and Steam.
I'm going to stick her for long as I can, not because I have to, but because I want to. Still working around, update groups, post new images and videoes, and hopefully coming with more gaming news. When I get more time to it. But I want to give out a big thanks for all the admins like TKAzA, feillyne, and of course INtense! and all other admins out there and my friends for holding this website awesome all of these years.