KarBOOM 0.2 introduces online play!
After much work and testing by the Gamestudio community, KarBOOM 0.2.1 is the first stable release of KarBOOM that includes online play. Download it now from KarBOOM's IndieDB downloads page, or if KarBOOM 0.2.1 hasn't been authorised yet, get it right now from KarBOOM's website here.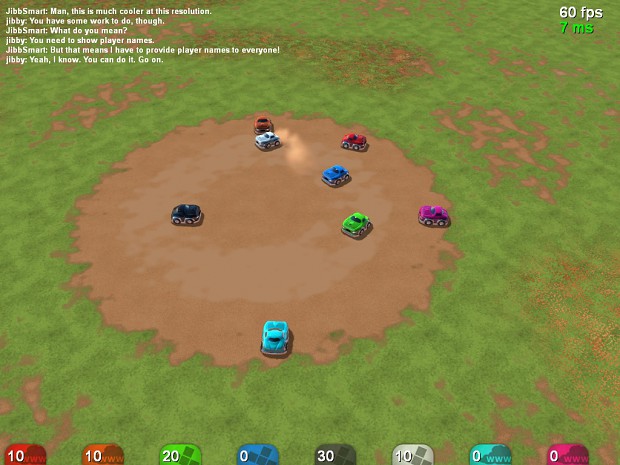 The latest version adds a bunch of offline features as well: two new mutators (boost and thief), full-scene anti-aliasing, more resolution options, as well as some tweaks to some game elements to make it more fun. Check out the readme included in the download for more detailed information.
As always, this version requires no installation, it's small (around 7.5MB), and it's free. Or at least, mostly free:
Offline play continues to be free, and probably always will be. This means you'll always be able to play against others sitting next to you on the same computer, bots, and other offline features that are added in future, without paying a cent.
Online play, on the other hand, requires a premium account. To start, KarBOOM is still small and trying to get a community behind it, so the first 500 accounts created at KarBOOM.net will automatically be upgraded for free. After this, newer users will be required to pay if they want a premium account (which is required for online play). Such an upgrade will start at $5 (US) until a stable version of KarBOOM 0.3 is released and the upgrade cost settles at $10 (US). This is a long way away (as 0.2.x versions will continue to be released with bug-fixes and improvements), and will include a level editor and interactive replay mode.
An account created at KarBOOM.net is used for both the official forum and the game, making it easy to organise games and know who you're playing against. Once the first 500 accounts have been created and they are no longer automatically upgraded for free, non-upgraded accounts will work in the forum but not in the game.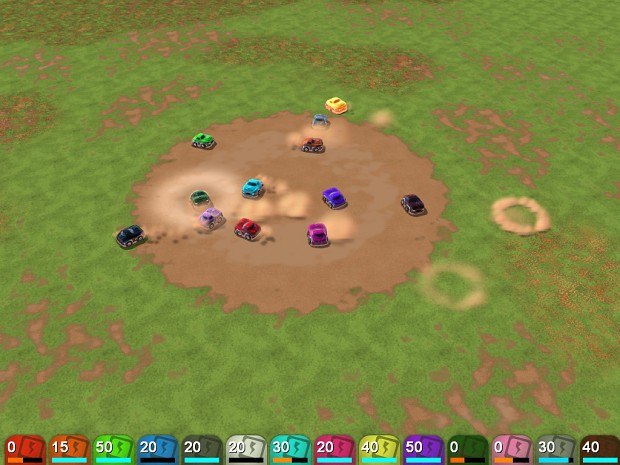 Get involved in the KarBOOM community forums and let me know what you think! Report bugs, give suggestions (whether they're about the website, forum, or the game), or just get to know other KarBOOM players.
EDIT: Here's the current to-do list for the next version of KarBOOM. It's subject to change as suggestions and requests are made, which can be made at the link if you have a KarBOOM account.