Matt Sainsbury was recently nice enough to interview us here at Kactus Games. We talked a bit about the state of mobile games and the trials and tribulations behind development of The Legacy of Barubash.
The Legacy of Barubash is an action RPG with strong story elements currently being developed for Android devices, including the OUYA. (We grabbed a Kickstarter developer kit and are now eagerly awaiting its arrival!)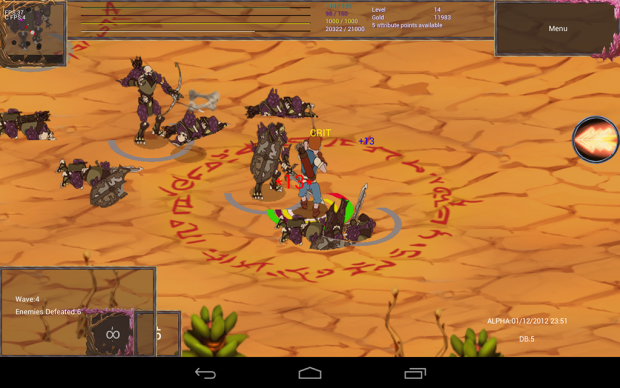 The interview is here on the Digitally Downloaded news site.
The Legacy of Barubash is currently in alpha testing. We hope to move to Beta in early 2013.