K-J Christmas Competition coming now in december!
~ Old christmas competitions are now going to reopen ~

As many of you already know, I have Christmas contest every year here on this website as you can see here from last year " ModDB.com " and now I will give out the good news that there will be contest this year too. But I'm going to reopen old competitions that have been here from before, so you who didn't win last time will now have the opportunity to win them as you can see below this.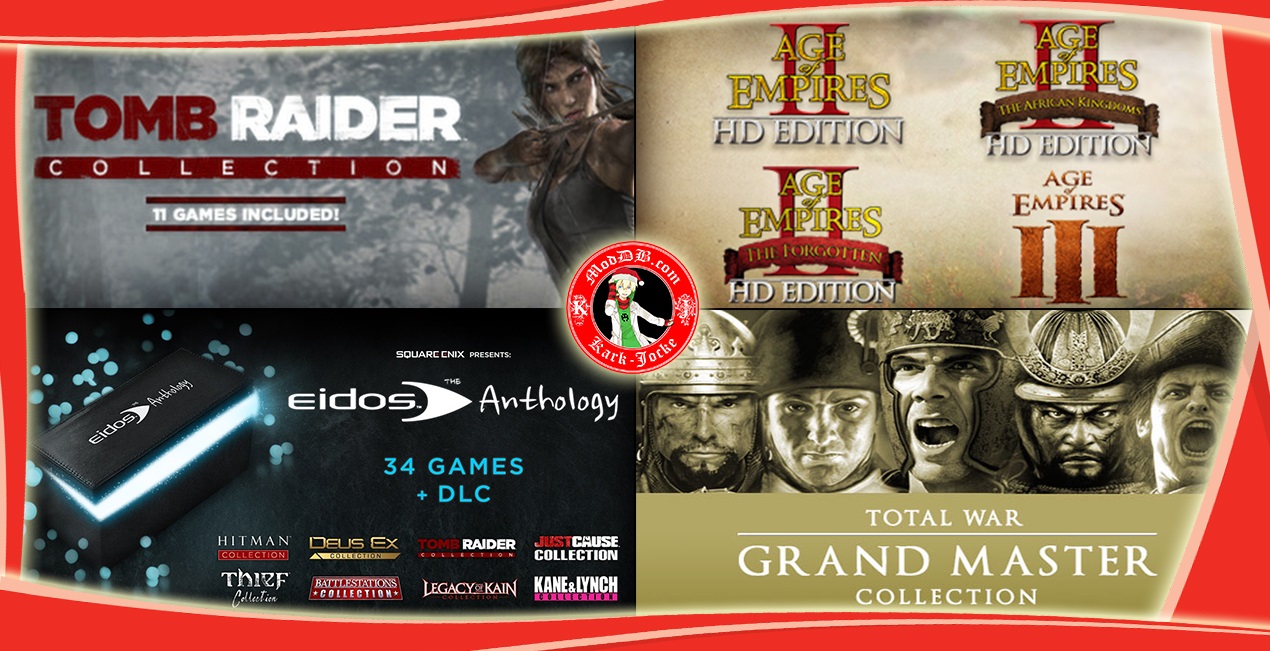 ~ Information about all the contest ~

Press on the name to see more info about the package
With four different contests, where you can have the chance to win "Tomb Raider Collection" in the first week. "Age of Empires Legacy Bundle" in the second week. "Eidos Anthology" in the third week. And the last week, you can win "Total War Grand Master Collection"

All winners will be selected in January 2017, all rules for competitions can you read here " K-J Game Competition - Full Overview " I will put all of the contest on the "K-J Game Competition" group and link the contest article to the game profile as well. This will be the last competition this year so I hope all of you will respect the rules. If this is going to go well. I will consider and continue with this next year. I hope you will enjoy yourselves in this year contest with what I'm given out now.
~ If there are any questions send me a message or comment below ~