The project's been going for quite some time now and usually just post image / video updates but thought I'd add a news update with a little more detail.I originally started out with an aim to learn Cryengine using this as a live project and pretty much continued to expand the map over time mixing elements from the book and the film.As a one man project progress is a little slow with work commitments but I've tried to make the work that has been done as close to a playable state as possible and whenever I can I add new content,most recently I've been working on adding the visitor center restaurant and will eventually add the kitchen.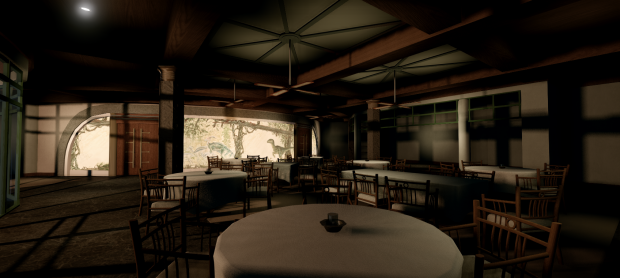 The helipad and waterfall are also taking shape and I'm linking the center area of the park to the helipad area and working on adding detail between and some additional smaller areas.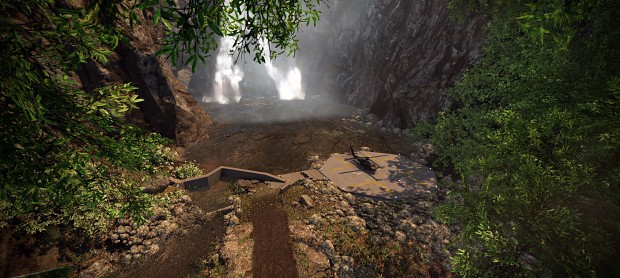 Behind the scenes there's also some work on various sound elements and some small interactive area's such as elevators,triggered fx and elements for the player to explore.My future aim is to work in more gameplay elements (will post a video update when I do) and finish the bulk of this section of the park.