Hi Everyone! As you probably have noticed the progress of MD2 have moved on like never before and that have result in only two missions left to be done! Well, I will take it from the beginning. In the early June I announced several new missions. "An Old Enemy" which is picked from the comic books and tells the story of how a cybernetic Darth Maul survives the duel from Episode 1 and now search vengeance on Obi-Wan. You'll be able to play as either Obi-Wan or Darth Maul at Luke Skywalker's home. In a bonus mission you will take control of Luke himself and fight Maul.
Meanwhile I started to working on some old missions, you remember that I told you there will be some improvements to the missions from V1. For example has the mission - "Battle Of The Heroes" got a completely new map with new scripts. Here are some screens:
By the same time I also announced "Battle Of Geonosis" and "Engage Jango Fett". Both are picked from Episode 2 and tells the stories from the film. I had the opportunity to use Plasmas Geonosis map which is just great and fits perfect in to the mission.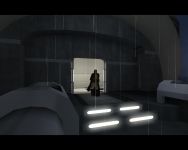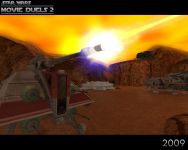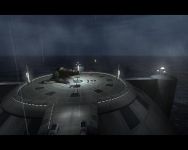 When we reached July we had a small little video released showing up the new menus in MD2. If you haven't seen it yet I suggest you do so now:
But the big update this month must be the Cinematic Trailer which I uploaded only a few weeks ago. It shows up some never seen before ingame footage from the new missions, take a look:
So what is now left to be done before I can let you play this mod? Good question! Well, first off we have these unfinished missions from Episode 3: "Attack On The Jedi Temple" and "Retaking The Jedi Temple". The maps are as good as finished so I only have to put in some nice scripts. Though you should be aware of that they are probably the two biggest missions and therefore it will take a while.
Except from the missions there are some other stuff to be fixed too. Can't tell you everything here but for example I have some more work to do with the Animations and the Challenge have to be done etc. However I hope you have patient and can wait the time I need to finish this mod.
I think that was all for this time. Who know, maybe I will come with a release date next time ;)
//Wector