Hello everyone,
Welcome to the June 2015 update for Project : Limit Release, in this update we will be talking about everything related to our benchmark demo and the new content being developed for the film.
WARNING:
This is a 3D Machinima movie project NOT a game.
(Machinima is a form of animation created using video games or video game engines to render the footage.)
Development News

Over the past 5 months of developing things, we have spent considerable time trying to improve the quality of our content, this being the character models and the script, as the entire project is nothing without both of them.
February

February started off badly, one of the people we highly respect "Monty Oum" passed away due to a medical accident, his sudden passing left a large majority on the internet in shock and we ended up being amongst the people that took the shock to heart, in memory of Monty we dedicated the project to his memory and began to work on our content almost none stop with no sleep for the entire first week of the month, this resulted in us completing our idea for a better quality pilot suit, and also saw us convert over 90 models from the PS2 games AC2 and Another Age to 3d Studio max to use as reference, after this we burned ourselves out and spent the next week and a half recovering from sleep deprivation.
March

March saw us go on a reference trip to the Lake District in the UK, an area that is known for its large lake areas and surrounding hills, we took a camera and got some footage for inspiration for the "Graysland" area of the Armored Core 2 Another Age over world map.
April

April was a rough ride again, we managed to scrape enough money together from birthdays and Christmas to get the original Steel Battalion for the Xbox and its giant controller as a reference item to study cockpit actions for the animation, we spent 3 days recording footage of both the game and the cockpit controller to get an idea of how much movement would be needed to animate characters in a cockpit in 3D. This event was the high point of April as towards the end of it I had a health scare, I found a small lump on my body and instantly thought of the worst, this being because I have had 2 friends who have had cancer, one of them was lucky to survive the other one was not, so I had that diagnosed as fast as possible, while I waited to go in for various tests I could not concentrate on anything for a extended period of time.
May

At the end of April our fears ended as I was told I did not have cancer luckily, so we got back to work again, in May we began to get the character ready to go into the Unreal Engine by lowering its polygon count and texturing it, at the same time we started to get extra reference from things like Armored Core Nexus and the 1/72 Nineball kit for AC1 parts, we also managed to acquire "World Machine" a piece of software that can make terrain, so we used that to import an image of Graysland from AC2AA into the program and began to generate terrain based on the height map details the image gave us.
June

We entered June working again on 3D AC parts, taking the previously converted reference models and using them to give us a base from which we worked off, creating more new models in the process, we also used the "Muscle Tracer" fan game for AC1 MT reference and began to work on the final scenes of the new script again until this update was published.
Community Support

Its been a rough ride, full of delays due to failing hardware on Sandros side which have been slowing us down, and things getting in the way of us progressing, but all the time we have been growing our community and creating what content we can, we have talked to many people about the script and how believable its scenario it is, and people agree that its progressing to be a really interesting movie idea, we have also been interacting with small numbers of the AC community on our private Facebook pages, showing off previews and work in progress over the past 5 months in advance to allow individuals to glimpse at the process, our thoughts and our more personal problems before we published them just so they understand what we are going through while creating the project.
Though the character is the only finalized piece in this update, the character stands alone as a finished product, something we will not go back and edit again as we are now fully happy with the results, Sandro has spent his entire time working day and night, working on it with me providing support, reference, advice and concerns for both it and his health and well being, and the result is what you can see in the video, images and our interactive preview.
The quality will be no lower than the benchmark

The entire project will work to this quality and standard of work, nothing will be any less detailed or lacking in quality, as we want to create something fantastic that fans can be both amazed by and happy with the quality of the project.
Donations

During the the 5 months we have had people donate to us to help us, we have gotten so close to our full funding goal now that we are practically clawing at it with our finger tips, and we have more than 1 "Ninebreaker" now amongst the people that have funded us with others slowly progressing to the very top tier of the funding goals, we thank everyone for their support, especially those who put so much faith in us as we want to do our best, we have said this multiple times, and those who have watched the previous Twitch streams and video content can understand how much effort we are putting into this project, we do not take the support lightly, nor do we take this project as a simply "hobby", and we hope to reach our funding goal this year so that we may progress even faster towards the final deadlines of the project, this also means that when we reach our funding goal the community will get its long joked about shower scene.
Gallery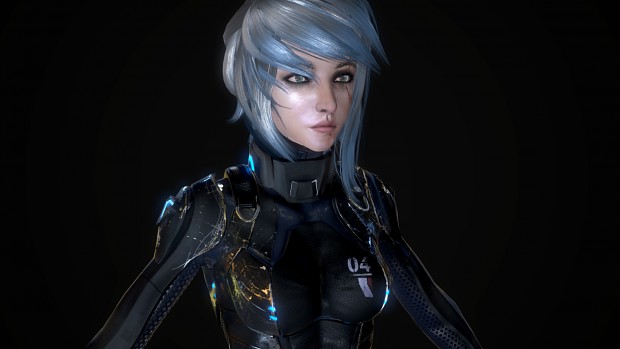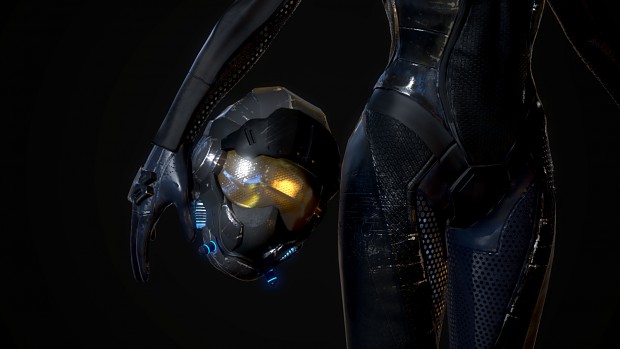 The interactive version of this model can be found at Artstation.com

We thank you for the continued support again as it really helps make the long development process easier to deal with.
See you all next update, and remember you can stay in touch with the project for more frequent updates at facebook.com/limitrelease
- Sandro & David
Limit Release Devs