In the summer time... it's getting hot in game.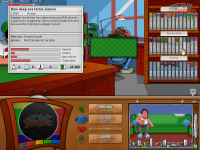 A long time has gone since our last news flash on indieDB but now ... now it is time for a huge (did I say huge? I mean HUGE!) update.
New features: Balancing of adcontracts (new profit - new penalty), improved GFX of datasheets (icons, more overview, more data exposed), begin of custom series production (scripts production is ready), improved AI (now sending trailers and better suiting ads), more realistic behaviour concerning trailer and infomercial broadcast, ad contracts could get limited to specific years, or that other contracts have had been signed X times before. XRated movies now trigger some officials if broadcasted during daytime (penalty and chance to lose your movie licence), more statistic screens, terrorist figures now react to switched room signs, adagency offers restructured, ai now uses the movie auction system, the unemployed is now part of the TV-family... and waaay more things, just check out the commits at our project at github - you missed like 300 of them.
Check it out now and download (Linux, Mac, Windows) it for free (no costs, open source!).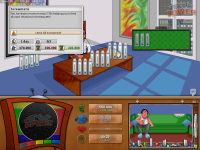 Fighting with a bug? Having a nice idea to incorporate in the game? Drop a comment in our forum. If you are interested in more news about the development of our game, follow us on Twitter or get in contact with us on Facebook.