July was incredibly successful month for our project. We managed to implement some experimental features what were never seen in neither BF2142 nor BF2 and we're hoping that it will bring more dynamic gameplay to BF2142 mod. New throwing motion sensor will stick to any surface and detect enemies, improved animations – enrich the gameplay itself and rocket launchers bring some fine devastation to the battlefield.
Worship the holy ball
We would love to present you completely new gadget to BF2142 universe - the motion sensor aka Motion Ball Grenade. So far it's the first fully functional dynamic radar in both BF2142 and BF2. Find out why it's really worth to worship the holly ball.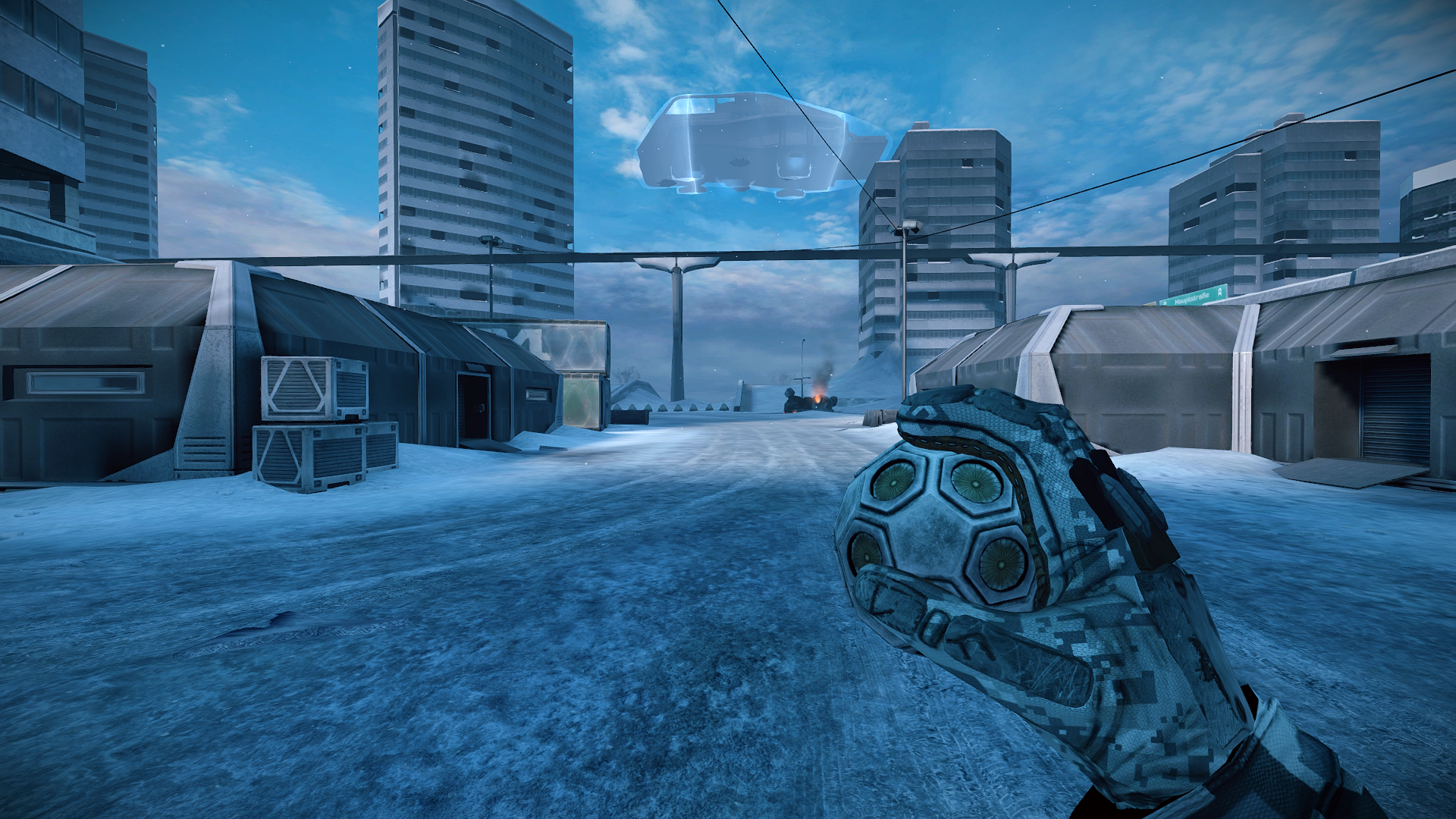 The Motion Ball Grenade is an integral tool for scouting and collecting real-time intelligence, designed for sensing even the slightest twitch of movement! It will scan both infantry and vehicles and show them on your minimap. Never experience that feeling again then sneaky enemy comes from behind and steals your precious dog tag. It replaces frag grenade for recon class (both PAC and EU kits). Perfect choice if you're interested to play stealth and want to know exact foes positions. Gadget also stick to almost any surface (including the vehicles) so you can find interesting ways to use the new gadget. It also comes with snow skin. Model export, animating, coding credits goes to TUERIX.
New animations brings more dynamic guns movement
Our animator and modeller TUERIX managed to find magical to way enhance each weapon's animations to make them feel more natural. That include new animations while weapon owner is moving left/right directions.
Rocket launchers are unique now.
DICE created all the rocket launchers the same just with different skins. This is all different in Project Remaster (well this does not apply to the planned multiplayer version of the mod). We see rocket launchers in new way and we are trying to apply unique stats and functions for each what will influence their conjunction with assault rifles. All launcher animations are done by TUERIX.
Krylov rocket launcher will fire single but the most powerful rocket compared to others.
Scar 11 will have semi-auto rochet launcher with 4, medium velocity rockets.
Voss L rocket launcher will be semi auto and similar to Scar 11's but have only 3 rockets capacity. However Voss rockets will be the fastest as weapon is designed to wipe out masses of enemies very quickly.
Baur rocket launcher will destroy long range targets and be capable of penetrating armor by direct hits very well.
Bofors defense rifle launcher (which is not coming with the first release) will use 5 rockets magazines. The launcher will be full auto and fire all the rockets immediately. This rockets swarm will take least damage compared to others so weapon owner will be forced to keep focused on one target until magazine is empty.
Remastering HUD elements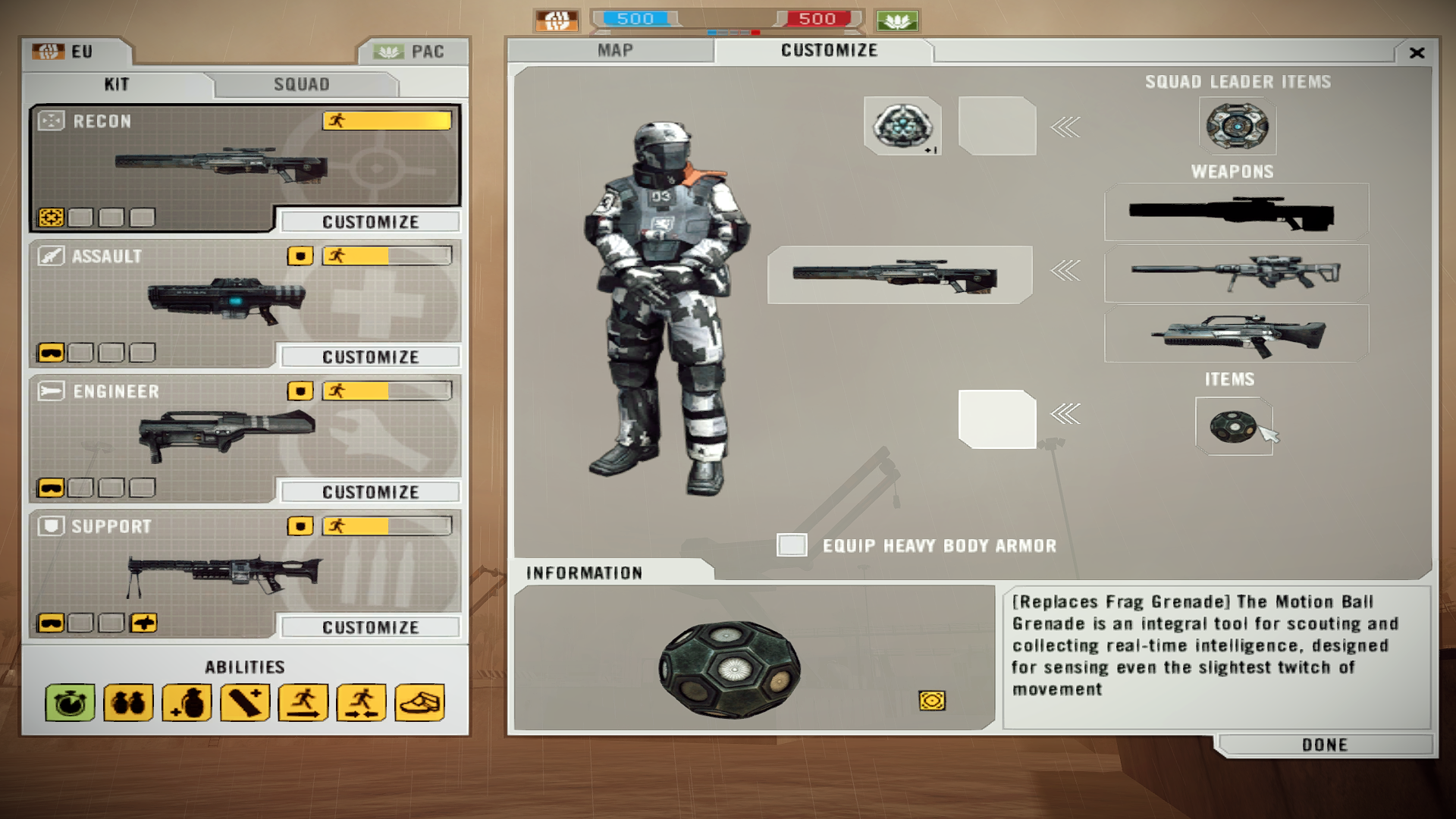 Another task - to rework HUD icons was accepted by Sgt_Prof. We know that even such small, esthetical elements as HUD icons are vital for building a quality image of the project. Previous little .tga icons made by DICE were fine as BF2142 was launched but right now such old game is having not easy time to fit the new generation needs and their large monitors. Old .tga icons right now are being replaced with larger .dds ones to ensure better quality, but so far weapon icons are not final and subject to change. We are also hoping to implement new soldier renders.
Zeller-H... once more
One more delicate skin for Zeller-H made by our fellow Pe†eR-KuN. In image above you can see winter camo variation for the heavy sniper rifle. It's always good then yours Zeller can properly fit to environment. Just keep in mind you'll be having harder time finding it if you lose it in snowy place... So be careful...
Few samples of updated statics textures (Done by Sgt_Prof). Retexturing project is almost finished and all what is left are just minor texture corrections. Some textures are not yet perfect and needs further updating.
General updates:
Minor terrain and statics texture improvements.
New animations for multiple rocket launchers by TUERIX
Sound improvements by TUERIX
HD icons set by Sgt_Prof
Minor weapon tweaks by Sgt_Prof
New animations for Anti vehicle weapons by EnemySniper (not demonstrated yet)
Operation Blue Pear navmesh update by Dnamro.
New Motion mine gadget by TUERIX
Ice Axe animations and mesh improvement by TUERIX
For more detailed content updates you can track official gun list: docs.google.com

That's it for now. Keep tracking our project, leave suggestions and ideas to make it even better. We are very excited to share every single update!