July News, 2020

---
NEWS AT LAST! Sorry ladies and gentlemen for the lack of updates and upkeep on anything these days but for those who stuck with us, THANK YOU!
NEW UPDATE! That's right, ladies and gents! The last and final patch of UA before the overhaul of Ultimate Apocalypse takes place! There were many complaints over the coming decade, like balance, optimization, inconsistencies, useless units, useless factions, and more...
We'd love to show you. Behind the scenes, our work is not yet done, but there is some talk... Unofficially speaking, there is some talk of a team (not saying who yet) who would love to work on UA 1.9 while I, Lord Cylarne, tackle for UA 2.0! A second chance of a "Final Armageddon" (aka a different team that's not the FA team (this is an expression)). UA 1.9 might be worked on by a dedicated and passionate + motivated team that can bring you the 1.9 version faster than I ever can. While I'm fairly below average at modding, WHAT THEY HAVE is youth and motivation to work on the mod and I'm happy that there is someone out there who is THRILLED to work on it.
I repeat though, unofficially speaking, we still need to make plans. I am thinking on this decision ultimately because of one solid reason, perhaps two. The plans I have taken in action meanwhile is too ambitious and WILL NOT be done in the year 2020 like I hoped. For that, I am sorry. So UA 2.0 for me and X name 1.9 for you guys in 2020.
Let's add some jokes, folks! My back is breaking, my finger tips are becoming pale... OUCH! What was that speeding projectile? Ohhh... I was an adventurer like you once... then I took an arrow in the knee.
It is time to make you guys not wait any longer and deliver a 1.9!

Author: FragJacker
---
1.88.74 is Released!

Version 1.88.74 adds... the Warlord Titan! Compared to the Legio Titanicus Titans, this unit was specifically developed for Ultimate Apocalypse, remodeled, reanimated, remastered, re-coded. These units on top of more will come in the future for UA! Whether it will be version 1.9 or sooner.
DOWNLOAD NOW! >>>> Mediafire.com
BEFORE DOWNLOADING! Make sure you delete older files before installing. We lack an installer this time around (for now), and we apologize. The installer version will be up on MOD DB.
CHANGELOG! >>>> Cdn.discordapp.com
WE ARE LOOKING FOR PEOPLE WHO KNOWS HOW TO CREATE INSTALLERS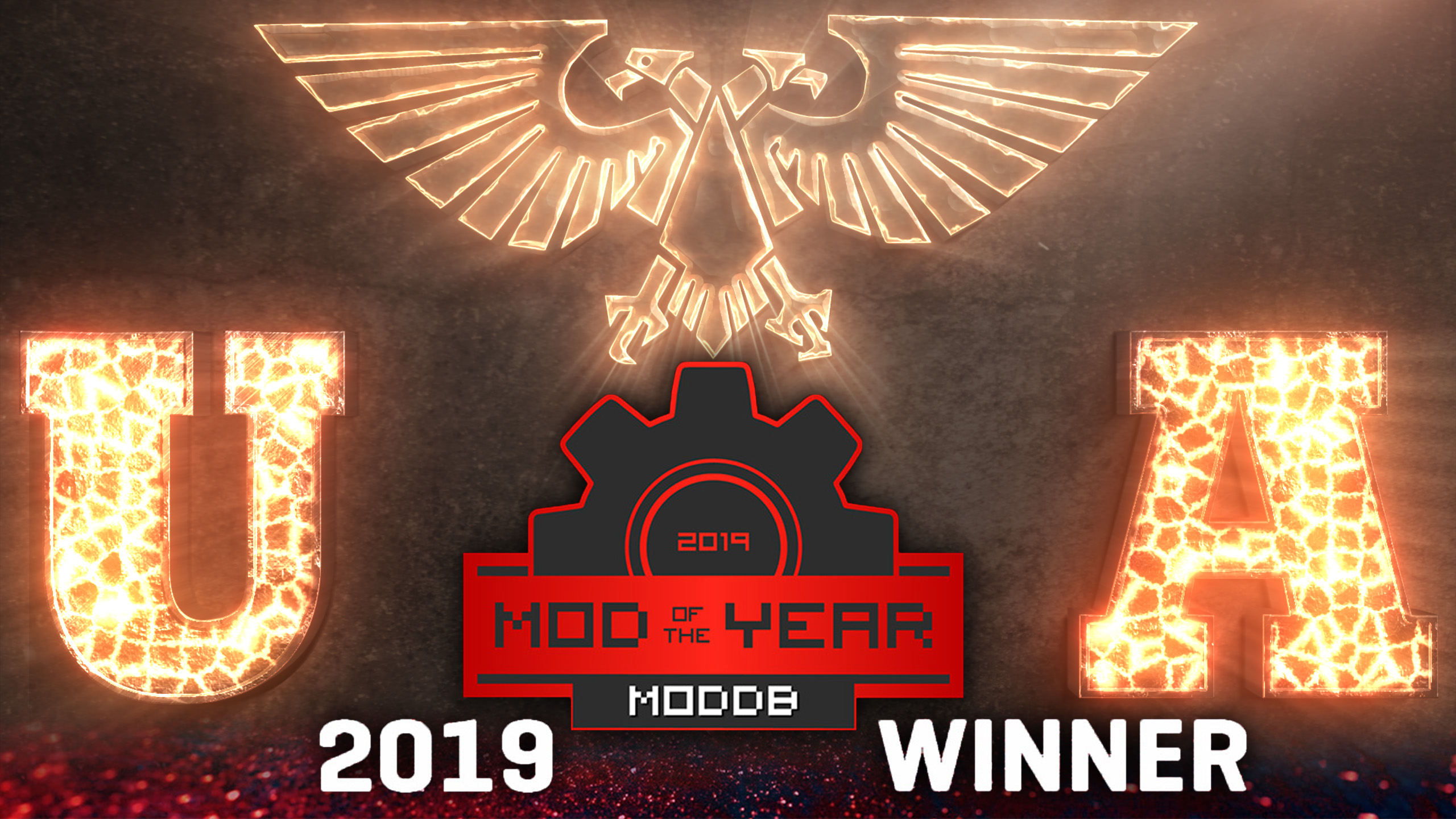 MOTY 2019 2nd PLACE!

STILL to this day, thank you very much MOD DB staff members for this excellent update for the Ultimate Apocalypse Mod! Let it be free!