Today we're bringing you another update on what the team have been working on this past week as we push for our next release version. The glorious battle to get an updated and stable build out to you continues!
In case you're wondering where all the pretty stuff went from other posts, we've unfortunately had technical issues with our service provider (sad face). So our previous updates on steam might be temporarily imageless for a little while.
Luckily however (happy face) we have a super secret backup place for linking our images! So we'll be fixing previous news announcements very soon :D Take it away Lee..
Lee - Technical Director
Most of my time this week has been dealing with issues caused by the recent engine upgrade. I think we have fixed most of the bugs related to this now, but it was something we couldn't avoid.
Matt - Art Director
It's the week of the Triffids… I've been developing one of our new weird and wonderful Flora over the last few days, with multiple heads. Behold.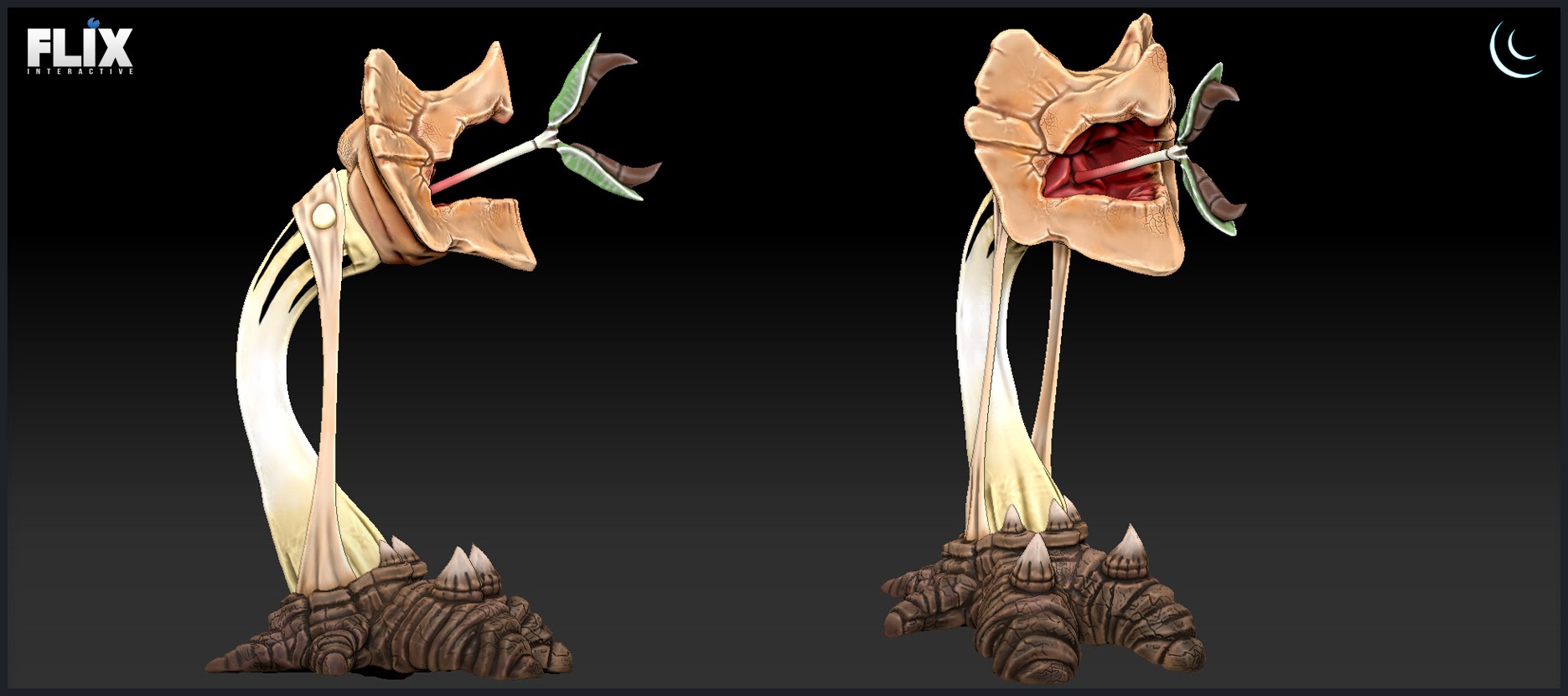 Tristan - Senior Developer
After my recent success in the grasslands of Mongolia I have decided to make POWER my next goal... Ok so what I really mean is I am working on the new power system to keep up with all those turrets people keep building because everyone knows the best offence is a good defence. Please note I often tell people the best defence is a good offence it pretty much depends on if I am working on offence or defence.
Ricky - Developer
I've got all the Power System UI, Build Menu, FOV Scaling, Converting to UMG, and debugging up to reasonable levels this week so they can be used and tested soon. Multi-tasking like a boss.
Gav - Concept Artist
We've got lots of orthographics in the works while we also develop concepts for utility structures. We're also looking to stream some of my day-to-day work flow for any budding concept designers out there and I'll be on hand to answer any questions you might have or give some feedback on your concept art portfolio. I'm also excited to break some interesting developments for all you savvy artists but I won't promise anything just yet, except that I will promise not to make any promises apart from this one I'm making right now. PEACE!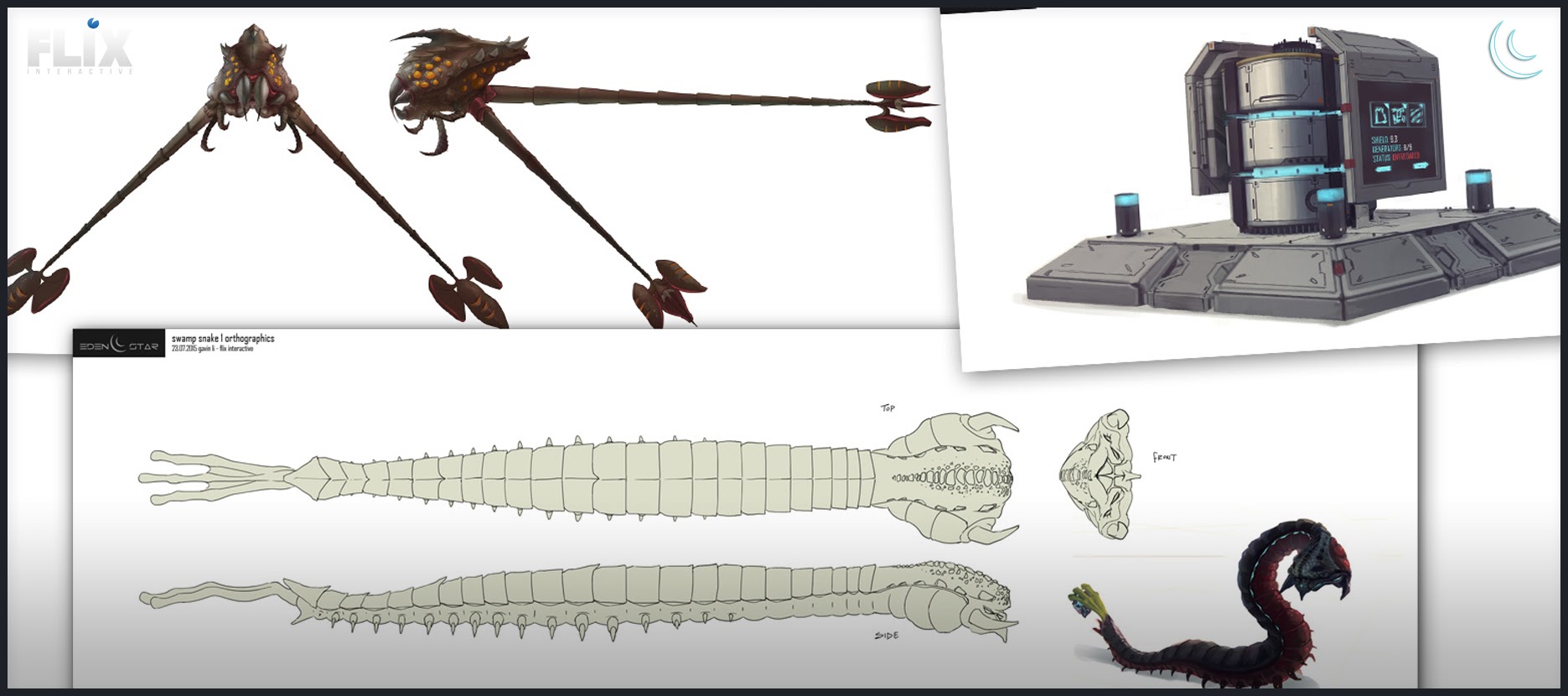 Carlos - Developer
For the most part I've been focusing on converting our current HUD into UMG, which allows us to turn post-process effects in the world without affecting the HUD. I've also been working on the FOV change implementation and fixing bugs that have been caused by the engine update.
Marcin - Designer
This week, besides ironing out a few bugs with Hives and Holograms, I have been mainly working on the navigation system and physics. Those 2 systems by themselves are usually enough to give you a headache, but combined... believe me, they make for a hell of a week. In any case I have something rather flashy to show you this time. The implementation of the area of effect physics allowed me to work on an IKA feature that we had been planning for a while now, the Unstable Vortex.
Chris - Designer
Over the past week I have been helping debug the our next update release focusing AI and our new interactive foliage. I also performed tests to validity of increasing the amount of apex structures we can have across the whole game. lastly towards the end of the week I have been concentrating on getting the new swamp area up to a high standard before passing it over to the artists.
Joe - Environment Artist
Over the past week I've mainly been refactoring the assets for the new Swamp biome which will be compatible with our Multiplayer tree and Foliage instancing systems. I have also finished new prototype visuals for forests/jungles.
Andy - Lead QA
This week I've been mostly testing the new AI perception component. New engine update means new bugs which keeps me busy. We also had a birthday in the office, our wonderful level designer Chris turned 21 again so we celebrated with cake. ;)
Yves - Senior Developer
Do you enjoy hitting things with objects made of advanced materials? yes you say? Well good, because this week I've been improving and refactoring a new melee system for Multiplayer, squashing bugs together with a friend has never been so satisfying.
Lastly, you can keep an eye on our more immediate progress with our Public Trello Board
Happy hunting!
- Team Flix