Greetings Pioneers,
While we are currently fixing and bug testing the next release (v0.0.9) we're going to be delving into the depths of our work habits again this week.
Foremost, due to a lot of unforeseen changes with our Unreal Engine 4.8 update it is taking us a little longer than anticipated to get v0.0.9 out to you all. We must stress that it is very important to us that everyone supporting the game at this stage gets a stable and enjoyable updated build to play, so we're making every effort to ensure this is done properly.
We're hoping our update will be with you by next week, which will include a new flying neutral creature, a new type of interactive flora, and more in depth additional graphical options among many other optimisations and fixes. Thank you all for your patience.
In the mean time you can check out our most up to date development progress on our public Trello board.
Andy will start us off this week, so let the testing machine take it away!...
Andy - Lead QA
This week I have been communing with the community on steam to try and get to the bottom of the crashes some of you have been having. I've also been trying to get Matt drunk but failing :(
Gav - Concept Artist
We've been wrapping up loads of creatures in the pipeline this week to prepare some really exciting additional hostile and neutral alien life to populate Pharus 7. We've also been looking at some designs and concepts to integrate some really useful and interesting utilities to add to the playerbase's players' bases. (?)
Matt - Art Director
For most of this week I've been developing the game mesh for the Juggernaut, along with her textures, materials and additional details. Moving on swiftly I'll be working on some additional elements for the new UI build system, and a brand new weapon for all you fellow Pioneers to use.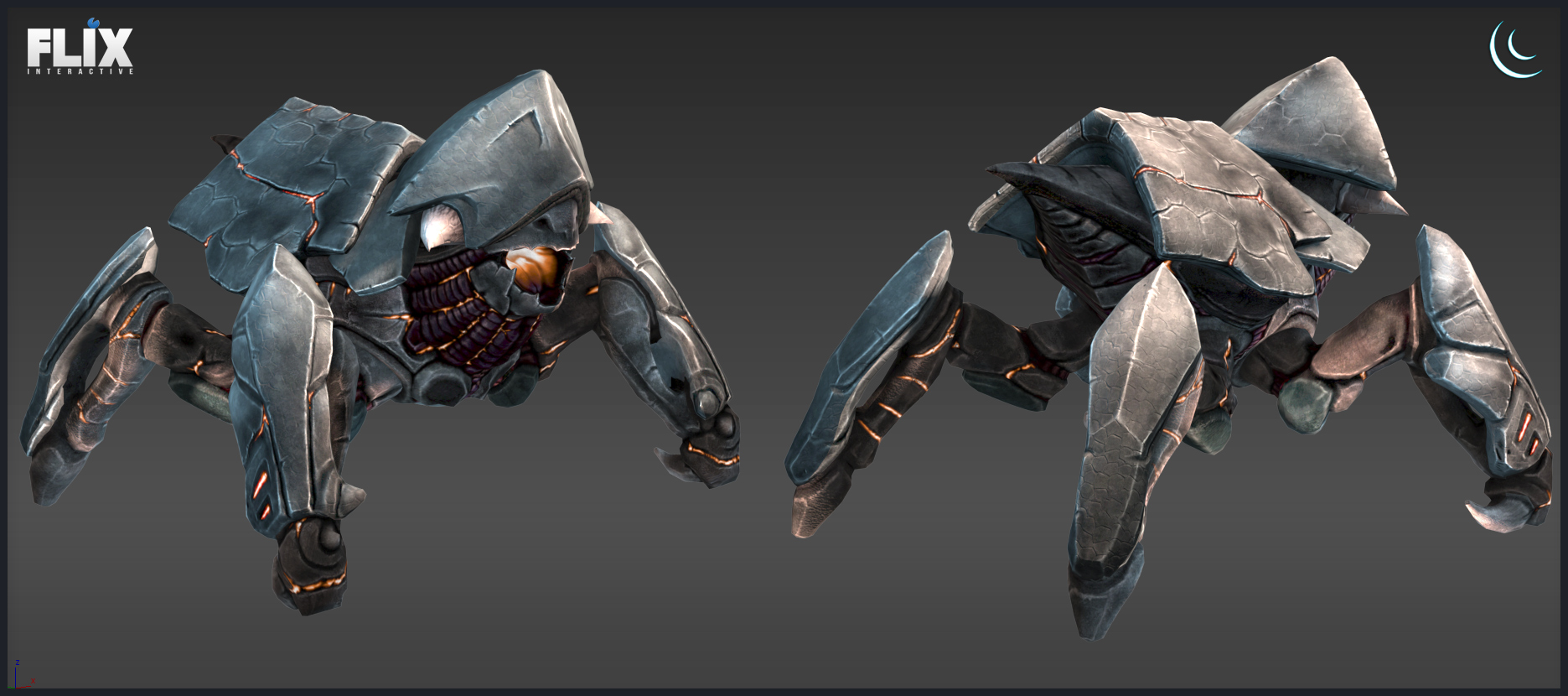 Lee - Technical Director
This week I have been implementing a new perception component into our AI and trying to fix the last of the errors that the recent engine upgrade had broken. Lauren - Animator This week I have been focusing on the Juggernaut animations; movement, attacks and recovery. I have also been working on a prototype for the leg smashing with Marcin.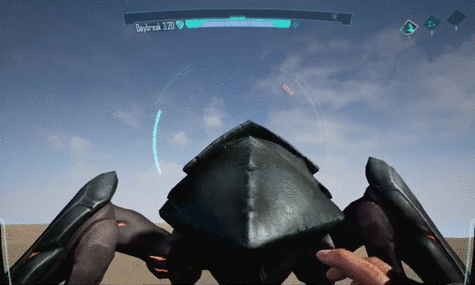 Carlos - Developer
This week I've been working on bug fixing, making sure that we fix whatever 4.8 broke! I've also been working with UMG and trying to convert some of our HUD into it so that we can turn on more post-processing effects and make everything nice and shiny and rainbow coloured! *crosses fingers*
Joe - Environment Artist
This past week I've working on new visuals and workflows for our trees, along with creating test areas to get a good feel for the aesthetic we want to achieve. I have also started on re-factoring the art for all our foliage so that it will work with the new Foliage and Multiplayer systems.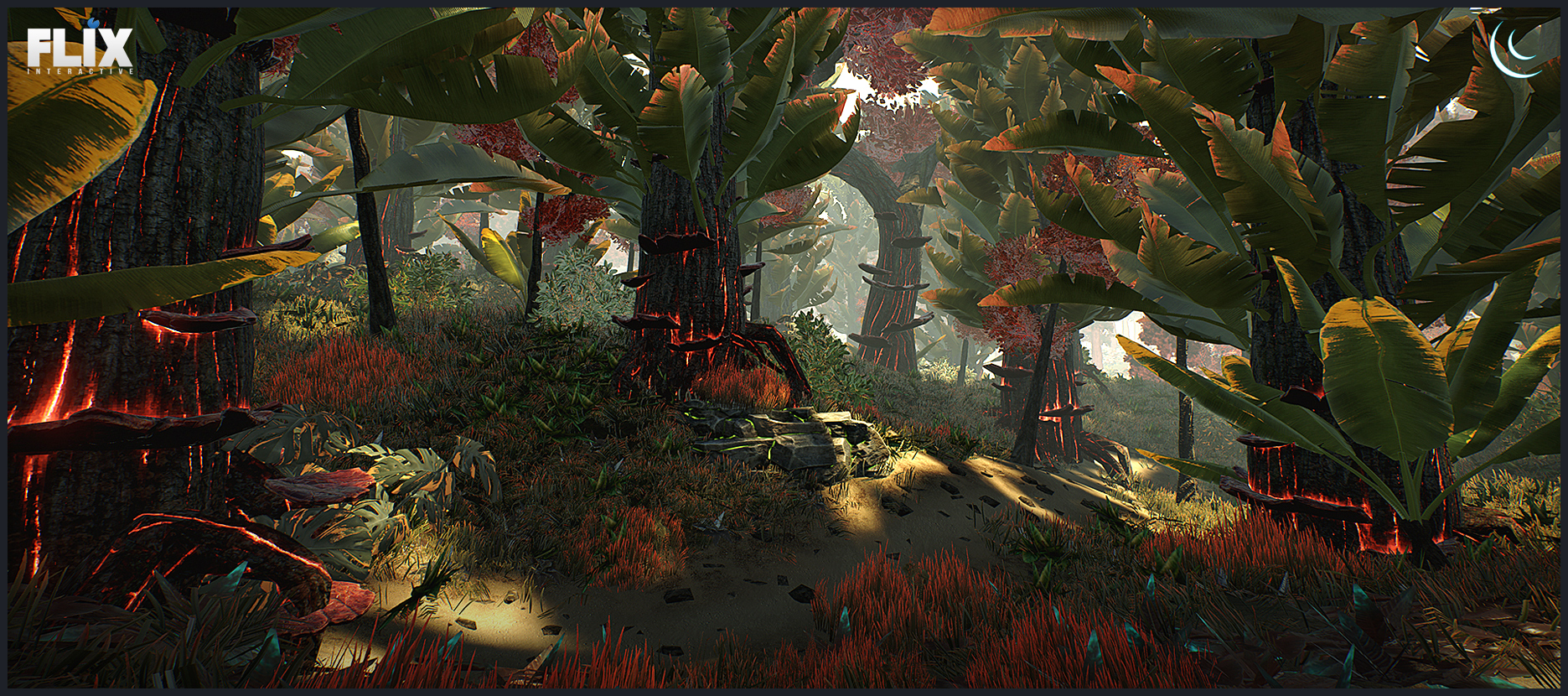 Yves - Senior Developer
Working on network replication for the Mata-Tool weapon. I've also been barking mad over tree destruction replication if you see what I did there... notice I didn't use the word "week", damn! Just did it there!
Chris - Designer
Over the past week I have been setting up a new swamp area in the current map, testing the gameplay and iterating through it. I've also developed a new tool to allow semi procedural flora to be placed in the world in clumps.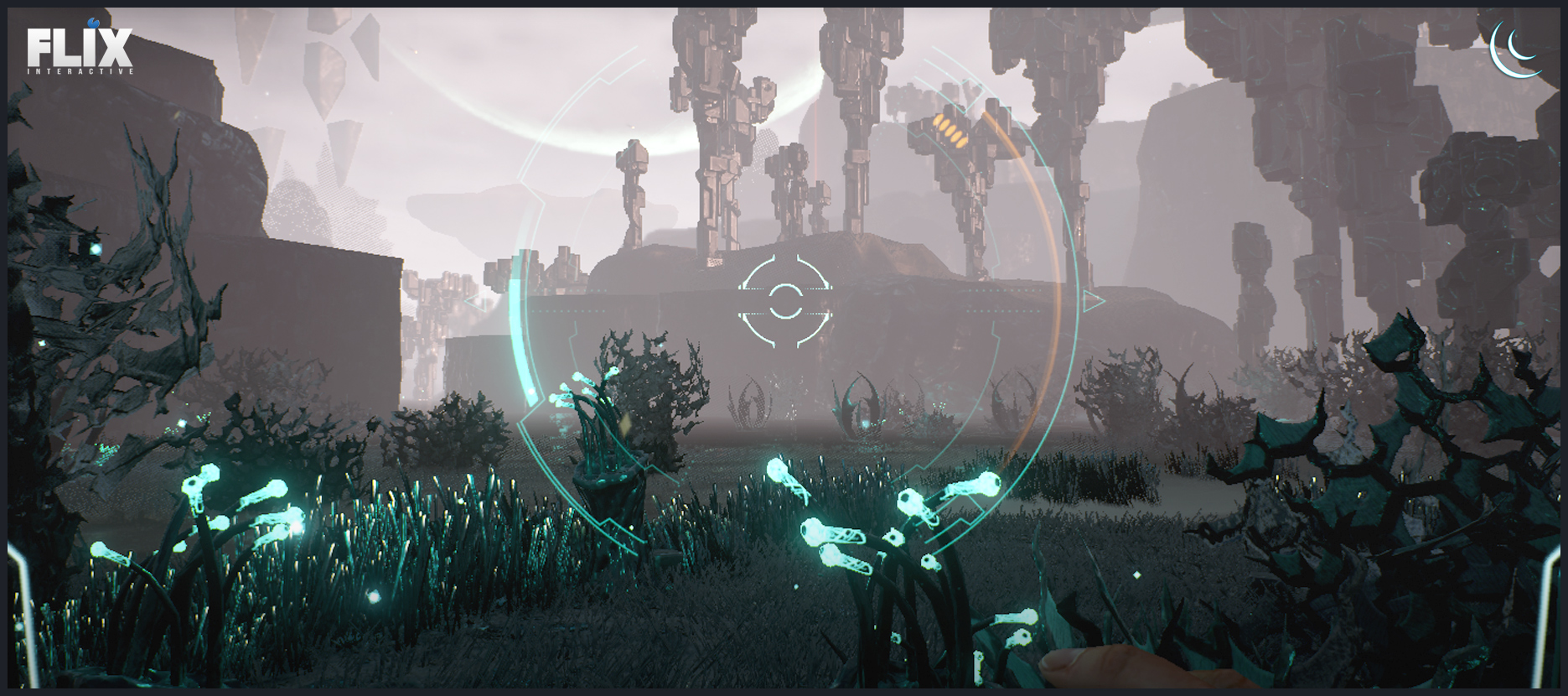 Ricky - Developer
I've continued working on the new Build Menu and system, the new more advanced Power Management system and HUD ready for some additional buildables as well as various optimisations for the game.
Marcin - Game Designer
For the most part of this week I have been helping the team with system changes, improvements, but also some bugs that came with the update of the engine. I have also been working on the interactive foliage, creature behaviour designs and a prototype of a big enemy combat mechanics. Unfortunately I don't have anything finished to show you, but I have a hilarious gif from a very early prototype here. Enjoy!
Tristan - Senior Developer
This week I've been in Mongolia. I am one with nature, truly at peace with my surroundings. I am an expert marksman, horse rider and falconer. They now call me Tristman - Warrior of the Plains.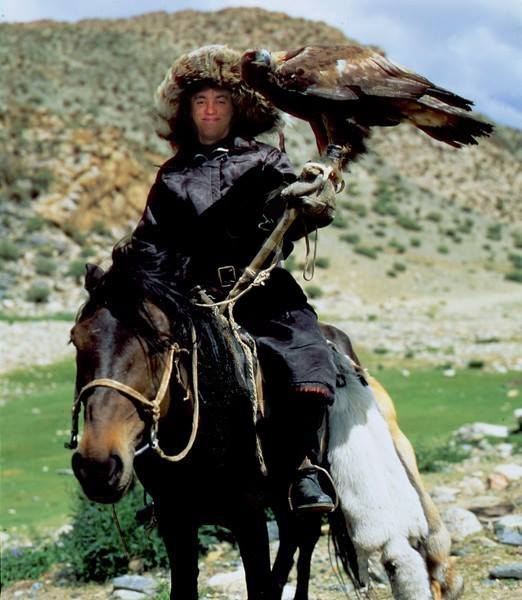 The assets, animations and environments shown here are not finalised and may be subject to change prior to their release.
Till next time Pioneers, Happy hunting!
- Team Flix