Greetings Pioneers!
This week we have been hard at work preparing the game for the next release, debugging and tweaking the shiny new graphics options, the Nahmar bird and the Exploding Sac Plant. Just a few bugs to iron out before we can let you have at it, including the infamous tree-surfing issue.
If it didn't have the chance of flinging you out the map at 1000mph we might have been tempted to leave it in. In addition to preparing the next release, we have been continuing work on exciting new features for the future… Take it away Matt to start this weeks development update:
Matt - Art Director
Sculpting and painting has been the order of this week. I've been developing the games very first large enemy as a benchmark for our future much larger enemies.
Designed for multiplayer and team take-downs, the Juggernaut has armor plates that must be destroyed before you get to his weak spots and can take him down permanently. So far the high resolution version of the mesh is ready for baking down to our game ready model.
Chris - Designer
I've been prototyping creation of large open worlds with our environment artist and setup in the these maps large dense forest areas to see what is now possible using our new foliage system in Unreal 4.8. We have also begun adding a new biome into the current map ready for testing next week.
Tristan - Senior Developer
This week I have been continuing work on the new foliage system and getting it working over the network as well as debugging the game for our next release.
Ricky - Developer
Shiny New quick build menu system
Carlos - Developer
This week I've been working on the multiplayer lobby UI and getting it all nice and shiny, making sure it can launch us into games, and more importantly allowing us to join each other's games!
Joe - Environment Artist
This week I've been creating a bunch of test levels to prototype the creation of large open worlds and creating assets to test our new foliage system. I've also been working on prototypes for new tree visuals to make our forests feel more dense and mysterious...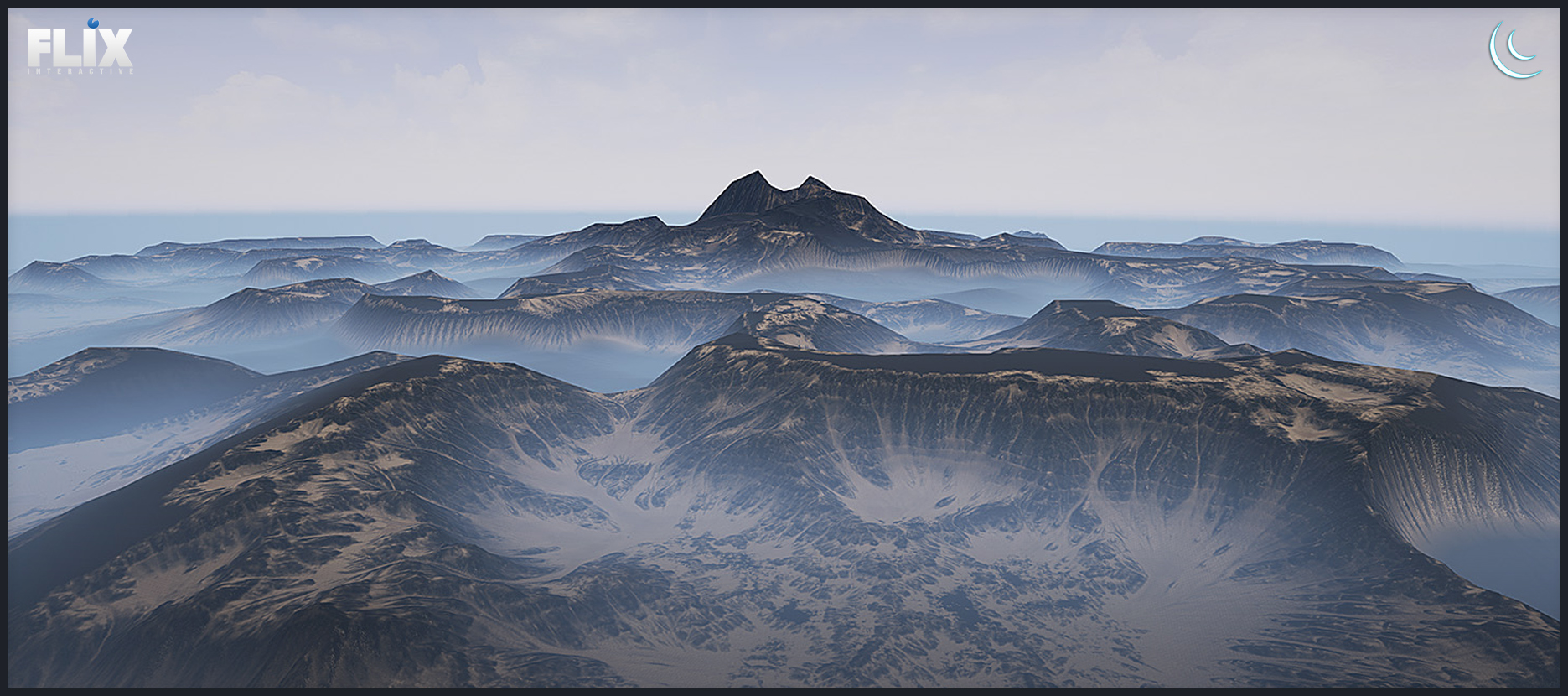 Work in progress
Yves - Senior Developer

This week, I have been working with the trees. Focusing on setting them up for destruction over the network, and it feels pretty sweet. Disclaimer - No real life trees have been harmed in the making of Eden Star.
Lauren - Animator
This week I've been working on refining more of the multiplayer animations as well as making a start on the movement for the Juggernaut. Encountering this large enemy will be a challenge, too large to be smashed around, Pioneers must engage it tactically. It has both melee and ranged attacks... RIP your base ;)
Of course we have a lot of work still to do, the design represents a very powerful enemy and will likely need balancing to stop it from being too punishing. We would like it to work both for single player and co-op multiplayer, allowing friends to work together to take it down.
Gav - Concept Artist
This week is largely the same as last week. I don't know how long I will be in this forsaken cave for. How long will they make me churn out creature concepts until they are satisfied? Only time will tell... They occasionally throw bits of furled up dry meat through the hole in the door hatch they shout from, where when it opens seemingly once every few days, engulfing beams of light mark my only ray of hope.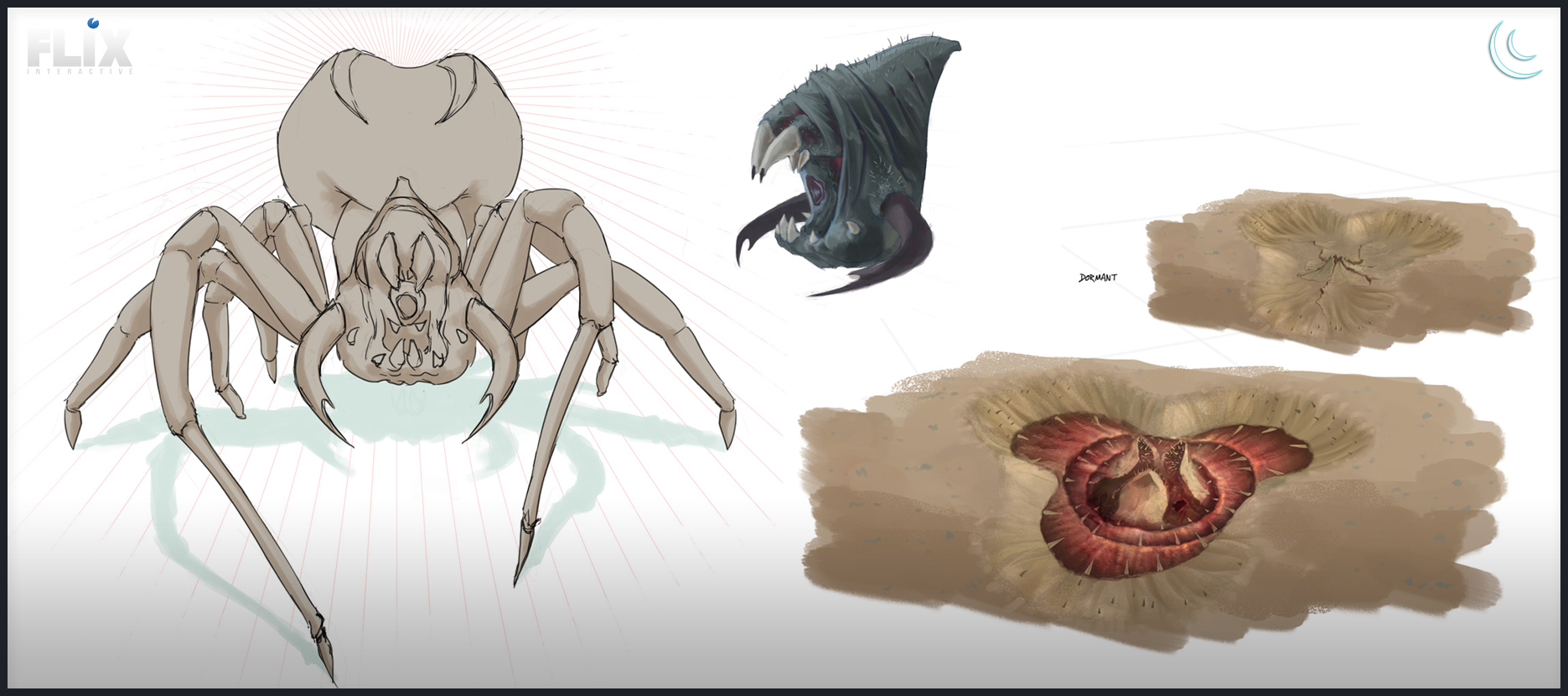 Until next time, should I muster the will to pick the pen back up and survive another day.
Lee - Technical Director
I've finished off the work on the new flying fauna this week and polished up the new spawner for all the new flora and fauna. I've also begun work on debugging all the new bugs introduced as a result of upgrading the engine.
Lastly, you can keep an eye on our more immediate progress with our Public Trello Board.
Happy hunting Pioneers!
- Team Flix