July 4th Update!
Some new mechanics have been in the works based on user feedback. These mechanics are far from ready but in the meantime you can play one of the original concept maps, based in the 1700s. Also, the AI tank squads have been added to the WW2 maps. Use the link below the video for the Windows version.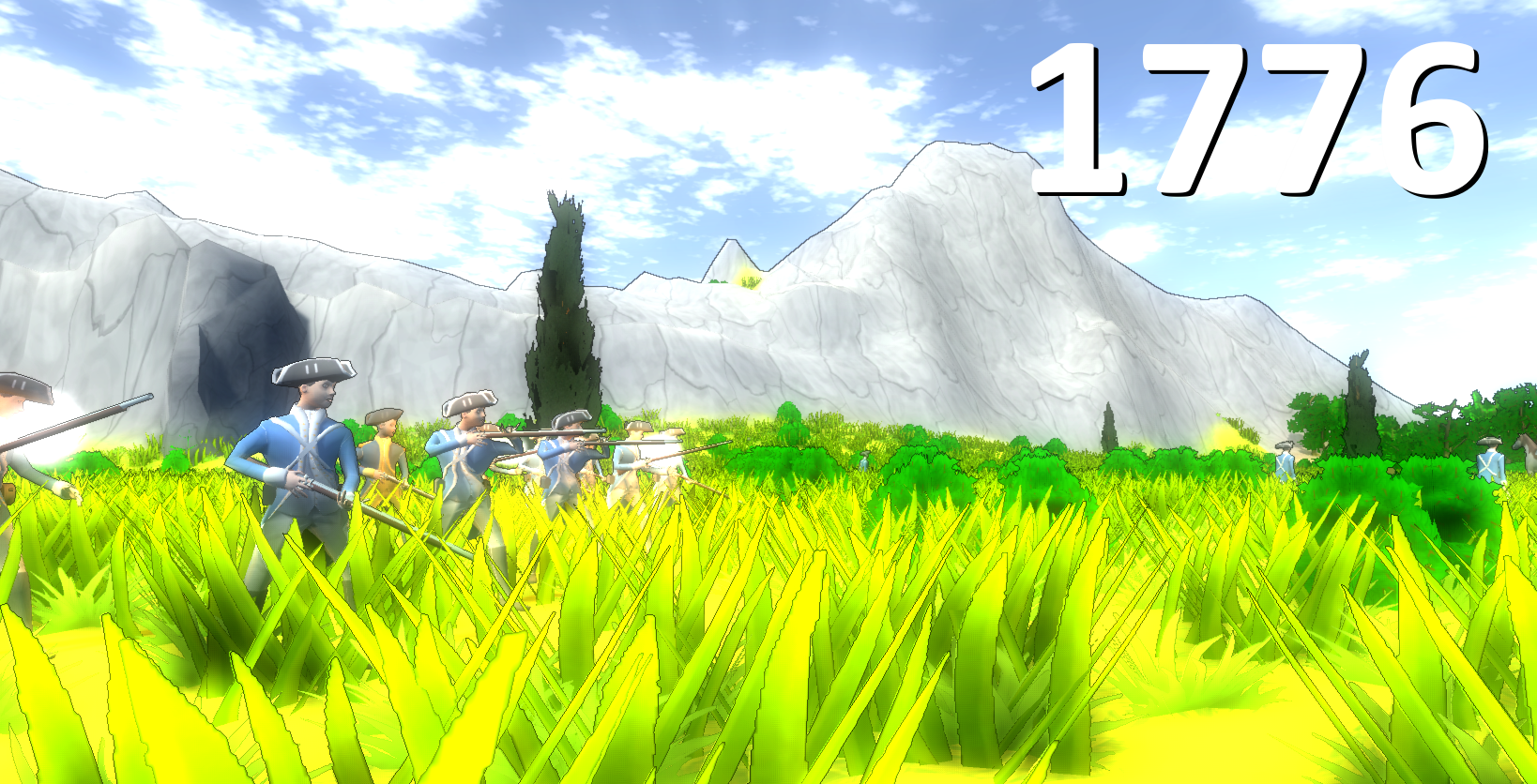 Feedback Considerations:
After playing with a few people and talking it over, there were a few good conclusions we came to.
1. A large scale battle is cool, but does it make for good gameplay?
While playing, you often find yourself surrounded by combat while fighting a small engagement yourself. And while you are having an impact, it feels too far removed to really make it seem like progress is being made.
Solution:
First, a mini-map will help give you a better sense of the battle unfolding and where you need to be.
Second, using some suggestions I received on discord, the ability to enter an overhead command mode where you can issue orders to nearby AI squads will give you more control over each engagement.
2. A multiplayer-based game requires a player-base to really work well.
Solution:
There is no easy solution here. With so many games out there, its hard to expect a new game to have the community it needs to play well.
The overall game will be refocused from a simple multiplayer, competitive game (although it will remain in the game).
Future Direction:
The future direction will focus on making the primary game-mode a mission based, RPG-like war game. The current game gives a good combat base to work off. To accomplish this, a great deal of content and new mechanics need to be developed. In order to work towards this, I will be starting a separate project which will allow me to experiment with more open-world mechanics while using a graphically simple style.