Greenlight Update
We're 70% of the way to the top 100, and still need more votes to make this game available on steam!
Please help us get there.
You can also help us share on Facebook, Twitter or Reddit. It would help a lot!
Research Tree
When opening the research window, instead of seeing a list of subjects, you will now see the entire research tree. The subjects available are still far from what we have in mind for the final release, but you can already many subjects in both science and occult research paths, and what each research unlocks.
We spent quite some effort on this feature, and the research tree is now dynamically generated, so adding new research subjects will automatically add it to the tree without having to add each one manually. This makes it very flexible for us to change and add research subjects in Judgment.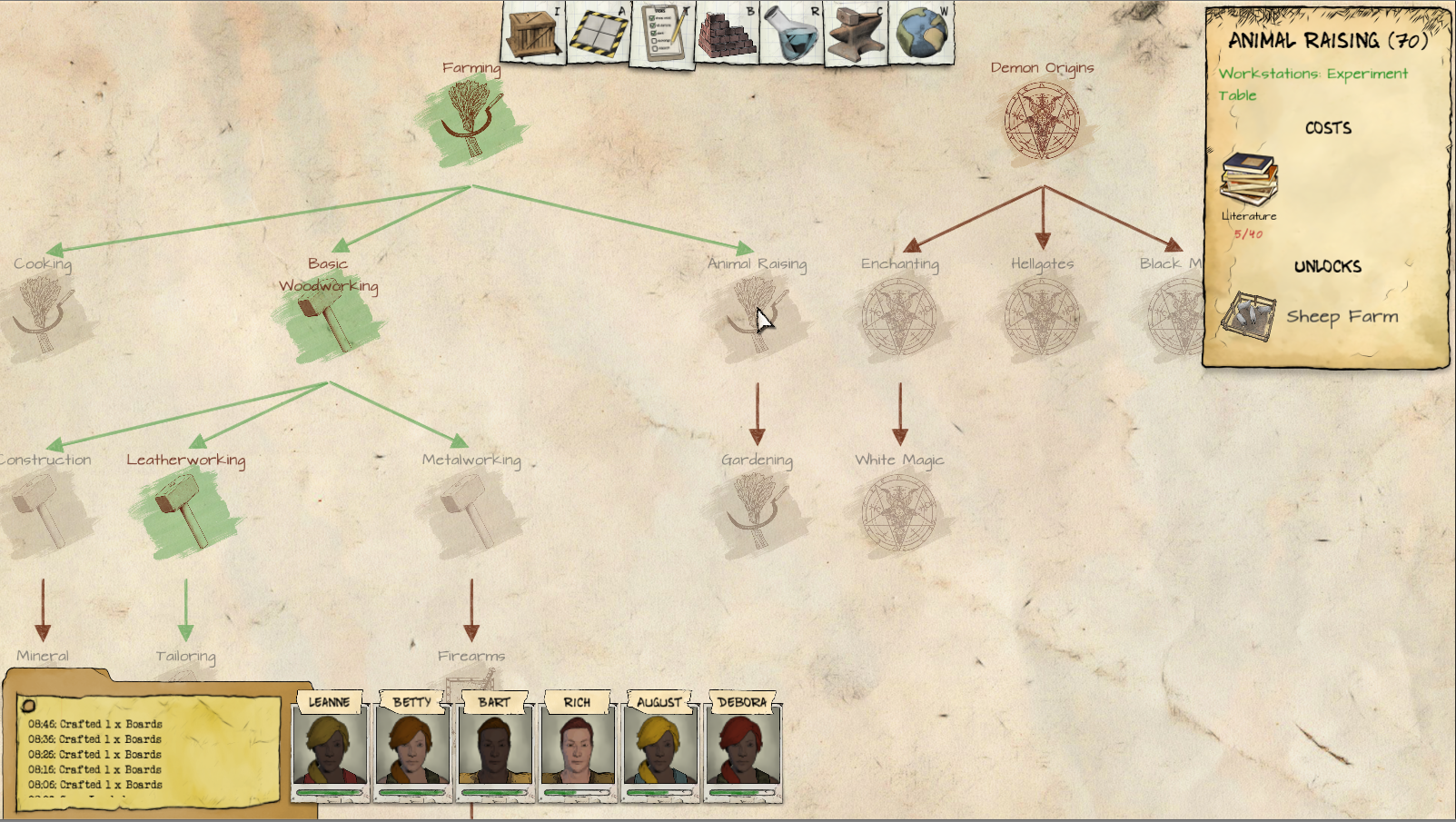 Defensive Structures
It is now possible to research and construct defensive structures that will help your colonists defend their base camp. These structures include some that provide cover (such as sandbags and spiked walls) and lookout towers that colonists can occupy and shoot at the invaders from above.
After adding defensive structures we also made defensive combat scale a bit faster, and you will find yourself fighting tougher creates sooner than you used to. But don't worry, the early game is still safe enough for the new apocalypse survivor - the base is still small and unknown to the hordes of demons around it.