After many years in production, Jamie's Revenge 2 is now available to download.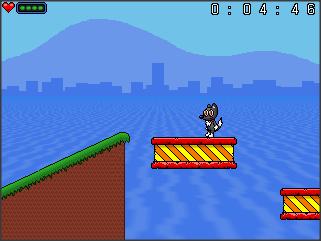 This should have your interest if you like the SNES Mario games or the Genesis Sonic games :)

If you come across any bugs or glitches, let me know and I will do my best to fix them in the next update.
The game features:
-15 2D Platforming levels.
-8 boss battles.
-7 secret items hidden carefully in 7 different levels.
-2 playable characters.
-Joypad compatibility.
-An original soundtrack by Johan Hargne.
-Original 16-bit retro-style graphics.
-Animated Cutscenes.