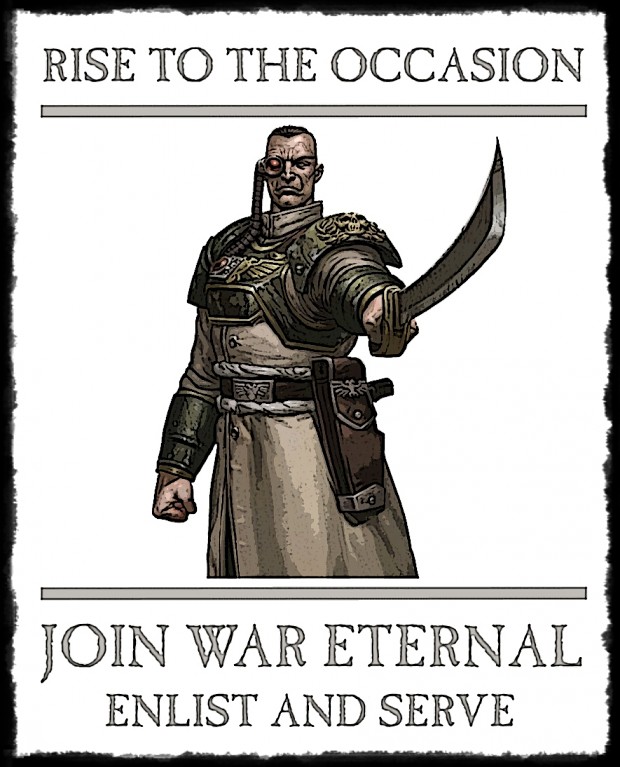 I would like to bring to your attention War Eternal is looking for new members who can further help and speed up development of the mod.
We are looking for people with experience in:
Texturing
Animation
Rigging
Those with knowledge in SCAR, OE and AE are welcomed as well, so we can take off some pressure from jONES and Tragicvision.
I would like to clarify that we are in search for permanent members who are willing to work until this mod is completed. Before you contact us, we would appreciate if you took this into consideration. I have no wish to sound arrogant or insulting, but we are not interested in short term arrangements or trades of any kind.
We understand that possible additions to our team have other interest and mods they might be working on, and that is not an issue, but if you are willing to join, War Eternal must become one of those priorities.
All interested in cooperation with War Eternal team should pm me Moddb.com
War Eternal calls, will you answer!
Regards
ZmajOgnjeniVuk