Hello,
We'd like to finally announce a closed beta testing of Altitude0: Lower & Faster.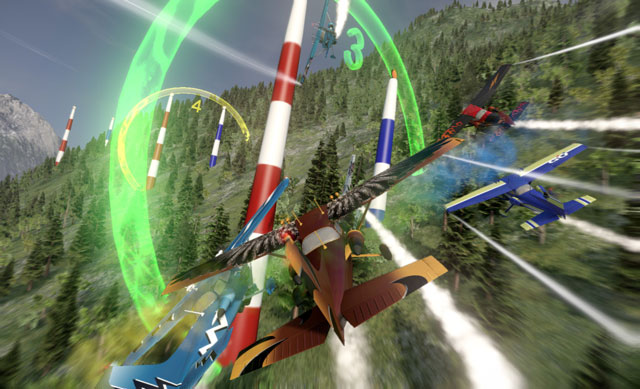 There are just a few requirements to participate in the testing:
Altitude0 is an online plane racing game therefore we will ask you to create an online account and share results with other players online.
You should be able to speak some English to let us know about problems regarding the game you may discover. If you can read this then you qualify :)
Your computer should have decent graphics card (NVidia or AMD). Currently graphics cannot be cut down much for lower end machines, will be fixed in the future.
You don't mind reporting bugs & once in a while random game crash (super frustrating to us).
You like racing games (planes, cars, carts, we like them all).
The main goal of Altitude0 first beta version is to achieve best possible times on different tracks and share results online with other players. Each race result is recorded and replay is shared with other players online.
Closed beta version should be ready by 22nd of November (Thanksgiving Day for our US friends). The reason we are announcing it in advance is that honestly we don't know how many people are willing to participate in the testing and how our servers will handle all the data. So in the beginning, we will start with a limited number of players and gradually open the game to more players if everything goes OK.
If you want to be the first to play Altitude0: Lower & Faster, please join the beta program: the sooner, the better. Join beta program at our website Altitude0.com
We also welcome and accept your top-notch ideas & suggestions to make the game better.
Thanks for your help and reading this far. :)
DareM